100 Acres with 75 Acres in Wine Grapes

Owners Invested US$1.5 Million in
Infastructure, but Health and
Advancing Age Force a Sale:
SALE WITHDRAWN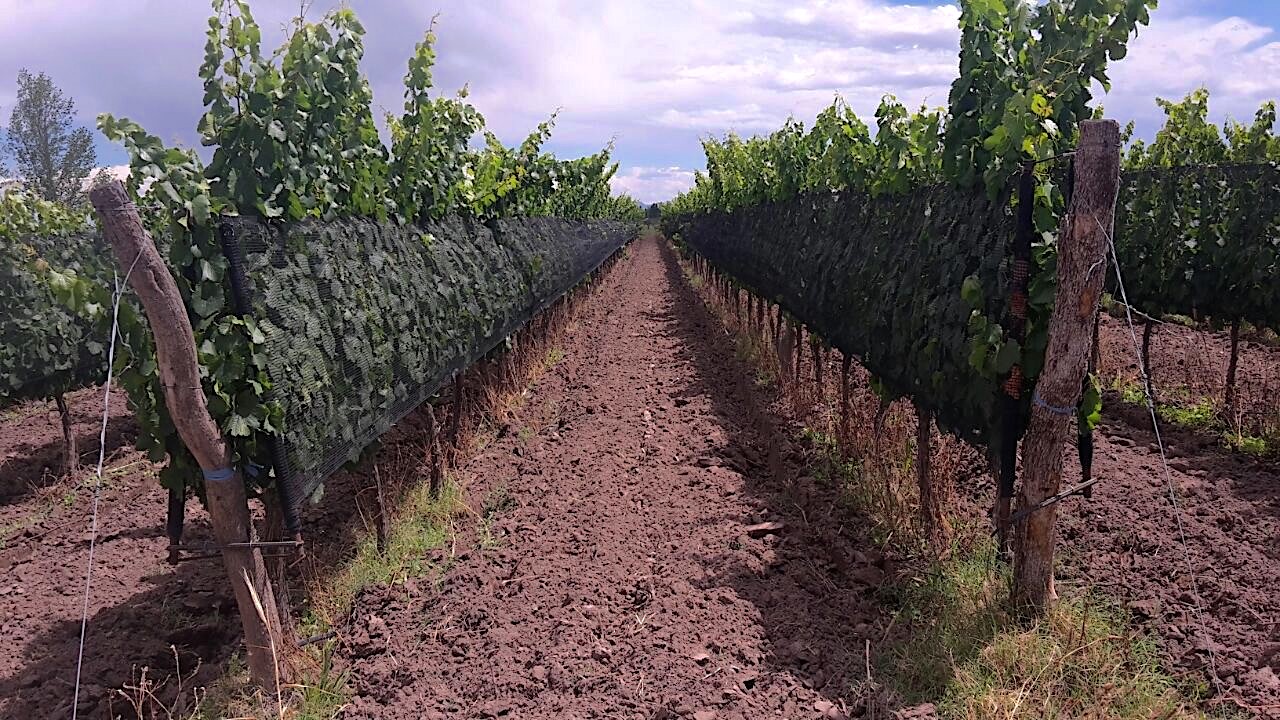 Located in ZONE ONE, San Rafael's Premium
Wine Grape-Growing Region
---
PRICE REDUCTION
This is an ongoing vineyard business with 3 separate
properties in the Las Paredes area of San Rafael. Total
of 100-plus acres (40-plus hectares) with 75 acres
(30 hectares) of high quality fully-producing vines
(50% in Malbec with sauvignon blanc, cabernet sauvignon,
pinot noir, cabernet franc, syrah and torrontes grapes).
Ten-plus acres of land is available for additional
planting, along with about 15+ acres containing two
employee homes on separate properties, equipment and
supply barns, and other out buildings, roads, olive and
fruit trees.
The property includes a 2.5-acre reservoir with a drip
irrigation system for 55 acres.
EXCELLENT QUALITY & PRODUCTION
Production is around 250,000 to 300,000 kilos of grapes
sold each year to various wineries.
All of the grape vines are under anti-hail netting. This year the Bianchi Winery -- one of the top wineries
in Argentina -- contracted to purchase a large quantity
of this year's grape harvest. Bianchi is highly
selective in grape sourcing and typically only
purchases the highest-quality wine grapes in the region.
150 OLIVE TREES
Their are also about 150 olive trees on the properties.
More than 100 of them are 8 years old and in production,
however they were hit hard by hail three years ago and recovering.
PRICE AND DETAILS
The price includes one tractor, motorbike and various
implements and other tools, along with all current
supplies.
The owners are willing to sell after 10 years of
building up properties with over $1,500,000 invested,
due to health and advancing age. May be willing to sell
properties separately rather than all together.
---
VARIOUS PHOTOS:
Reservoir for Drip Irrigation: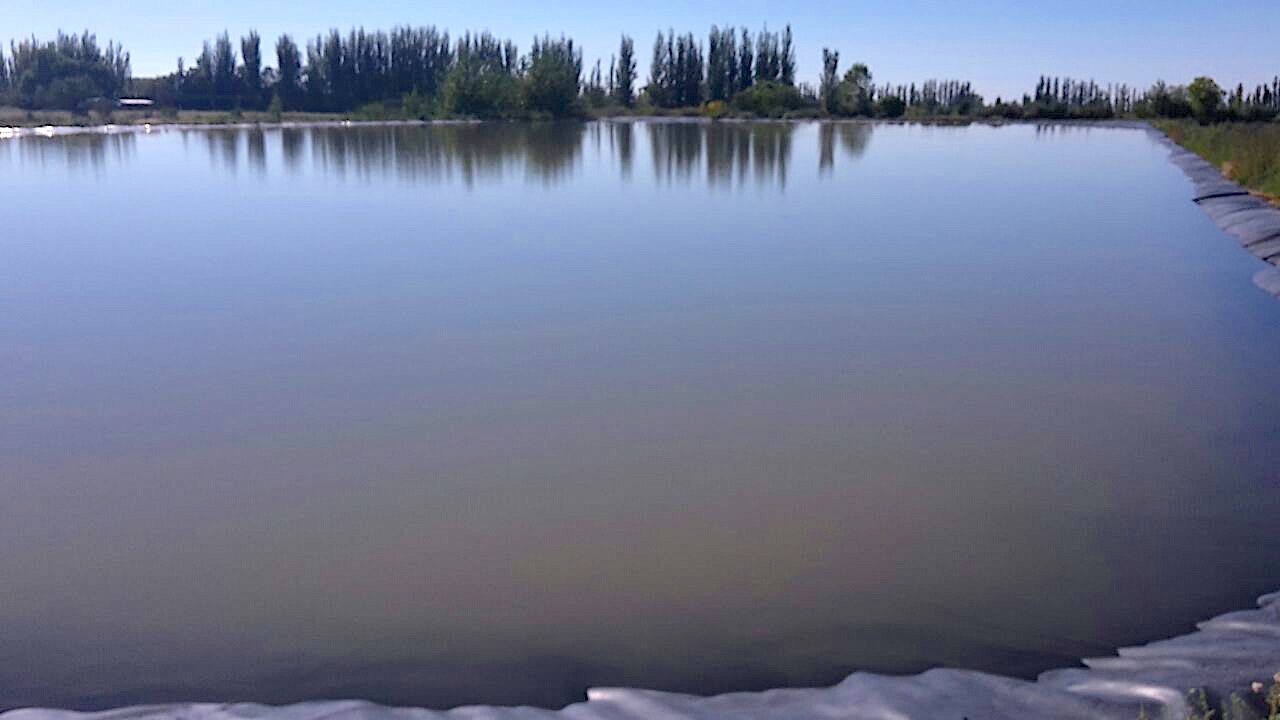 Hose & Park Area: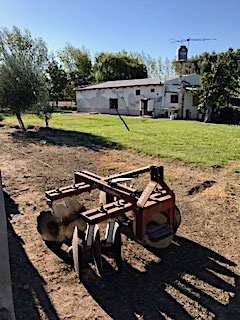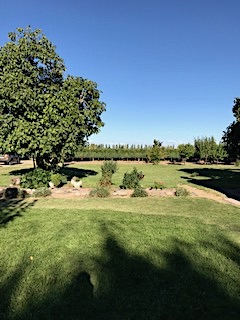 Grape Vines: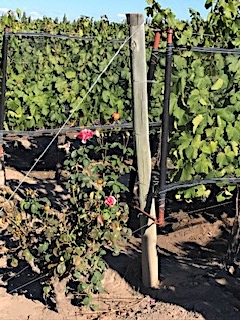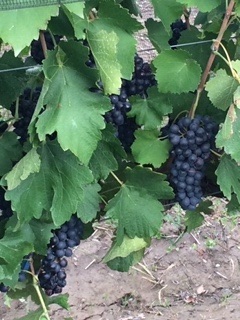 Harvest and Pruning: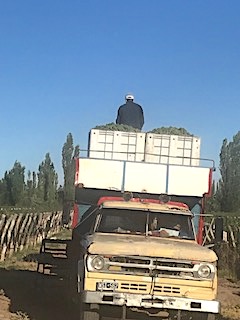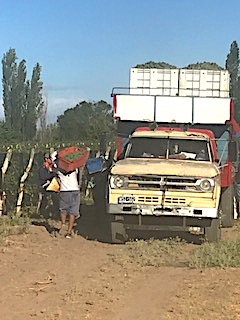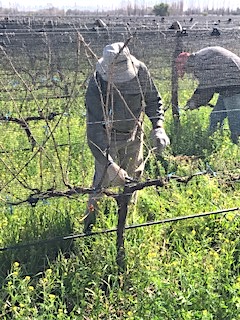 More Vines: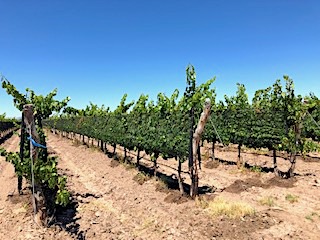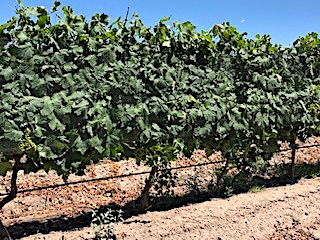 Olive Trees:
Google Map of Farm With Reservoir