---
Lovely Santa Fe-Style Home
Pool & Guesthouse
(THIS PROPERTY HAS SOLD)
---
2/3-Acre Walled Estate with
Telephone & Security
Priced US$10K Below Building Cost -- San Rafael, Mendoza
---
Also Available for Lease: US$925 per month furnished,
with caretaker and grounds maintenance included.
This property -- named Sinchihuasi, which is South American Indian for
"house of force" -- is a unique Santa Fe-style home, located on a paved road minutes
from San Rafael.

There is a lawn sprinkler system operated by a well, with city water and natural gas
run along the road in front of the property. Connection costs to hook up to
natural gas have already been paid for.
Features include telephone, security system, Internet capability, pool, 2 brick barbecue
grills, a carport, a guesthouse, a lovely park totaling 2,630 square meters (about 2/3 acre)
with flowering shrubs and roses, a tiki hut alongside the pool, 4 olive trees that produce
income, plus other amenities.
There are tiled floors downstairs, and beautiful woodwork throughout the house, including
antique doors from a former colonial building in San Rafael which were salvaged and installed
here. The ceilings are wood-varnished tongue-and-groove, enhanced by wooden beams which
run along both the first and second floor ceilings. Electric and plumbing are up to date and
modern, as the house is about 8 years old. The front door downstairs is the former
Bank of Italy door from the bank building downtown, installed after the bank
dissolved. Wood floors in two bedrooms come from an old theatre in San Rafael.
Photos fail to show everything, including a large utility room, fireplace and spectacular
bathroom features. The home is approximately 9 years old, and has just been repainted
and plastered. A new submersible well pump and pool filtration system was recently installed
at a cost of about US$3,000. There have also been another US$6,000 in improvements,
including electrical upgrades, a new roof on the guest house, etc.
There are two bedrooms (both ensuite with bath) and a third bathroom off the kitchen,
for a total of 2-1/2 baths. Upstairs is a huge loft, which has been used as an over-sized
bedroom in the past for as many as six guests.
During the tourist season in 2006-2007 the house rented for between US$70 to US$100
per night, depending on the number of guests. The upstairs loft was filled with six beds so
parties of 10 people (two couples and children) had sufficient accomodations. Rentals were
handled by a local agency which primarily serves Argentine tourists from Buenos Aires.
The main house is 2,500 square feet including the 500-square-foot gallery and balcony. The
guesthouse totals about 700 square feet, and is currently occupied by a caretaker who maintains the
grounds and the pool, and provides security. Property taxes are US$260 per year.
LAND VALUE: Unimproved land on this road is currently selling for approximately US$6 per
square meter, which means land value alone is approximately US$15,000.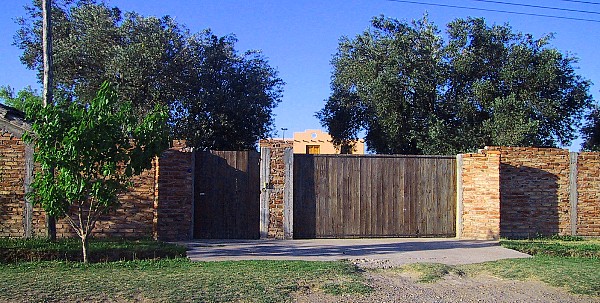 ---
Outdoor Views show the house, the pool
and the tiki hut alongside of it: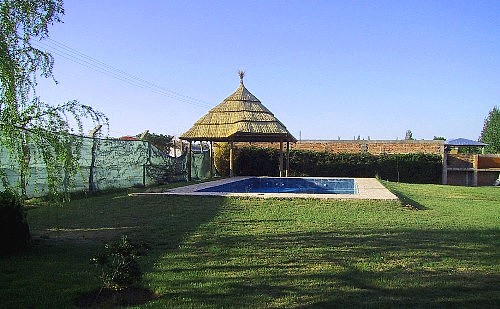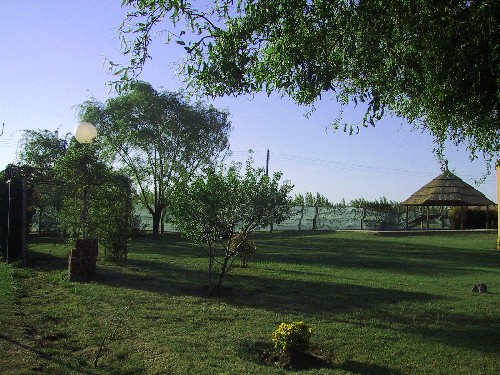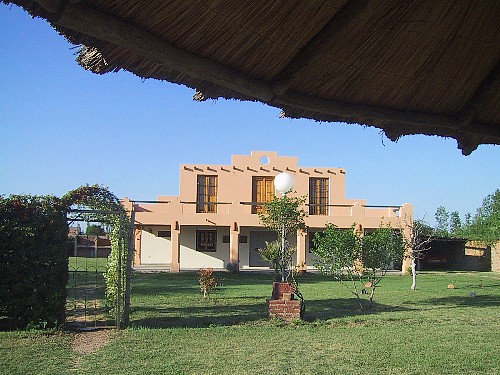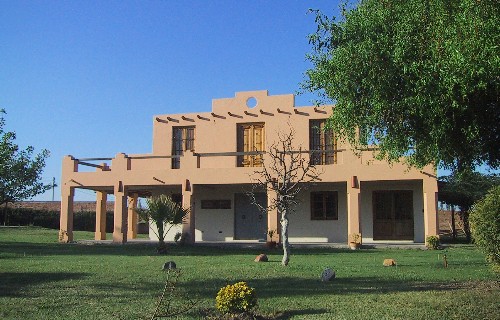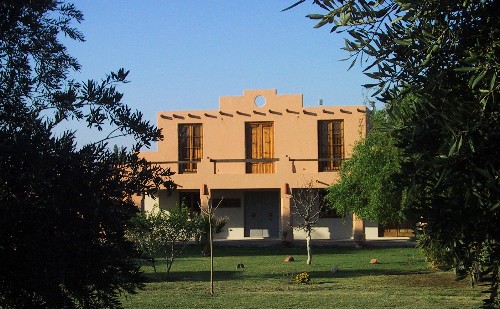 View Looking Outside the Front Door: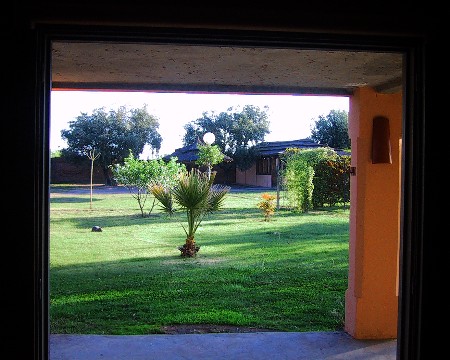 Inside Views: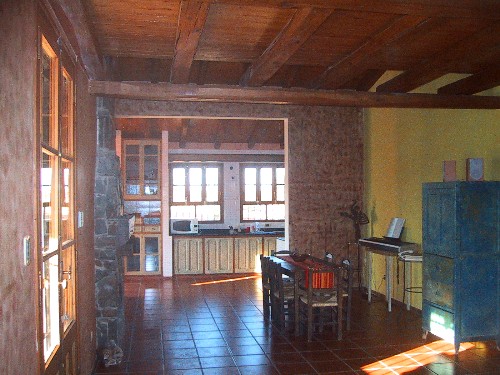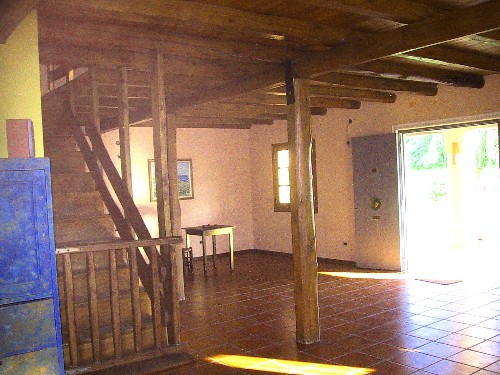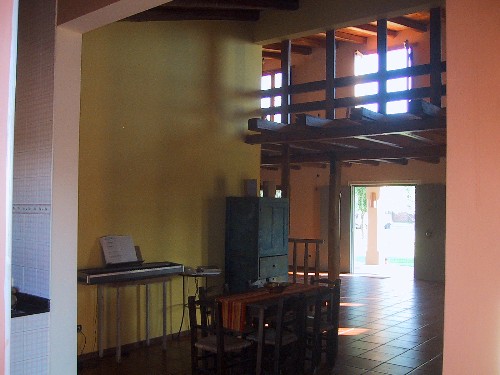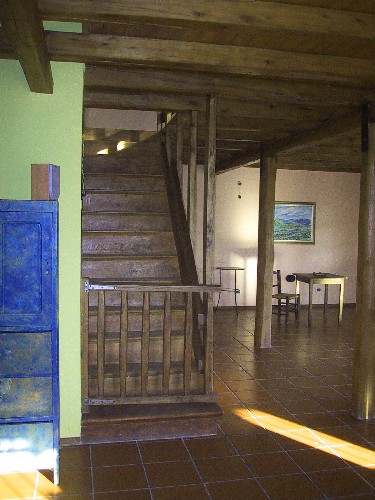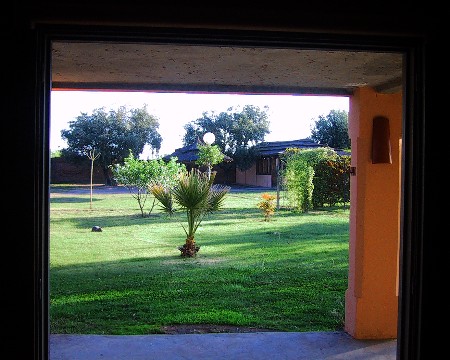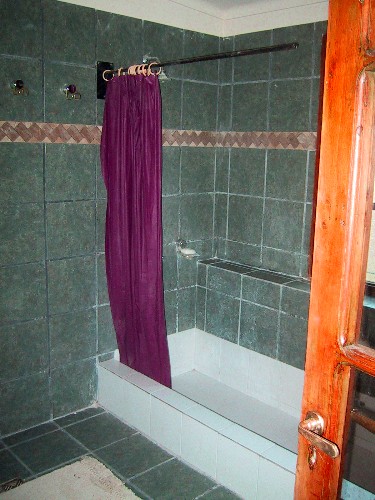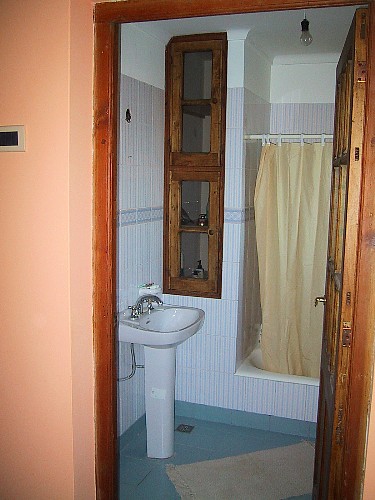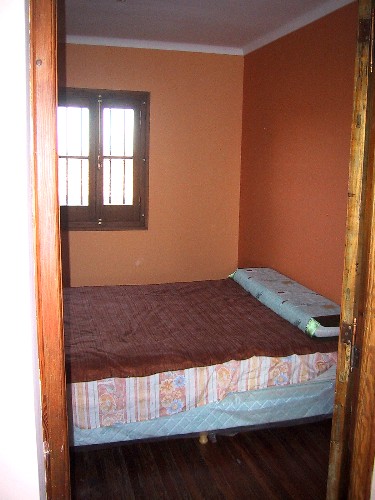 Upstairs: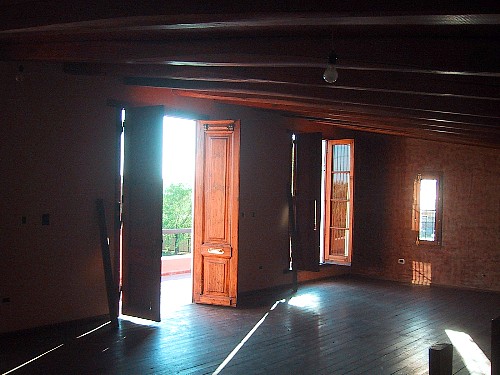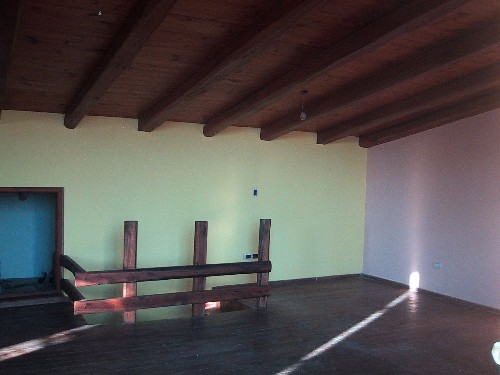 Balcony & View: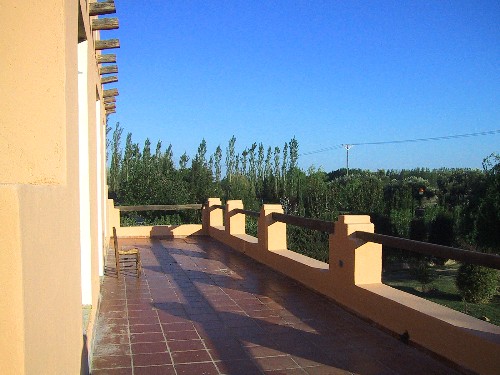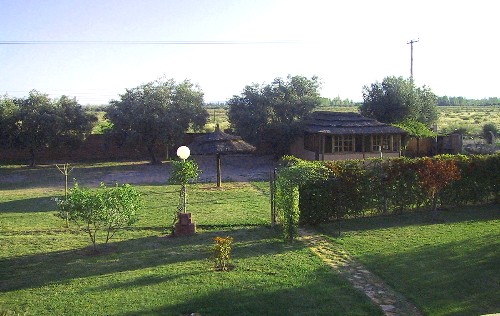 Guest House: