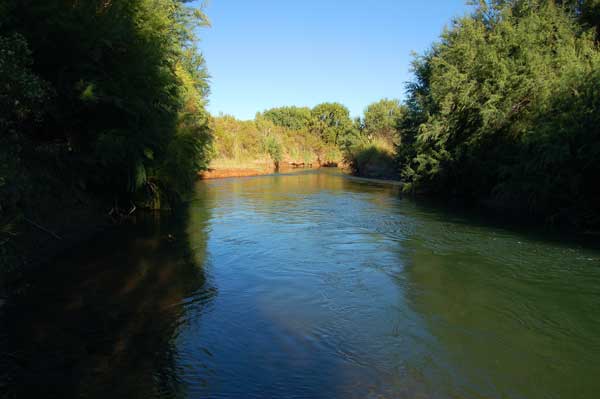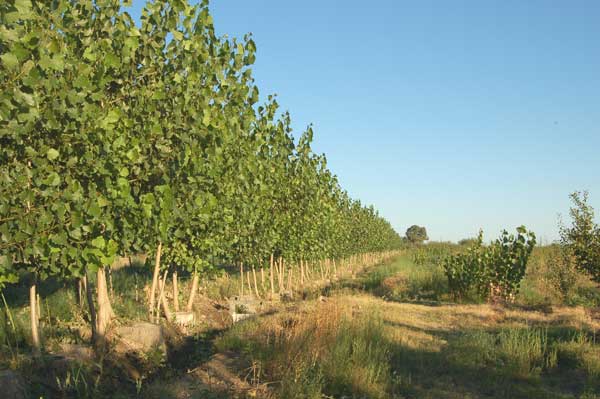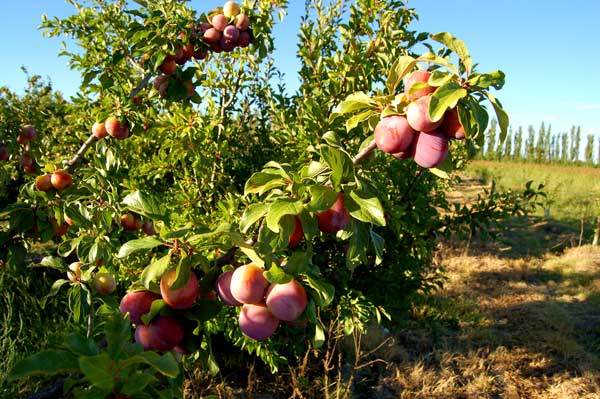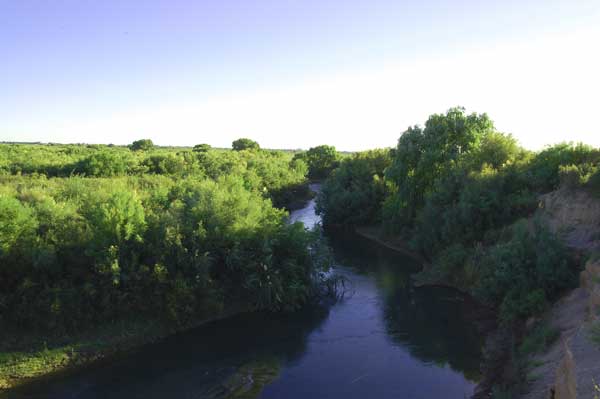 ---
(This Property Has Sold)
Spectacular 71-Acre River-Front Farm
with Tourist Potential, Orchard, Worker's House,
Virgin Campo & Income: US$165,000
---
---
This 29 hectare farm (71 acres) enjoys 1/2 kilometer of river frontage
along the Rio Diamante. At one end of the river, which sits in raw virgin campo,
there is a wooded area that extends down to a small pebbled beach, although
there are times during the year when the river rises full and covers the beach area.

OTHER FEATURES INCLUDE:
PLUMS: There are 12 to 15 acres of producing plums (mostly drying plums and
a few of the processing variety). Estimated harvest this year is 100,000 kilos,
however it is difficult to believe the total won't exceed this amount. Trees in late
January were absolutely loaded, the branches struggling to hold up the hundreds
on each tree.
CAMPO: There are 9 hectares (22 acres) of raw, virgin campo with native
plants and wildlife where the trail leads down to the forested area of tamarind
and eucalyptus trees beside the river. Walking through this area we saw wild
hares, noted partridge tracks, iguana trails, a small species similar to American
armadillo, etc.
VINEYARD: There are about 12 acres of abandoned vineyard on this property
which need to be pulled out. Much of the posts and wire are missing.
ADDITIONAL LAND: In addition to the land occupying the vineyard, there is an
additional 20 acres of good farm land which can be put into pasture or planted.
WORKER'S HOUSE: There is a worker's house on the property, currently occupied
by a caretaker who raises corn, melons and other garden vegetables. Around the
house in the park area are fig trees, olives, and other various fruit trees.
---
Various River Diamante Views
(4th photo looks up-river, 5th photo shows wooded area beside river):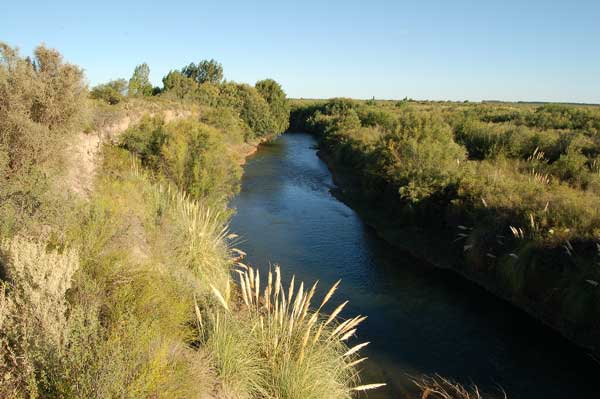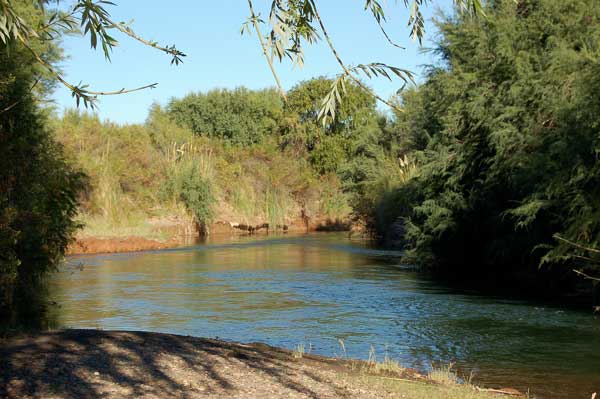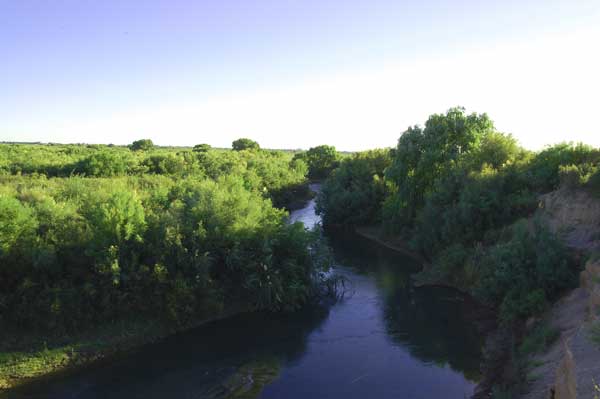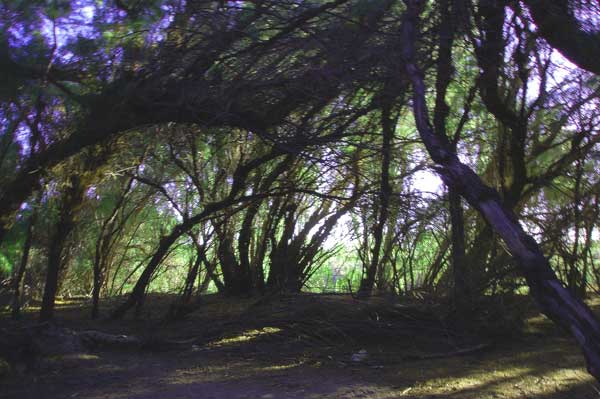 Various photos of Virgin Campo: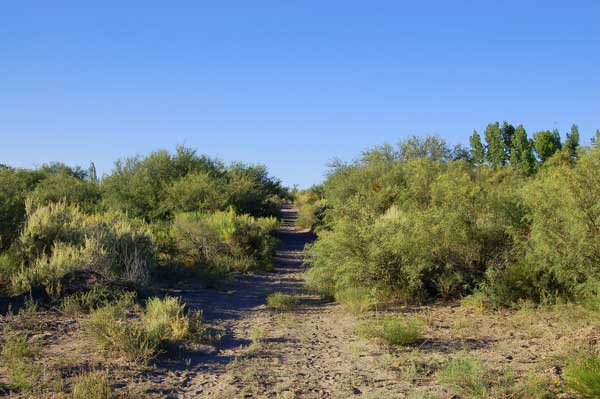 Plums & Orchard: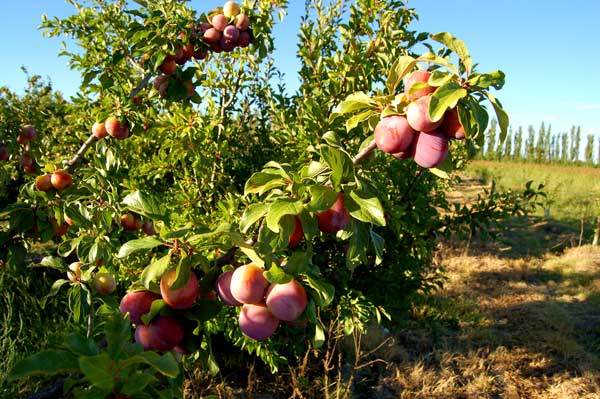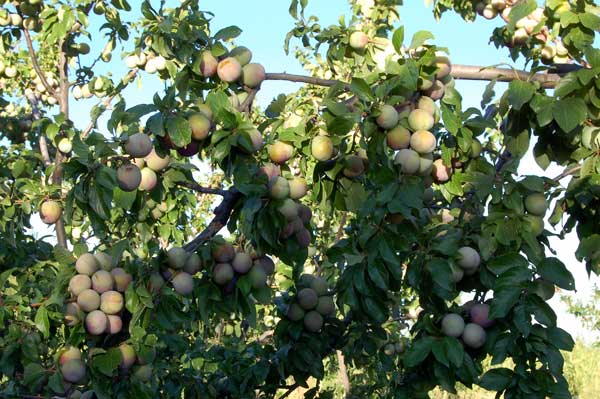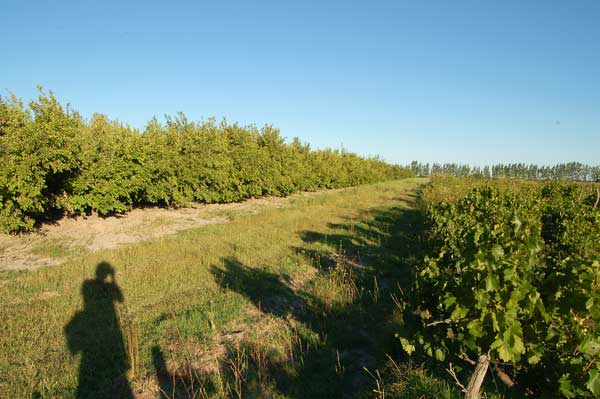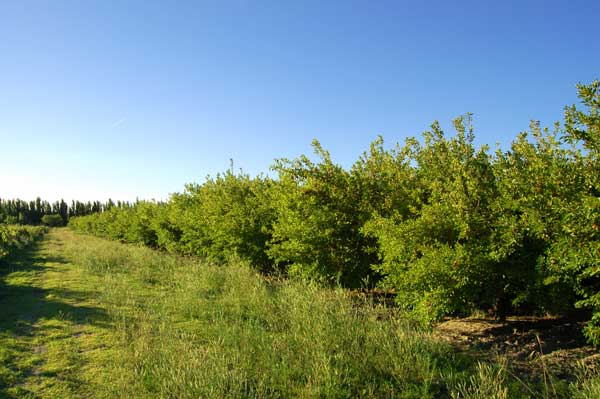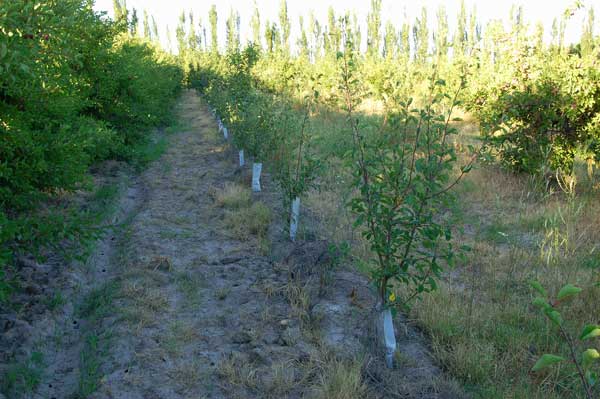 Abandoned Vineyard:
Various Views: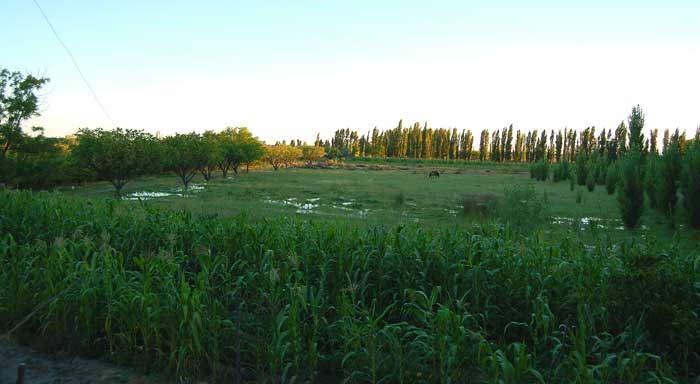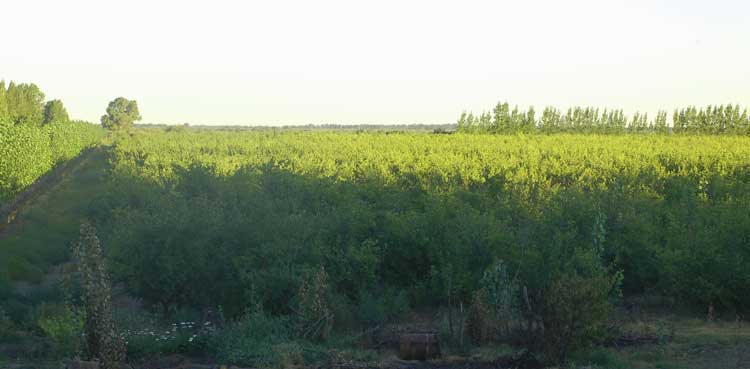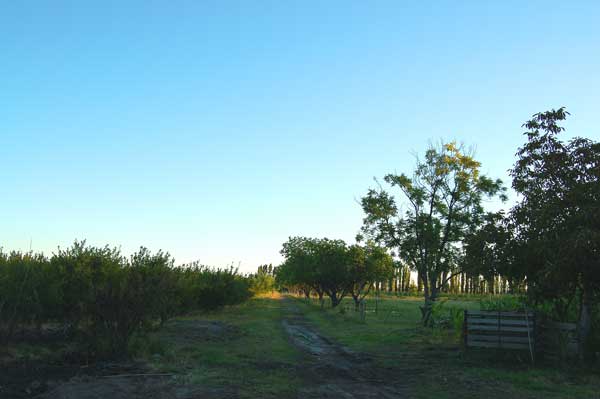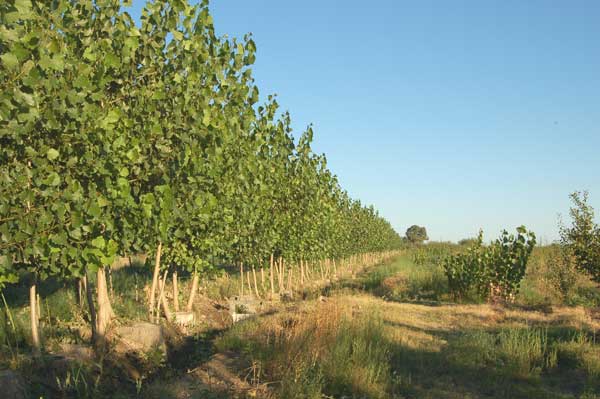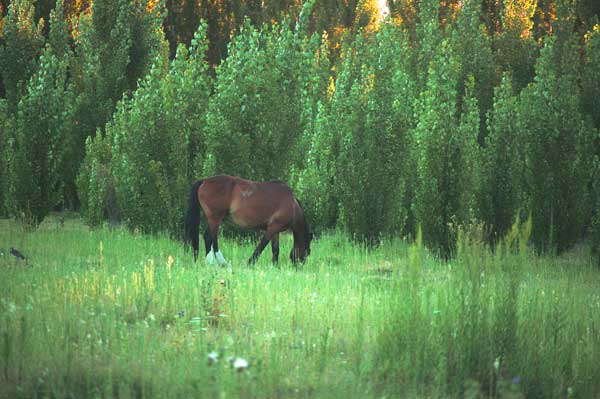 Worker's House, etc.: