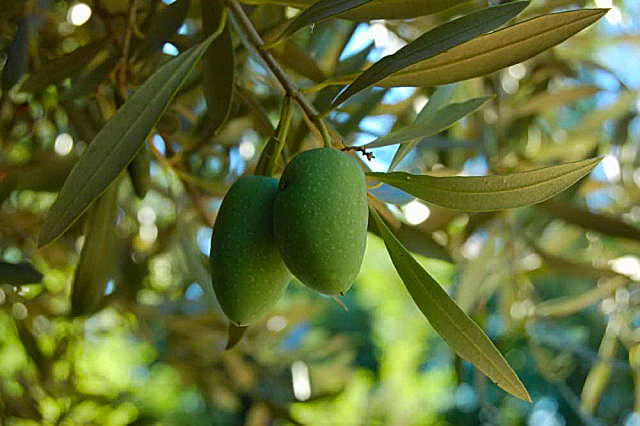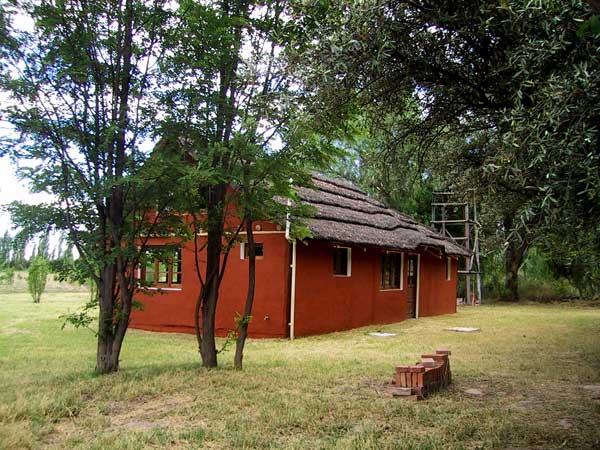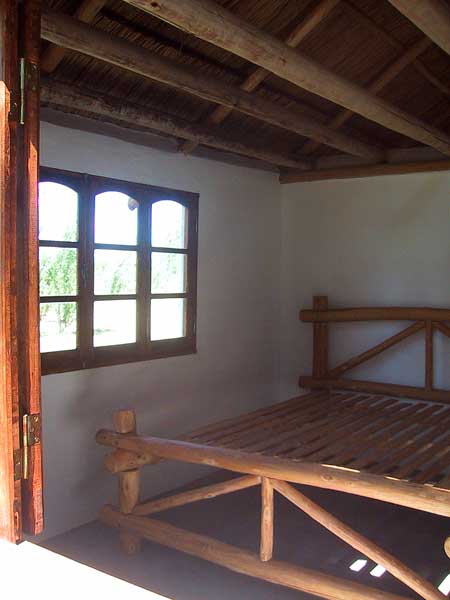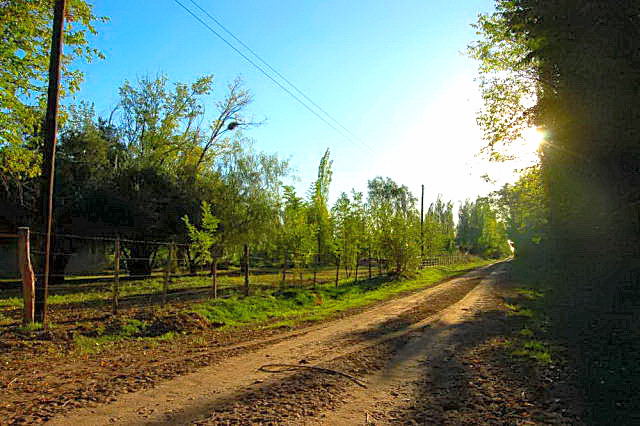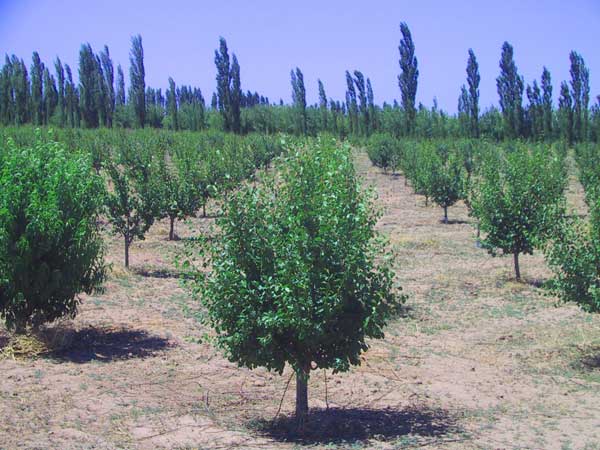 ---
European-Style Cottage on 17 Acres with Plum Orchard
La Llave Sur near San Rafael
(THIS FARM HAS SOLD)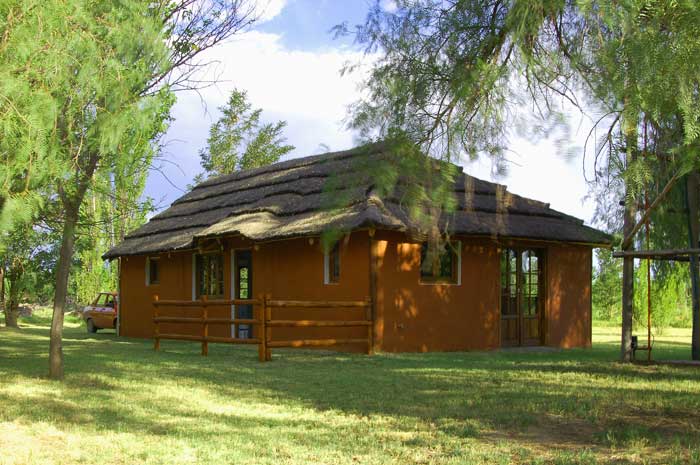 Quiet Country Lifestyle: US$49,800
---
This farm is located near the pueblo of La Llave, about 20 miles
from the city of San Rafael, and has a plum orchard of approximately
900 trees that were planted in 2004 and should begin producing
the year after next.
FINAL TOUCHES IN PROGRESS:
This house -- a European-style country cottage referred to as a "quincho" in
Argentina -- is currently being finished off and is a work in progress, so photos
fail to show the property in its improved condition.
New high-quality ceramic tiles have been installed, an outdoor patio is being built, and
most everything should be completed and ready to move into in less than two weeks.
The house is new, built in the quincho style with thatched roof, but has only
been lived in briefly while the construction was still going on.
There is one bedroom, a loft ready for another bedroom above the current one,
a nicely-tiled bathroom, a kitchen-living room combination, and a raised
fireplace that can also be used as and indoor barbecue grill. Kitchen
counters are granite and the house has electric and plumbing.

900-Tree Plum Orchard:
There are approximately 900 plum trees (D'Agen plums for drying)
which are four years old, and should be ready for first harvest in about
15 months. The first decent harvest should begin in about two years.
This property is on a very quiet country lane, peaceful and picturesque -- it
just needs a little care and a few bucks to start running it right so it can
produce a decent income shortly.
OTHER FEATURES:
There are three or four large old olive trees, a row of quince trees on
the border, and various other new fruit trees which have been planted.
There are pepper trees, willows, pear trees and poplars in the park area.
There is also an outdoor oven for barbecue, bread-baking in the old
tradition, pizza-making, etc. During springtime many hundreds of
wild asparagus plants are on the property, ready for harvesting.
CHEAP ELECTRIC:
The electric bill has been running about US$1.50 monthly to keep it hooked up,
but the past two months I've been running power tools, a computer and
lights, so the bill jumped up to $2 a month. I image if you would be operating
the water pump for kitchen and bath on a daily basis, a refrigerator and freezer,
DirecTV, etc., the bill will probably be substantially more -- on the order of $8 to
$10 a month).
Water irrigation fees (attached to the deed) and property taxes are less than
US$300 per year.
LOCATION:
This property is located about 25 miles east of San Rafael in the community
of La Llave Sur. It is a few miles from the pueblo of La Llave, which has a
gas station and a few stores, etc. It is also about 8 miles from Monte Coman
-- located on Route 146 (the road to San Luis) -- which is an under-potentialized
little town where there is talk about reviving the train station. Monte Coman
has two small supermarkets, a couple farm-supply/hardware stores, 3 restaurants,
(one of which has an owner who is a singer and sometimes serenades diners), a
medical clinic, 2 pharmacies, a gas station, 2 Internet cafes and a bus station. There is
also a river and small recreational area there where local folks swim in the summer.
Monte Coman is about midway between San Rafael and General Alvear (a small city of
about 40,000) where over-night buses stop for more passengers on the trip to Buenos
Aires. To See Photos of Monte Coman: CLICK HERE
---
Various House Views: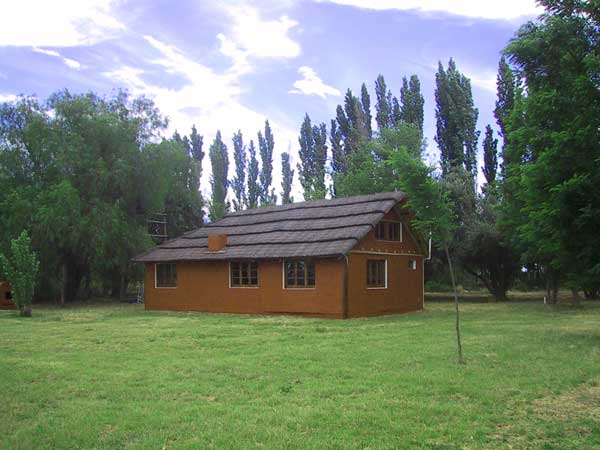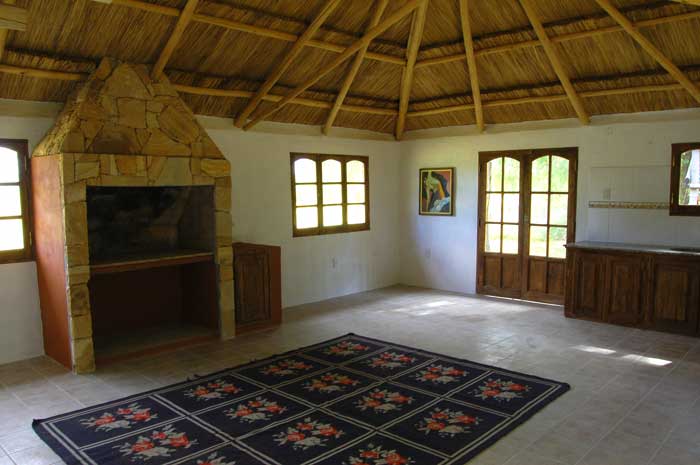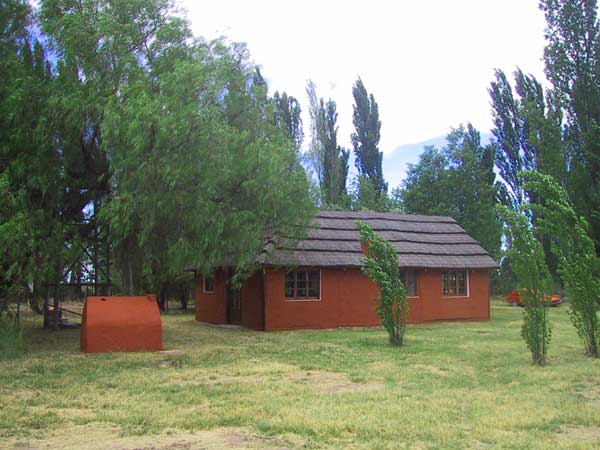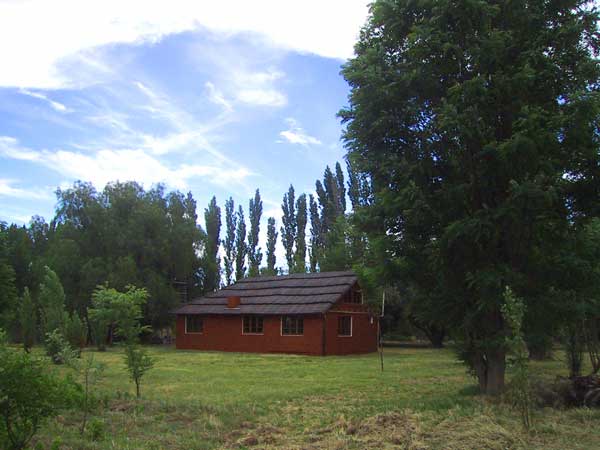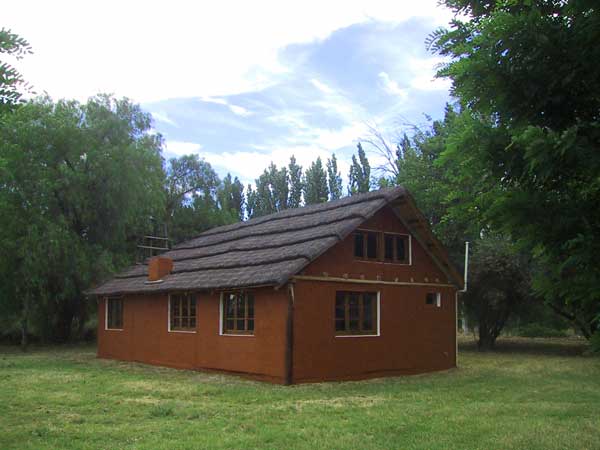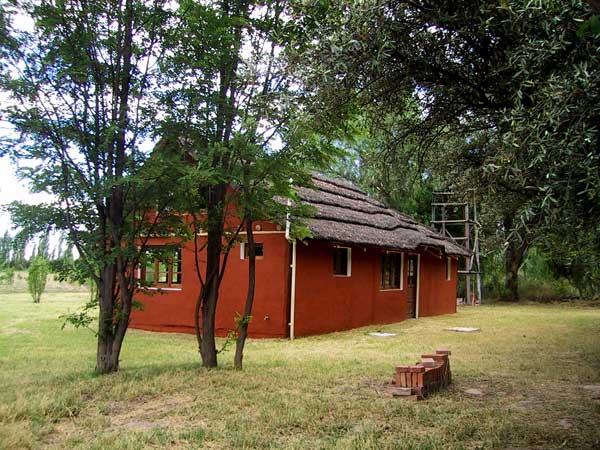 Outdoor Oven: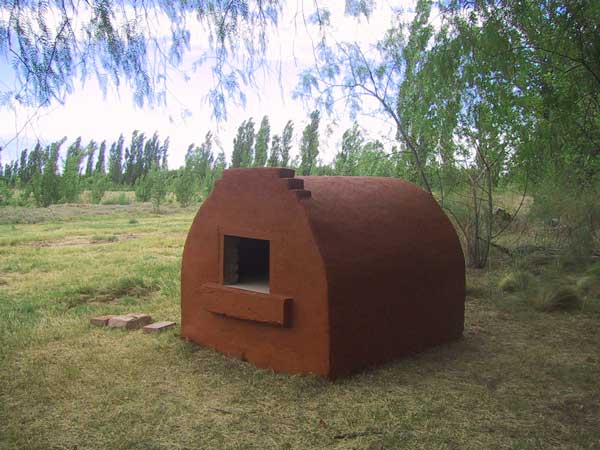 Plum Orchard (Photos before and after plowing):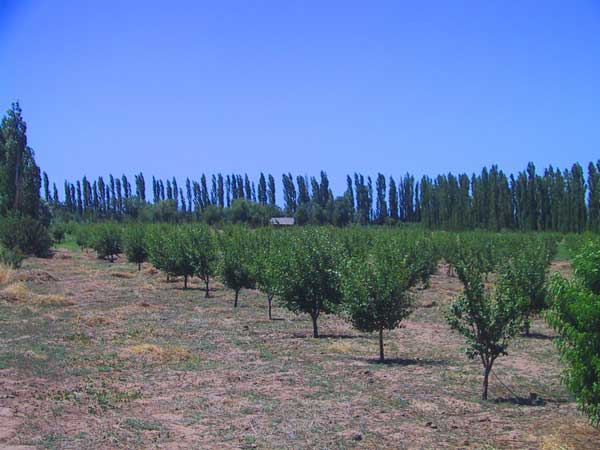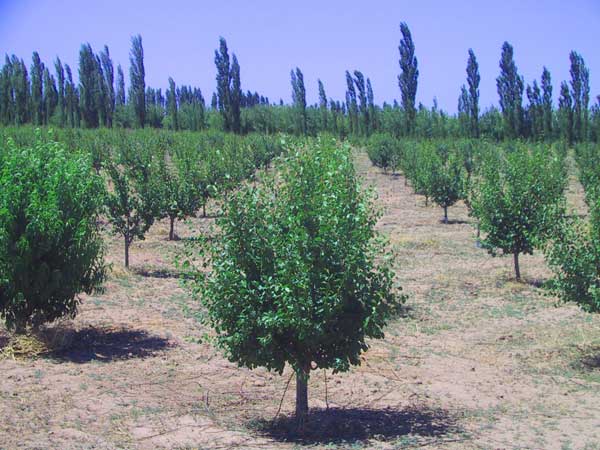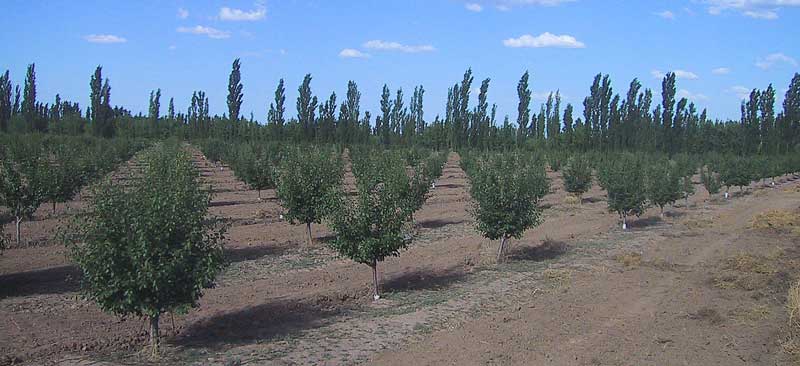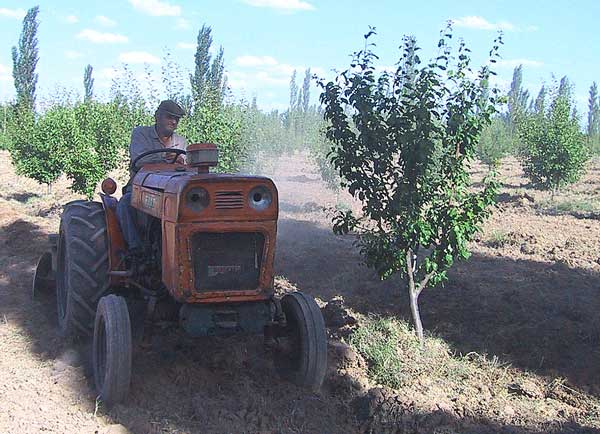 Plums in 2009
(Looking good, but not enough for commercial harvest this year)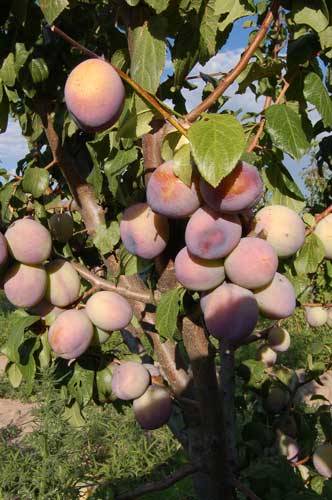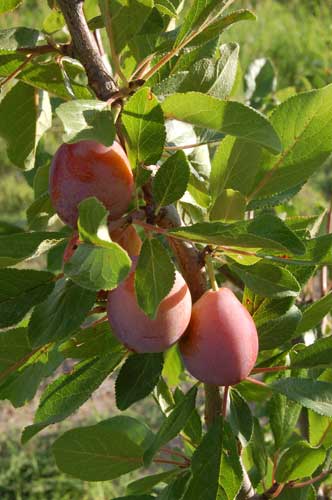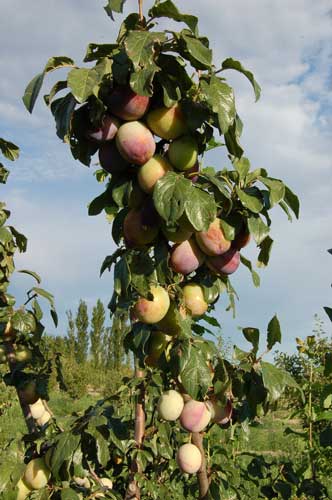 Interior House Views: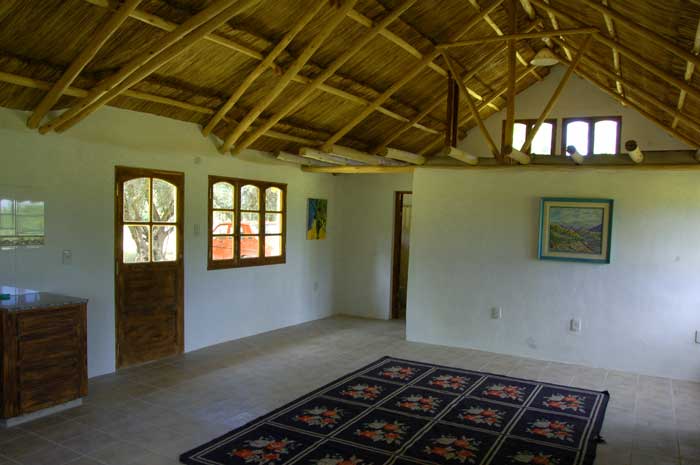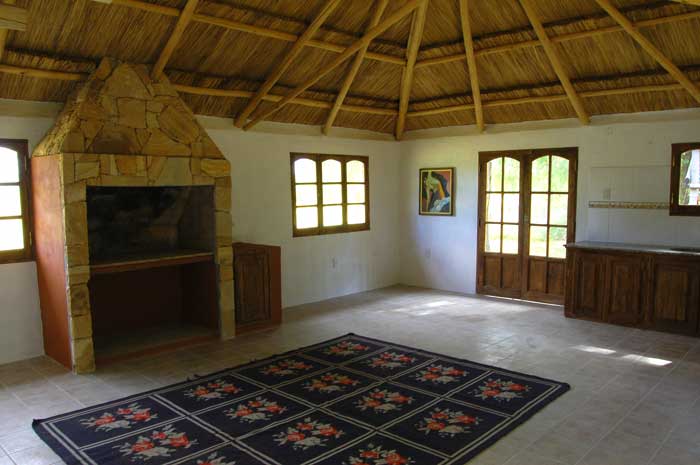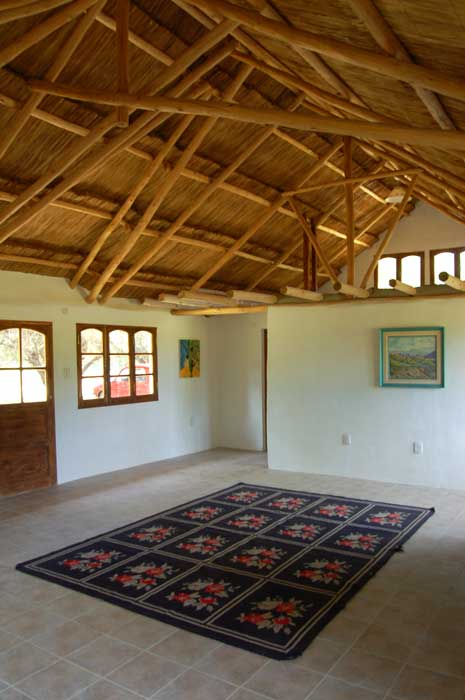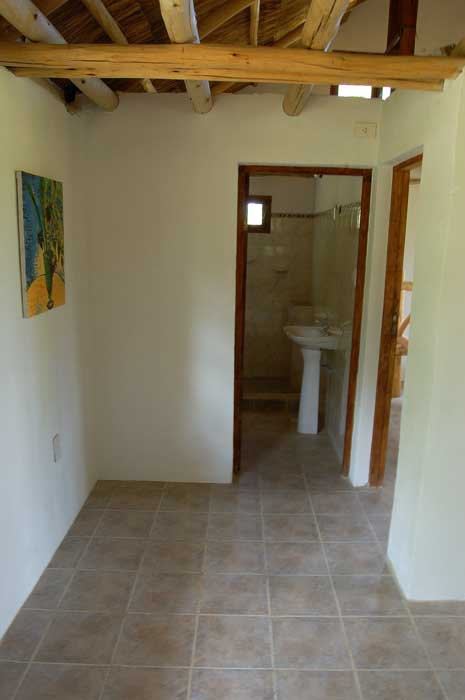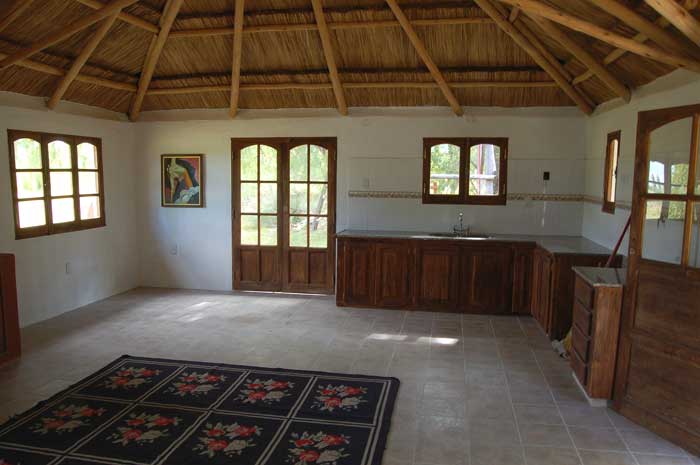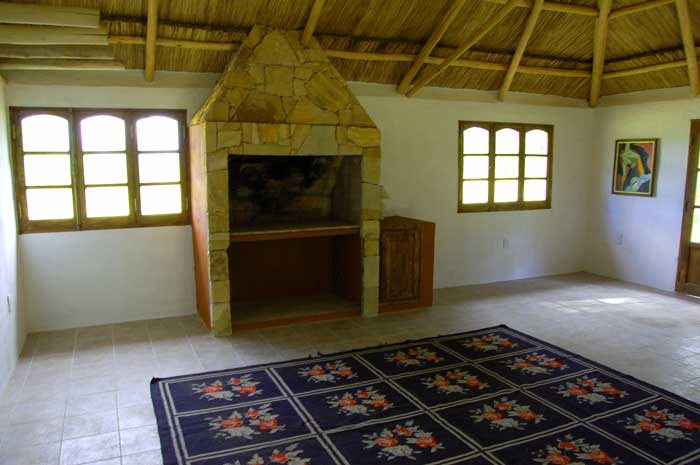 Bedroom: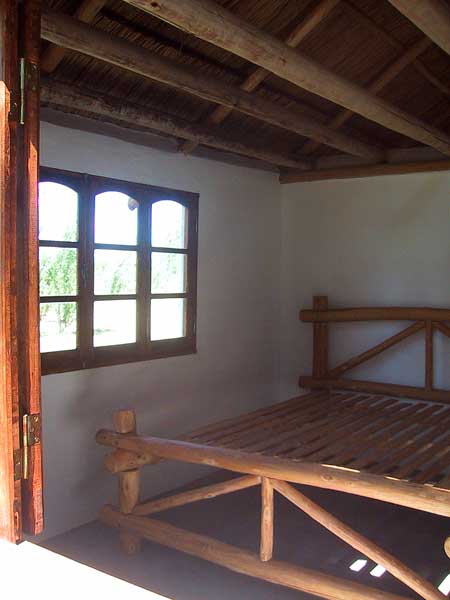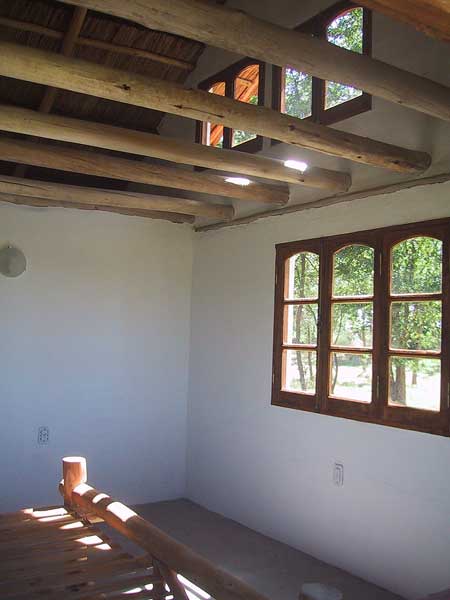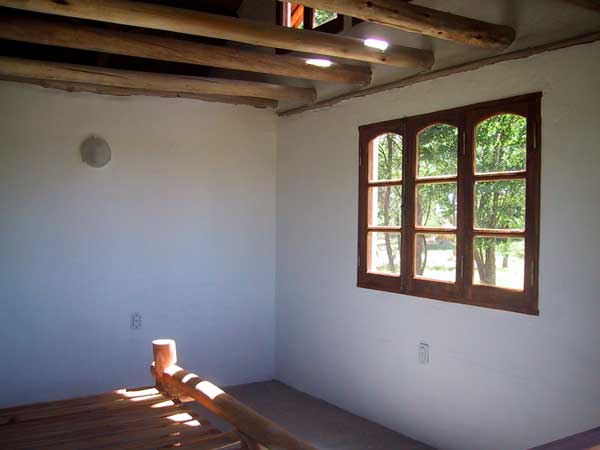 Bathroom: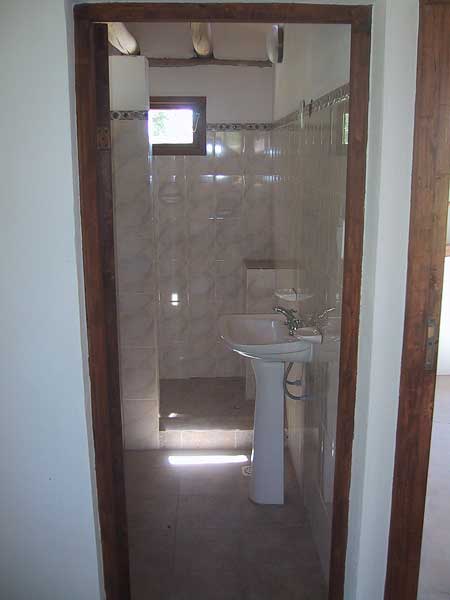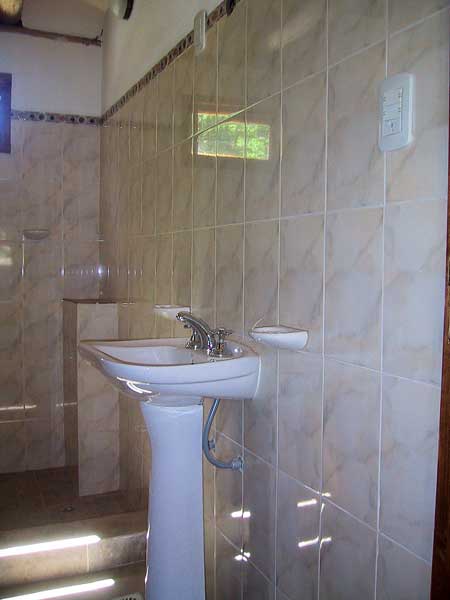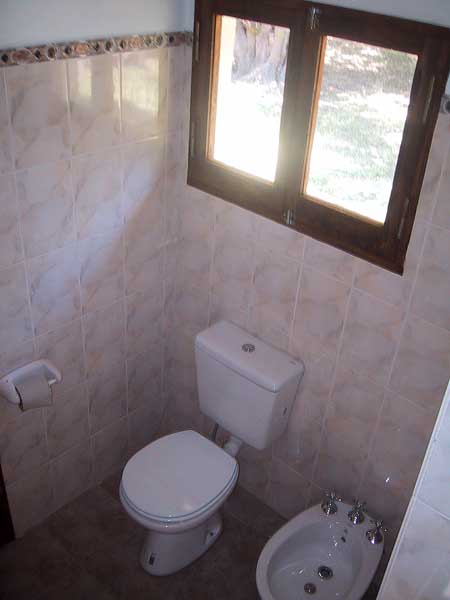 Other Views: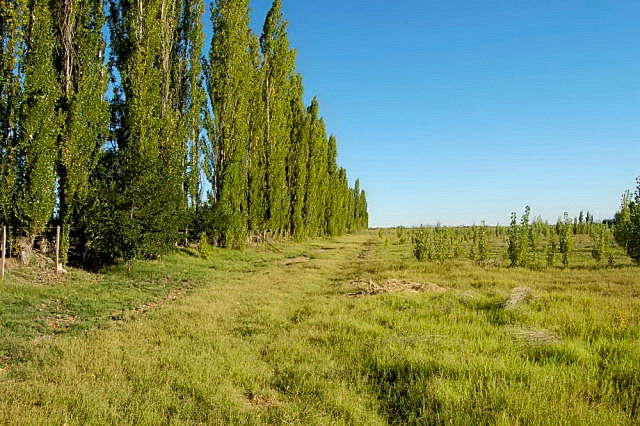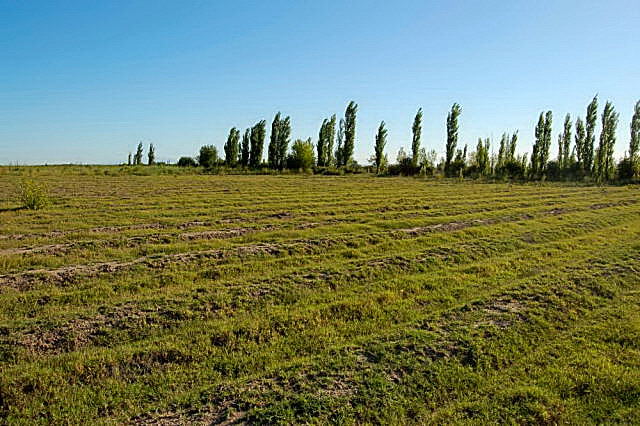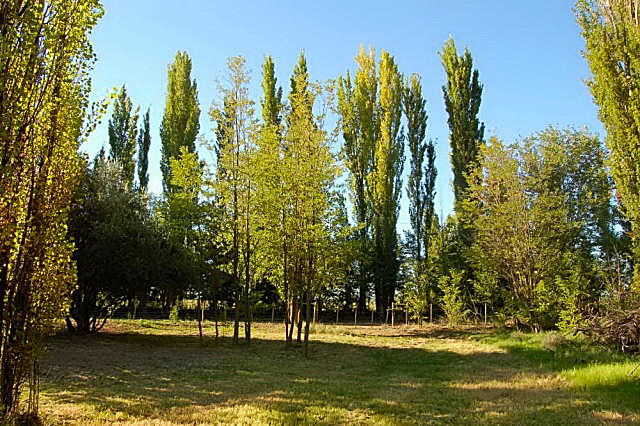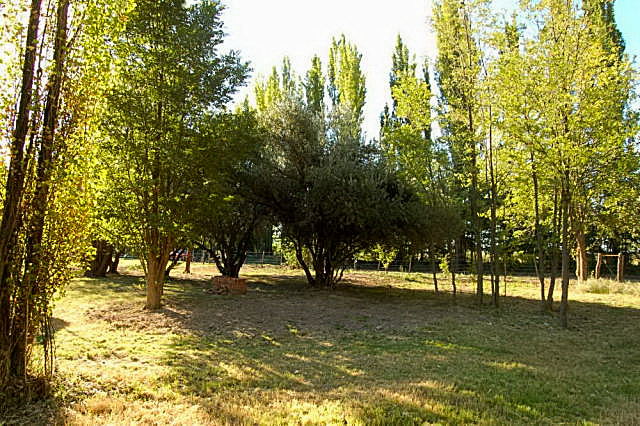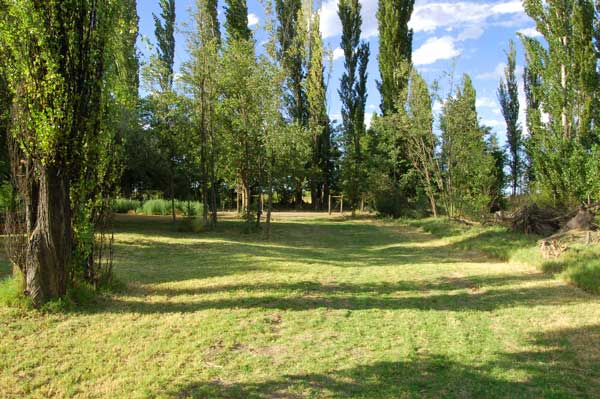 Front of Property Along Road: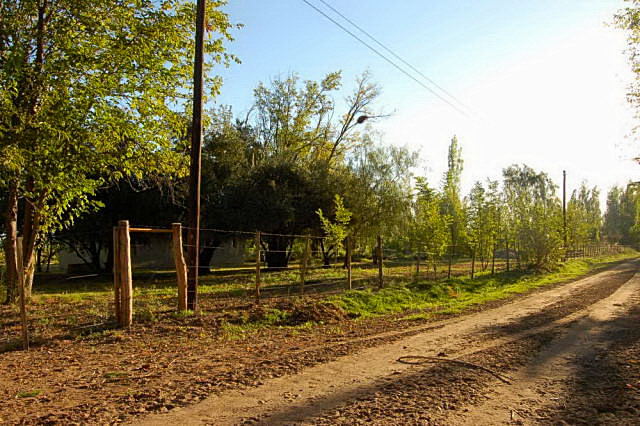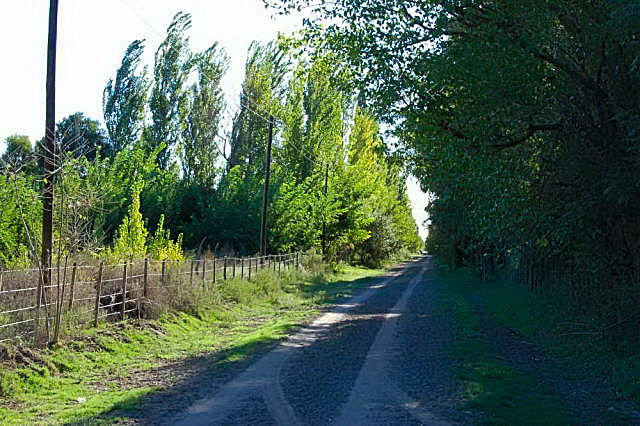 Olives, Quince, Pears and Peaches: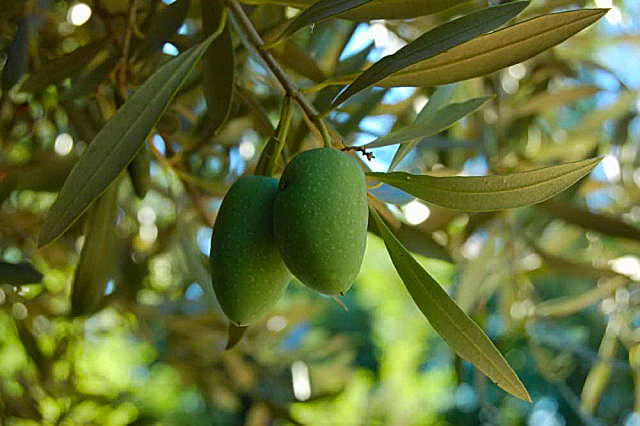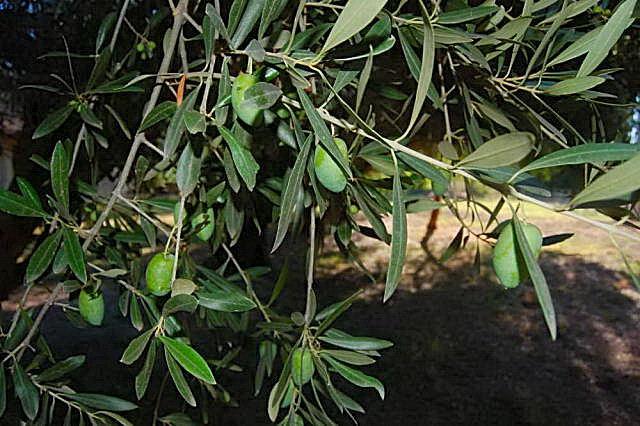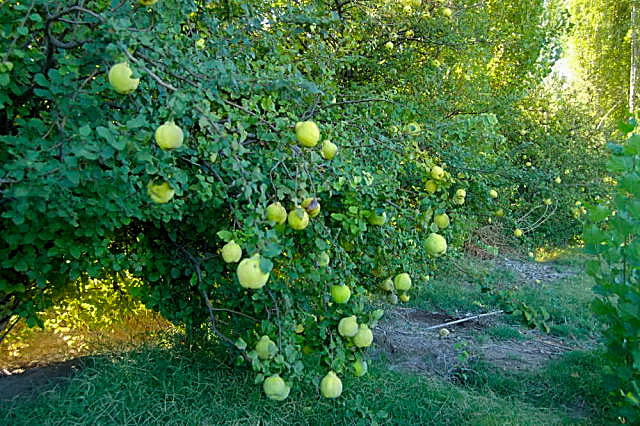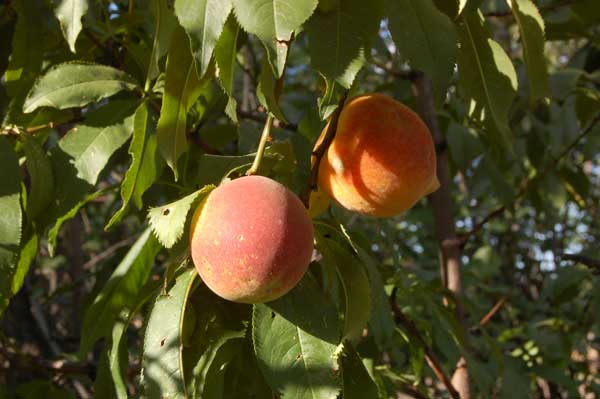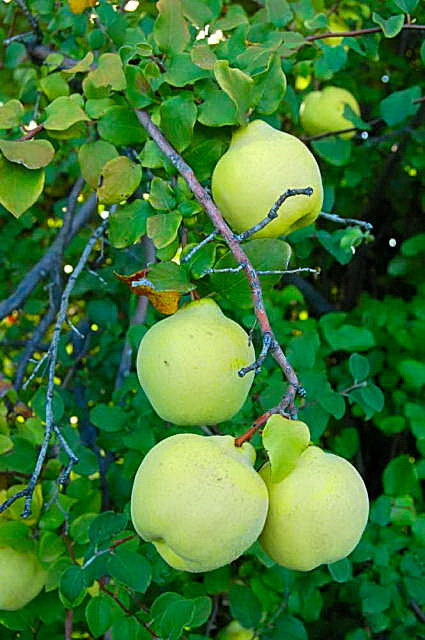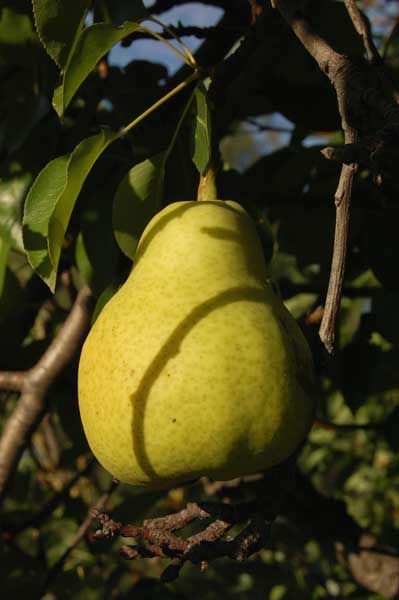 Possible Additional Building Sites:
(Locations in wooded area that would serve as another housing site)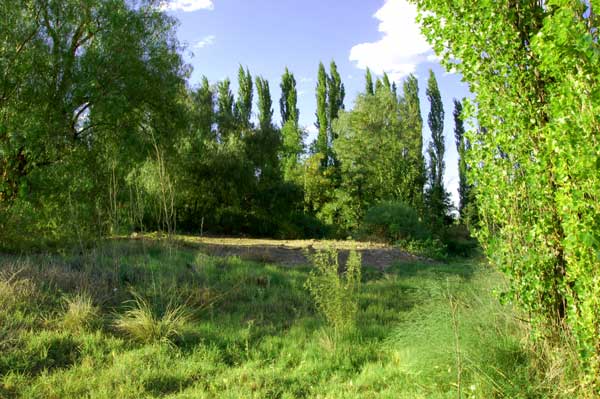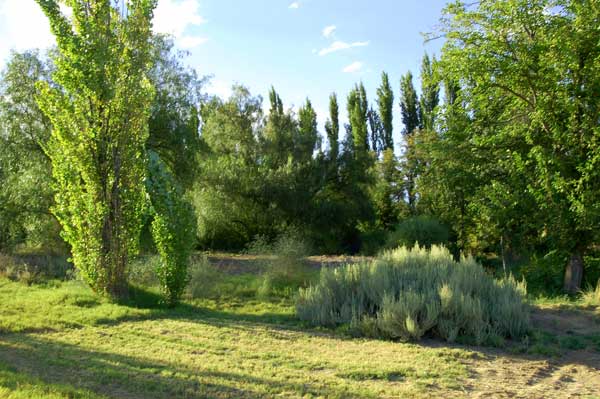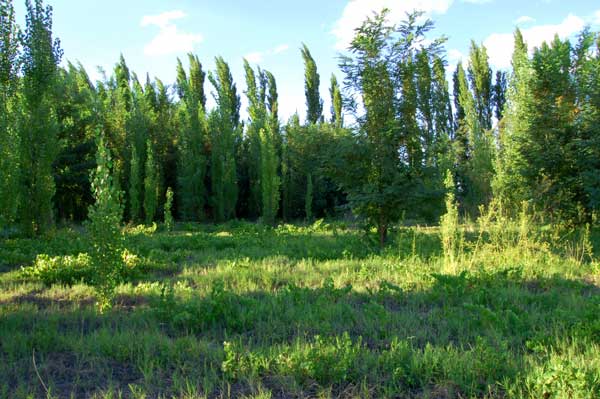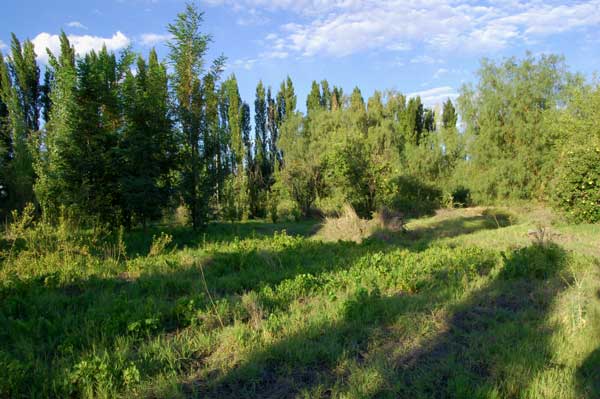 Copies of the Survey. The property is 472 feet along the road
and extends back just under half a kilometer: