BEAUTIFUL POOL HOME ON 66 ACRES!
Tourism Income Property with Olive
Grove & Guest House: US$490,000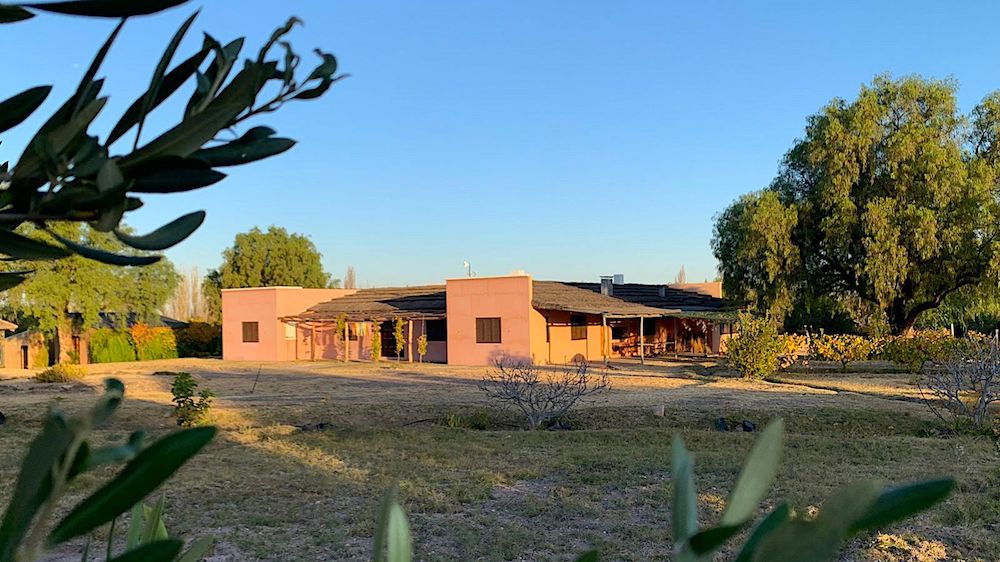 Great View of the Sierra
Pintadas in Prime Tourist
Area in San Rafael, Mendoza
---
FINCA LA AMISTAD
This lovely estate home on 66 acres has been
operated as both a private residence and a
tourist property in Cuadro Benegas, a popular
vacation area in San Rafael.
The home is 5,500 square feet (510 sq mts)
with 5 bedrooms (all en-suite with private
bathrooms), a large kitchen with dining for
up to 6 people and a dining room that seats
12. An outdoor patio provides private access
to each bedroom as well as the dining area.
The outside patio has also often been used
for dining with a view.
FURNITURE, APPLIANCES, DISHES,
LINENS & TOOLS INCLUDED!
The house is being sold totally furnished,
down to the household linens and dishes.
POOL & GUESTHOUSE
A quincho (guesthouse) is 915 square feet
with one bedroom, one bath, and kitchen and
dining room, living room and outside terrace
with an outdoor oven and grill.
The pool has a quincho with bathroom and
measures 20x45 feet.
There is also a studio (375 square feet) with
a reception area an a separate storage/prep
or activity room.
OTHER In addition to a 300-square-foot storage shed,
the property has a water storage tank that
holds 4,000 gallons, a large zeppelin-style
gas tank amd 3-phase electric with a 3-phase
generator.
AGRICULTURAL PRODUCTION
The property has 250 mature olive trees, 24
walnut trees and 25 various fruit trees.
---
PHOTOS:
Home Exterior: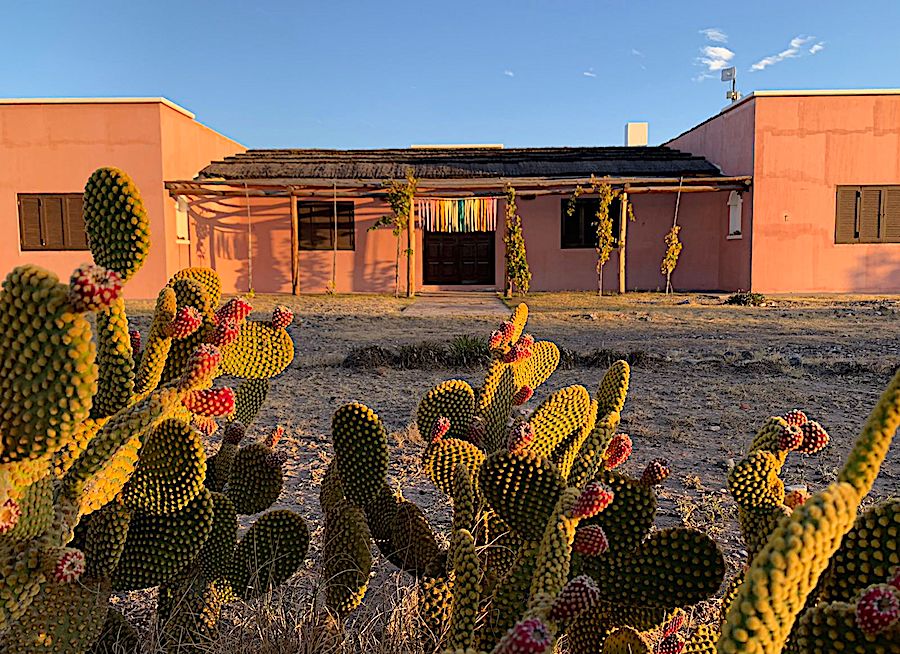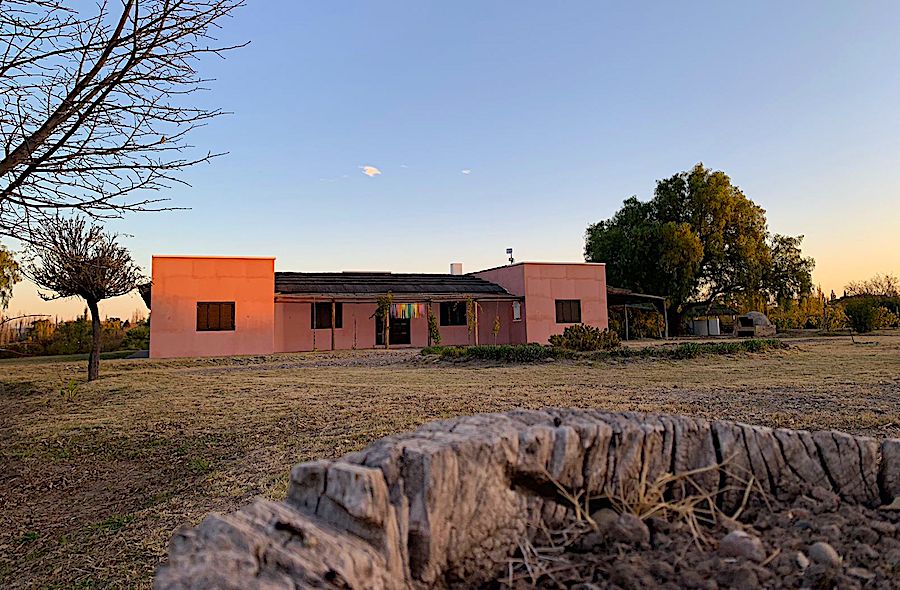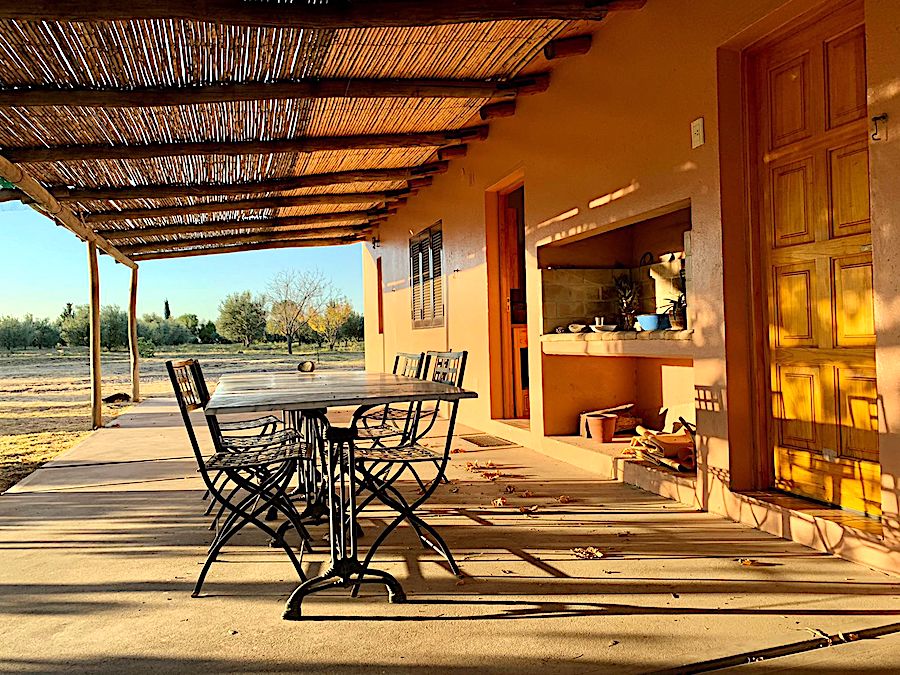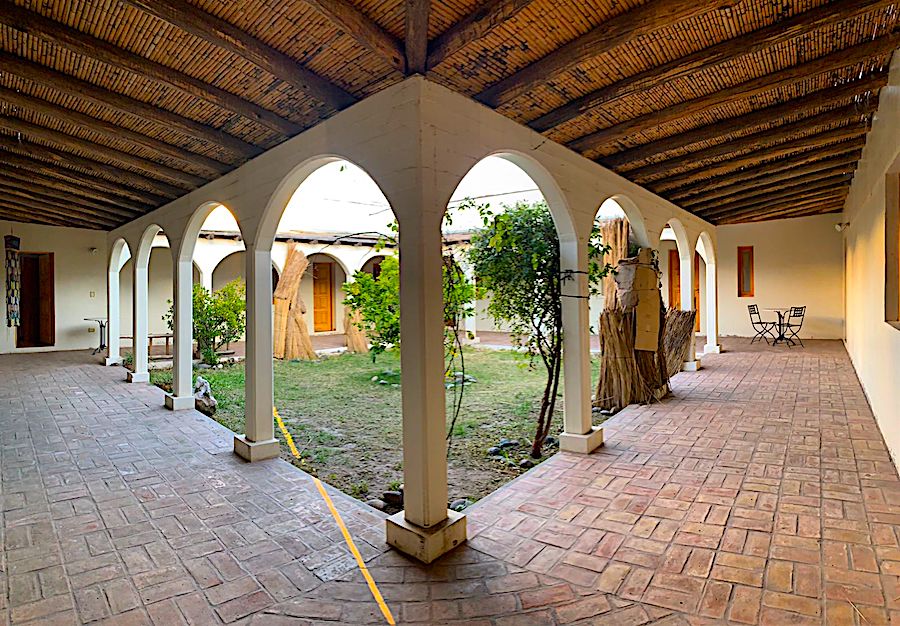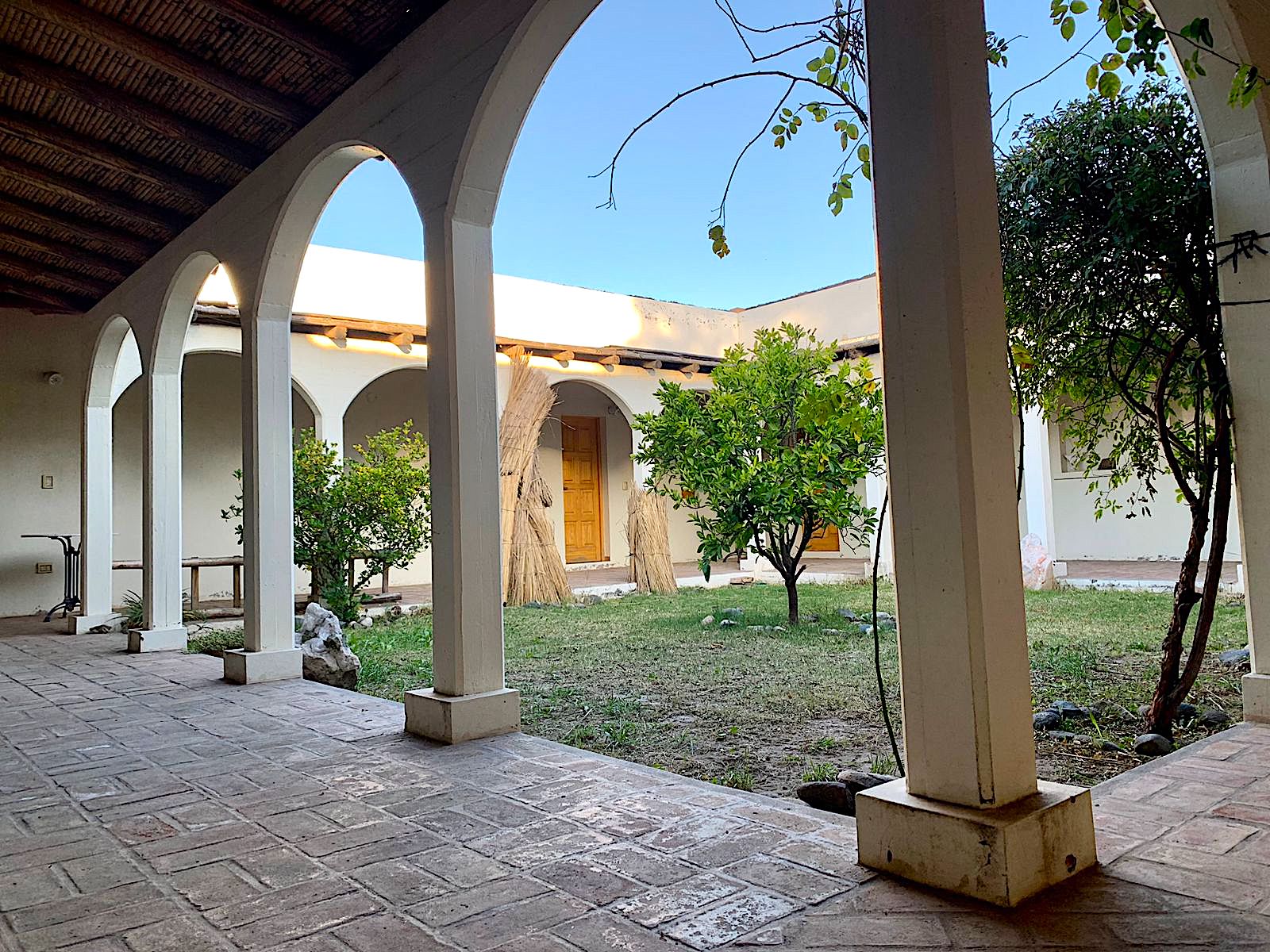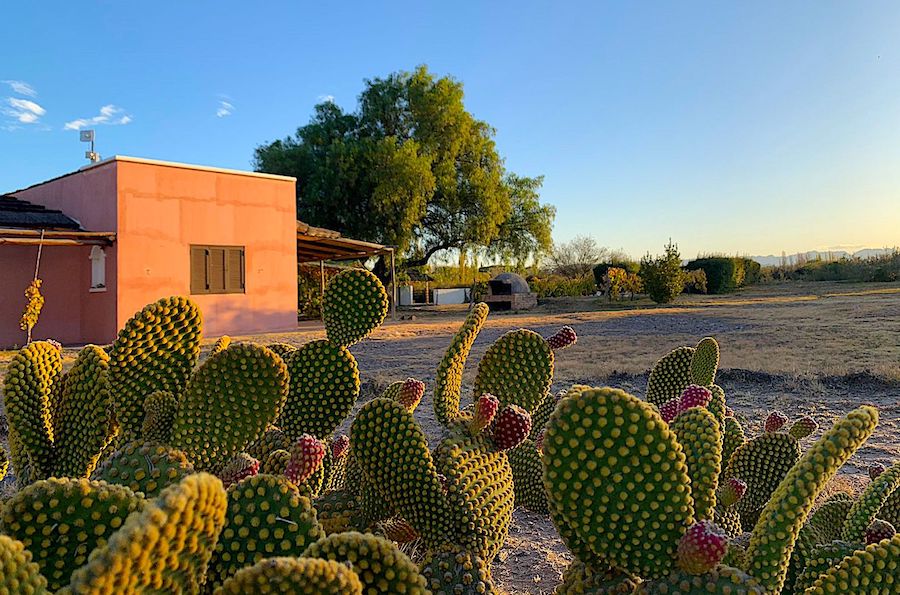 Pool: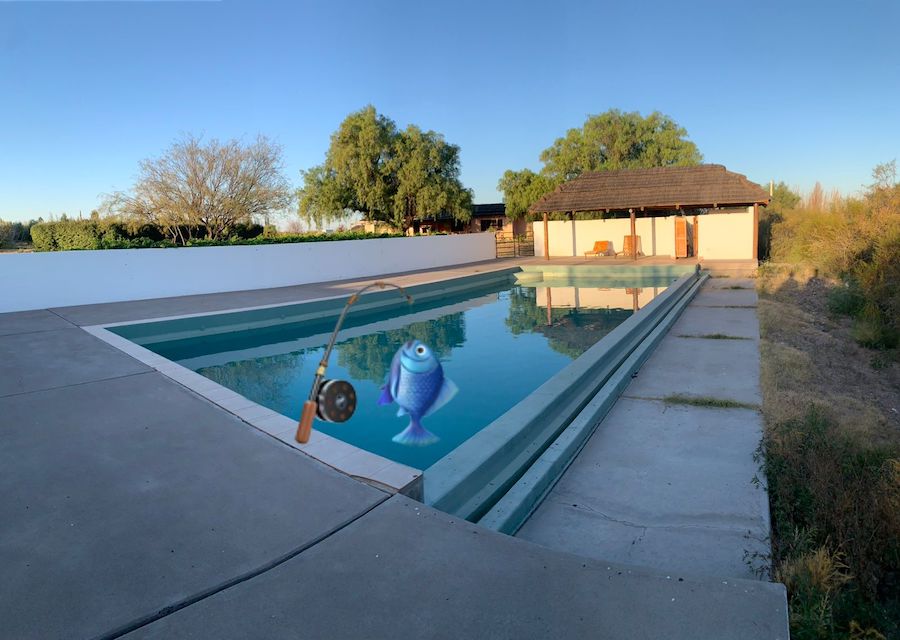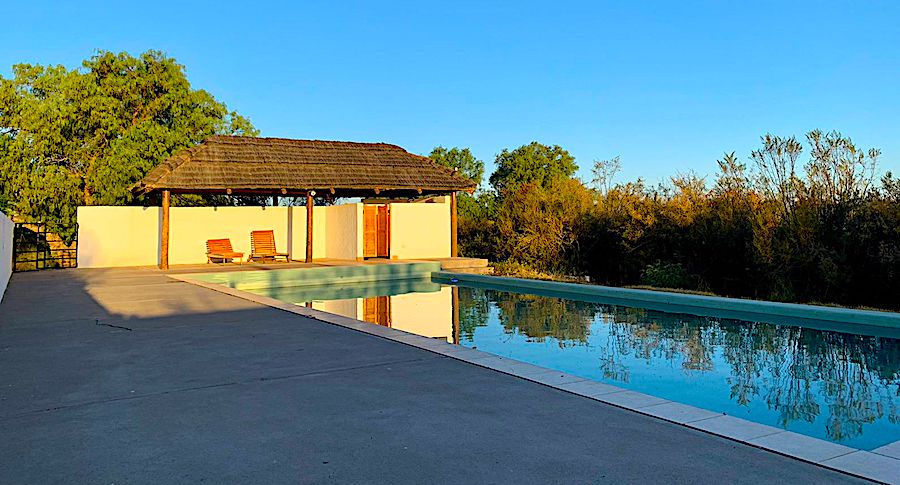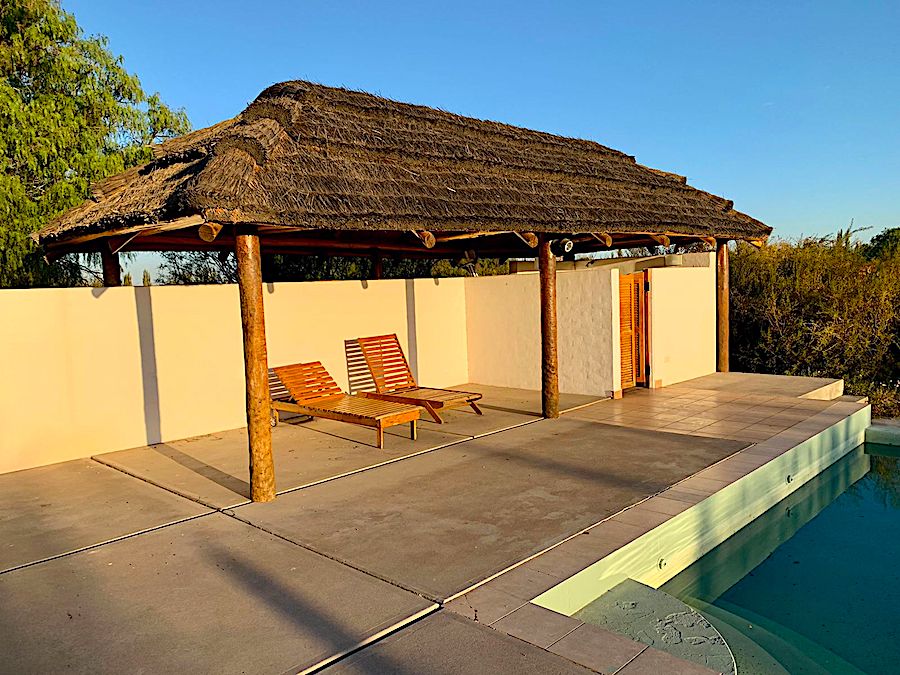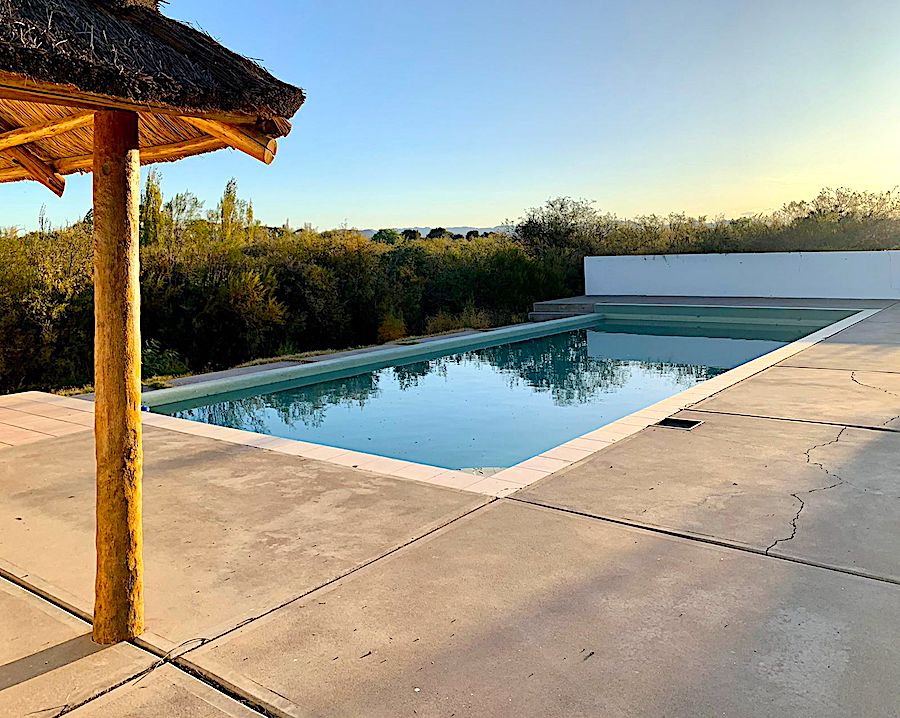 Quincho Guesthouse: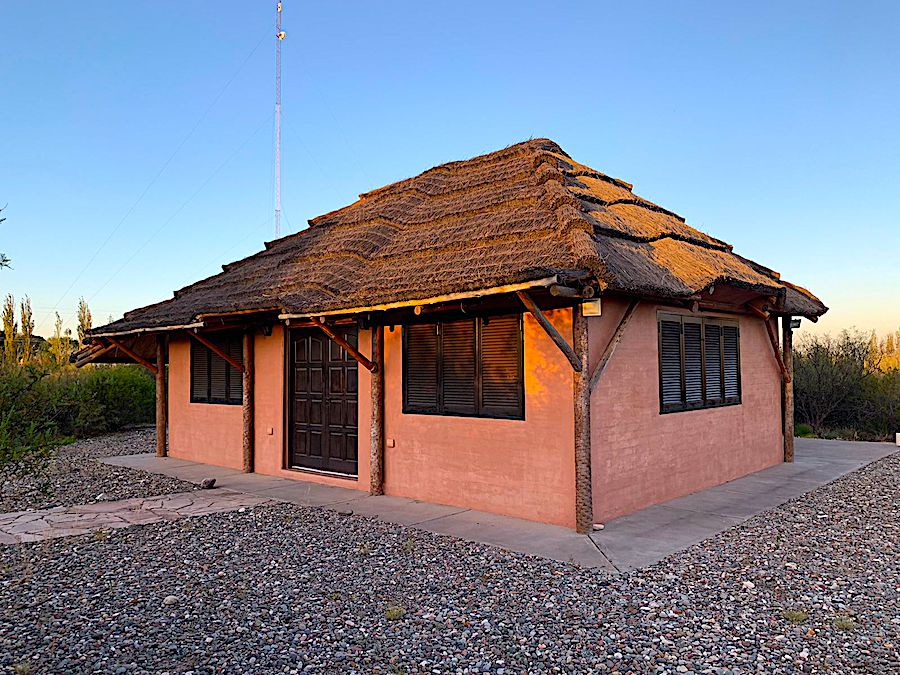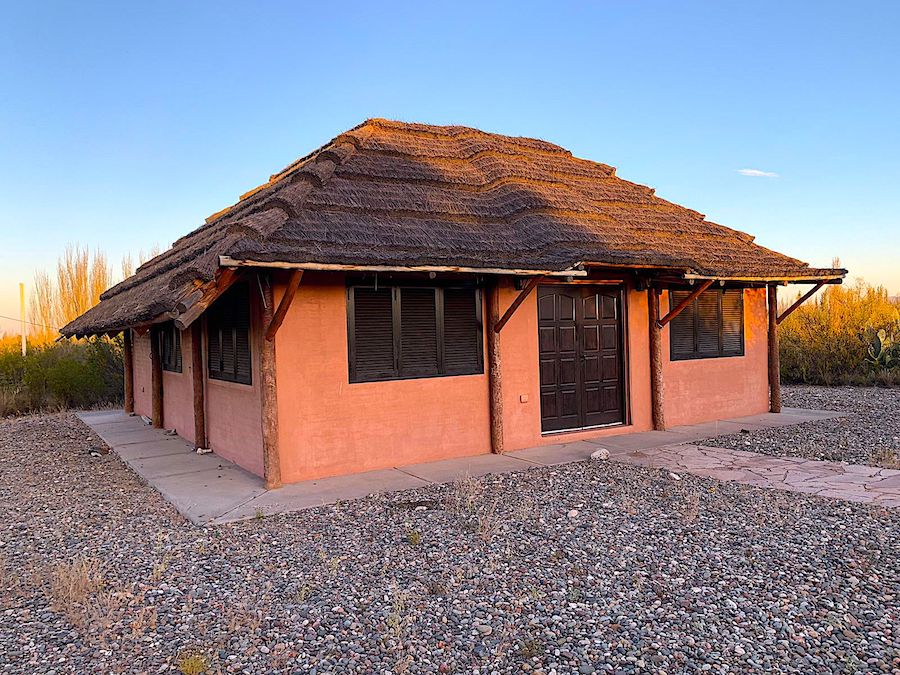 Home Interior Photos: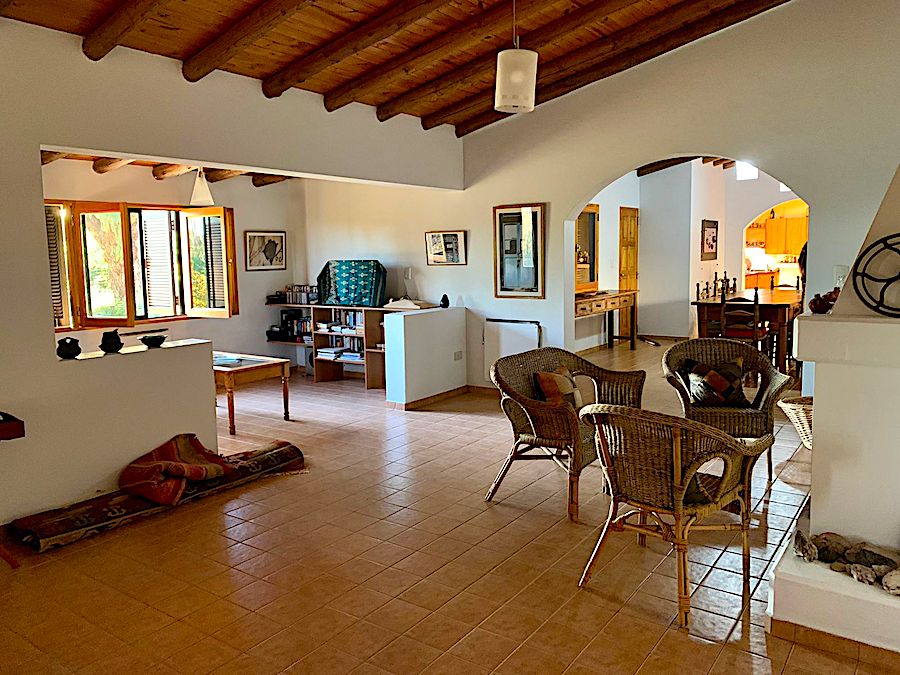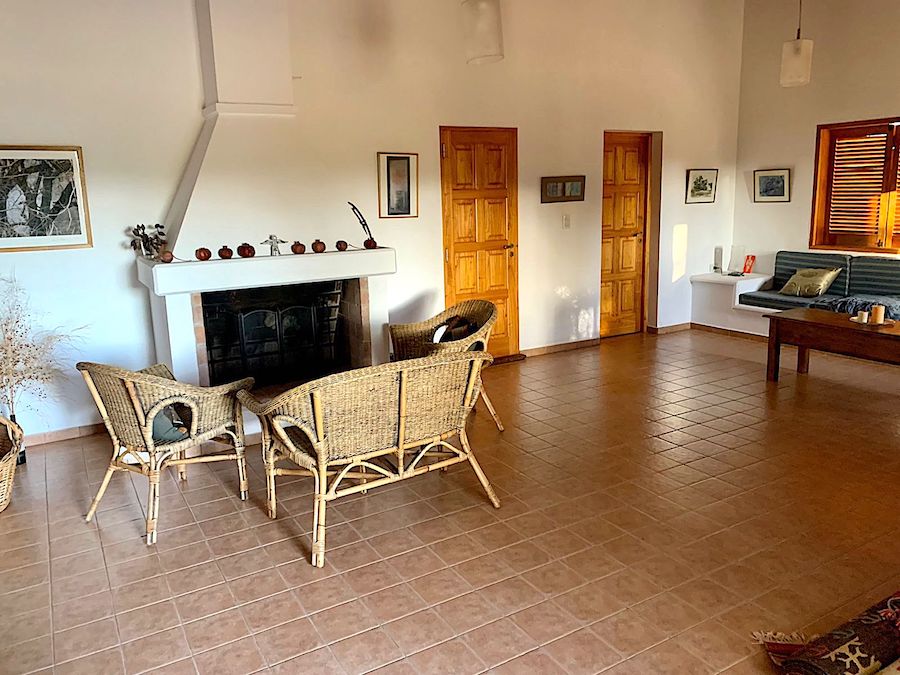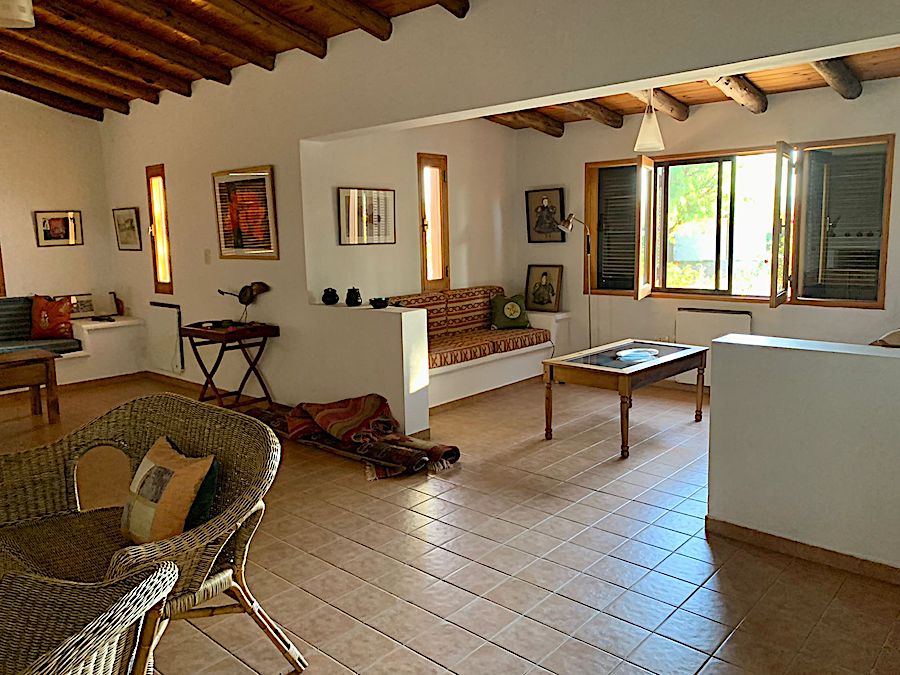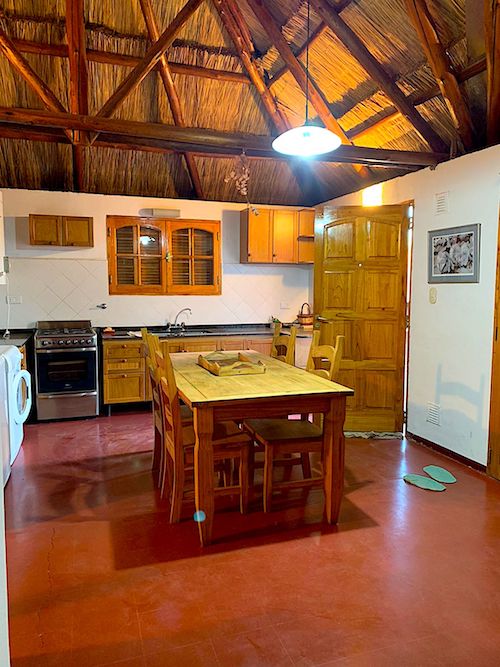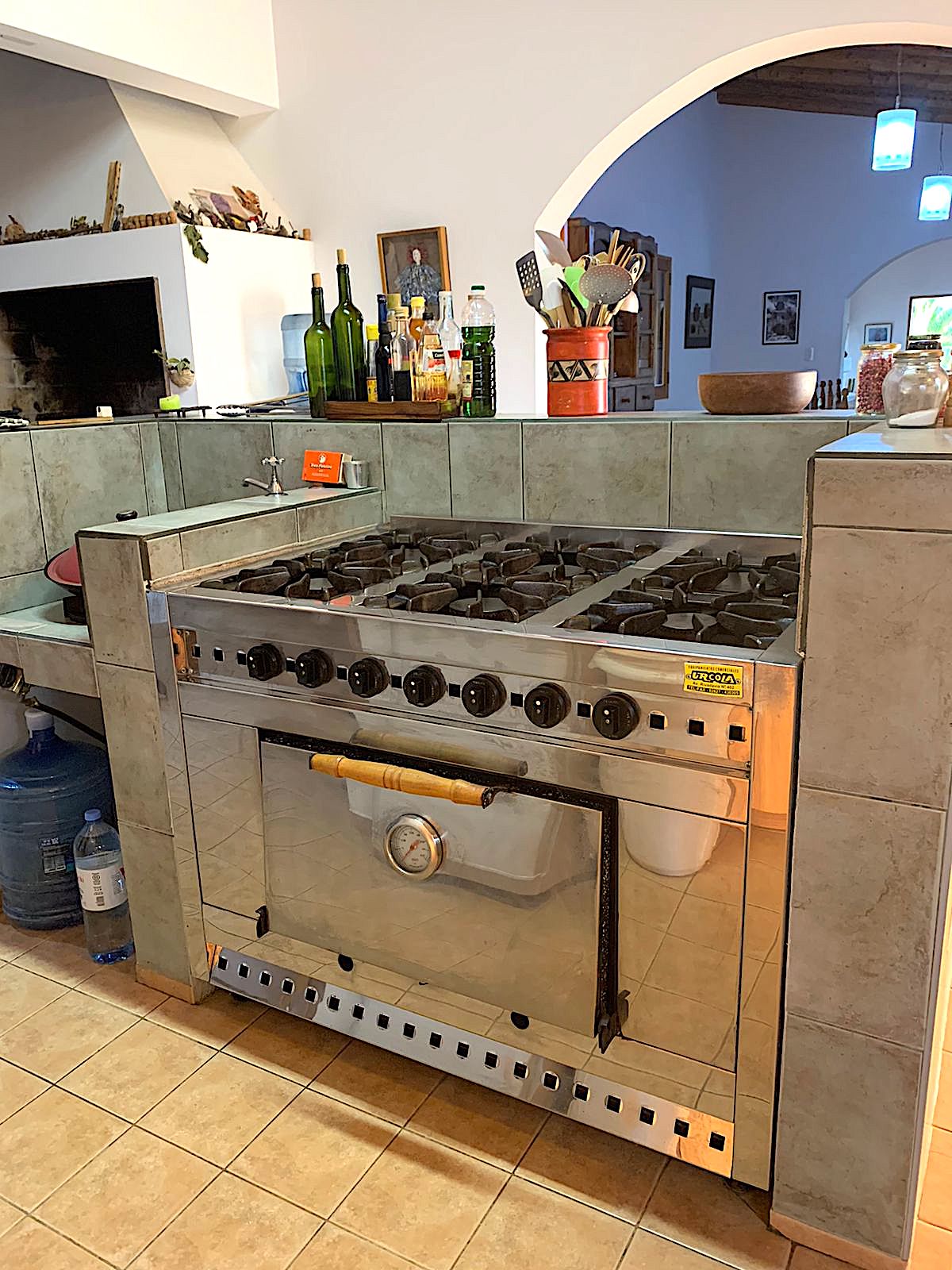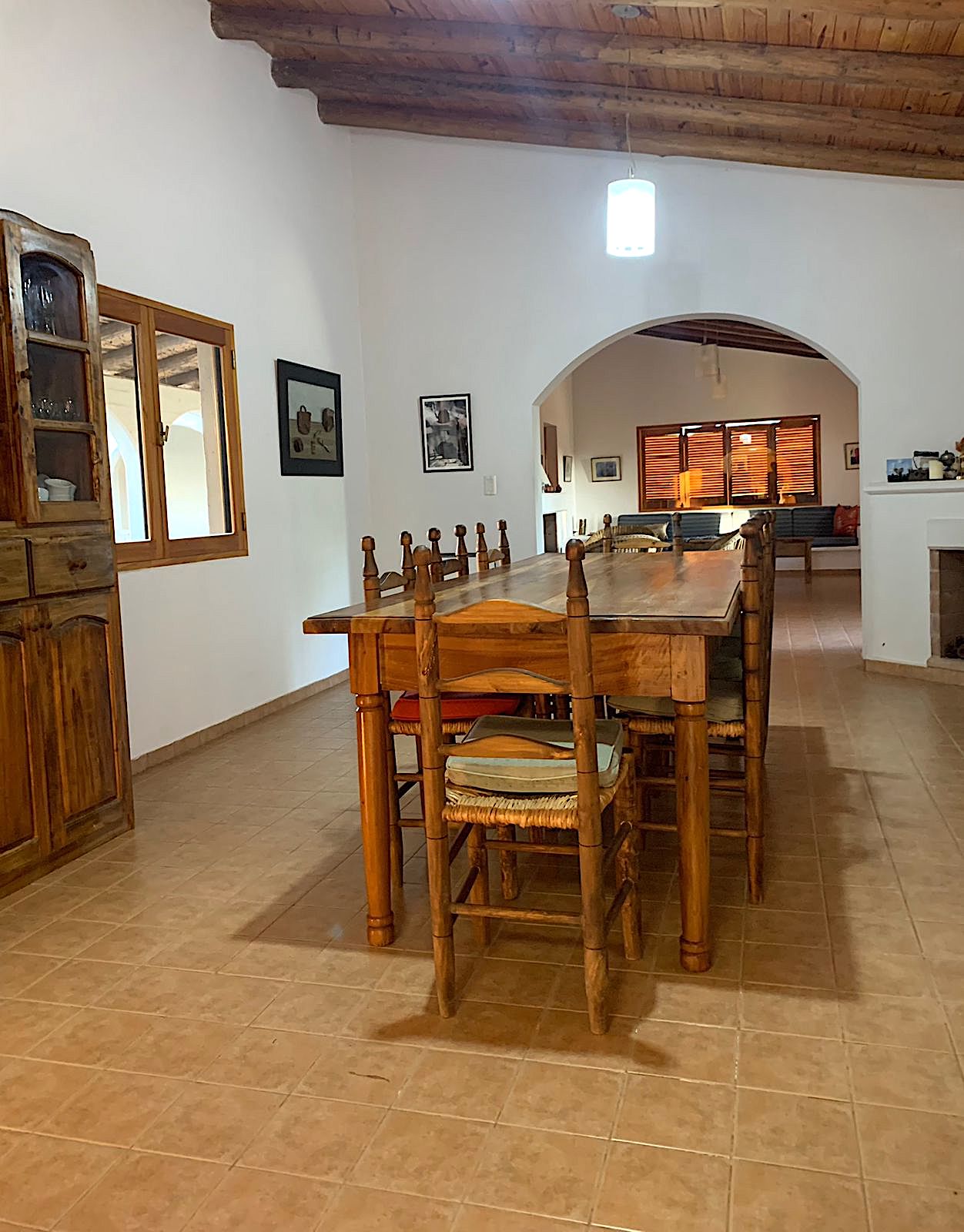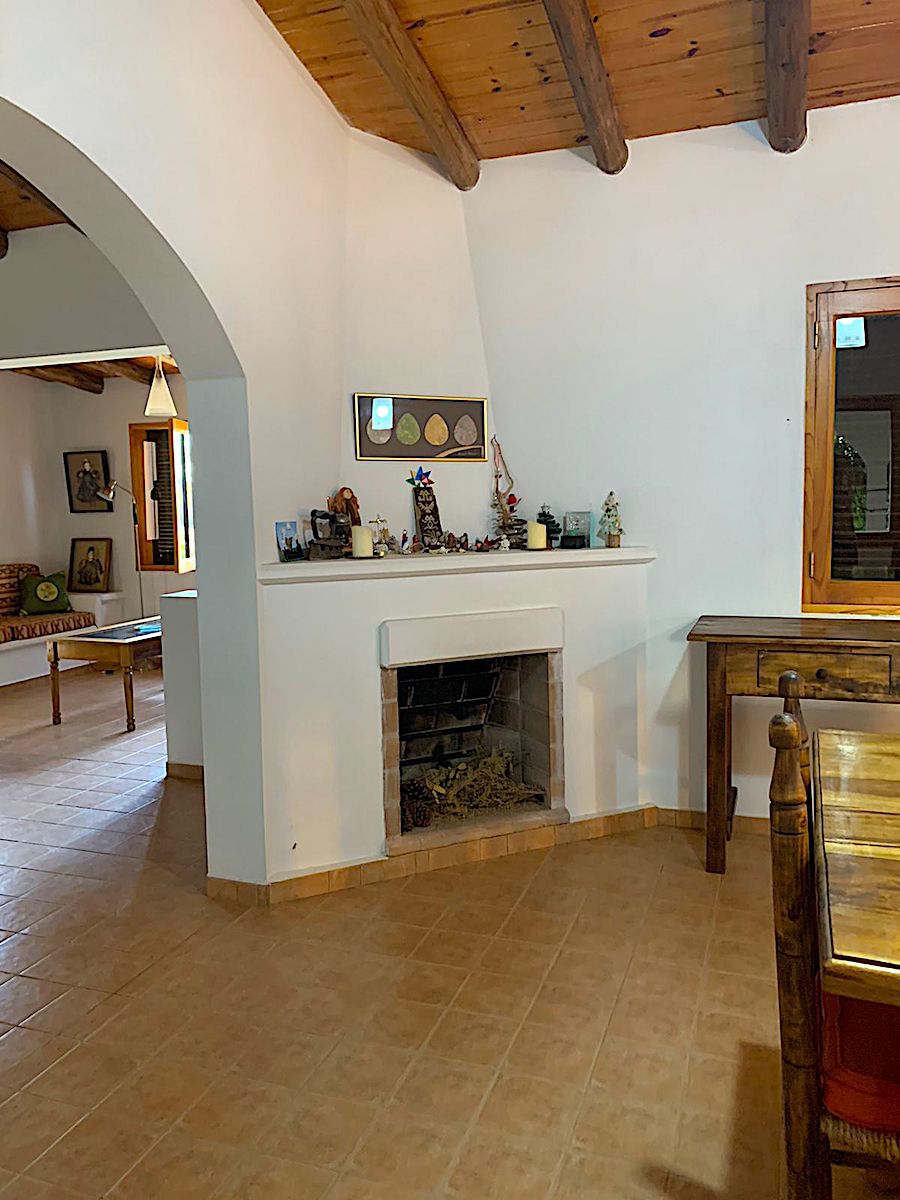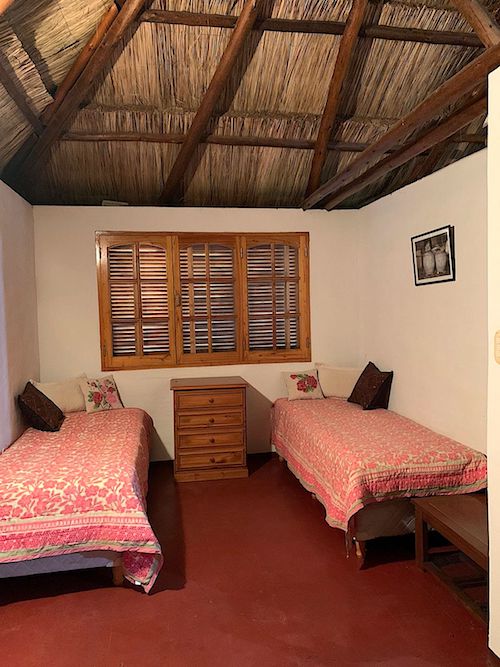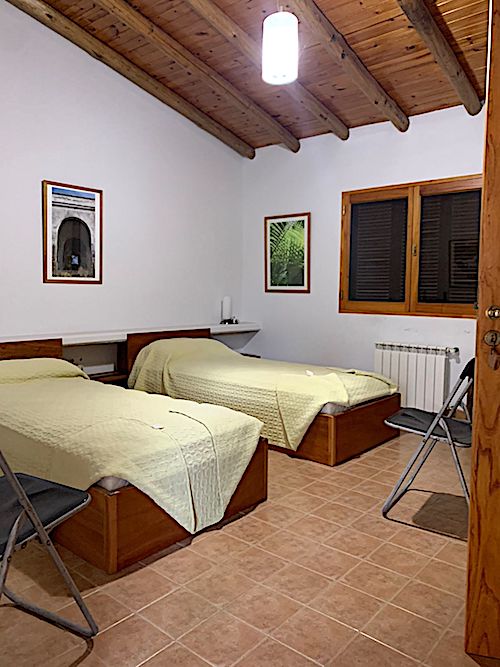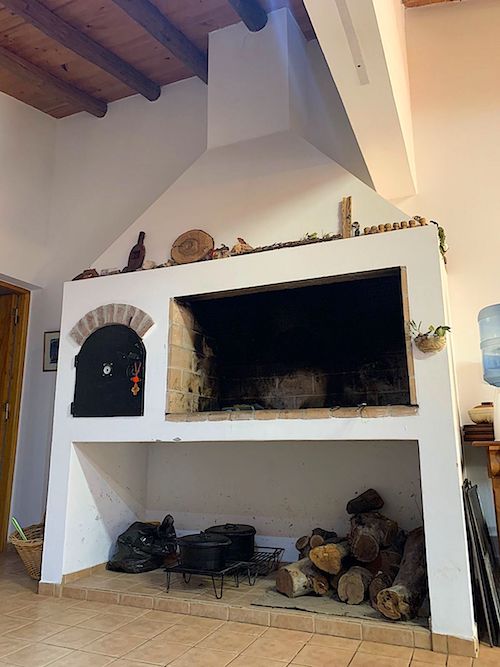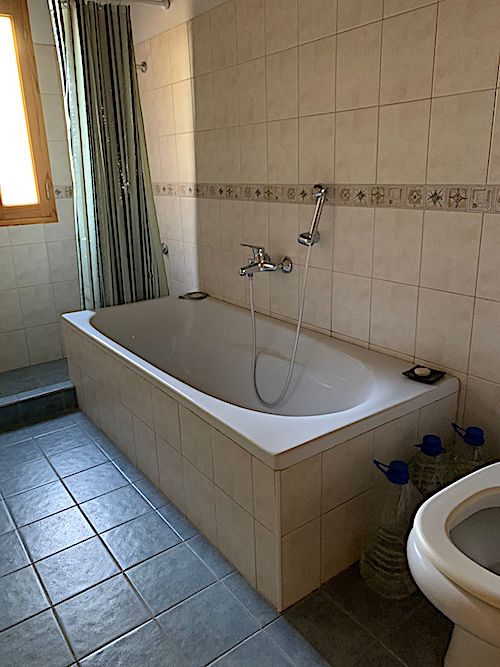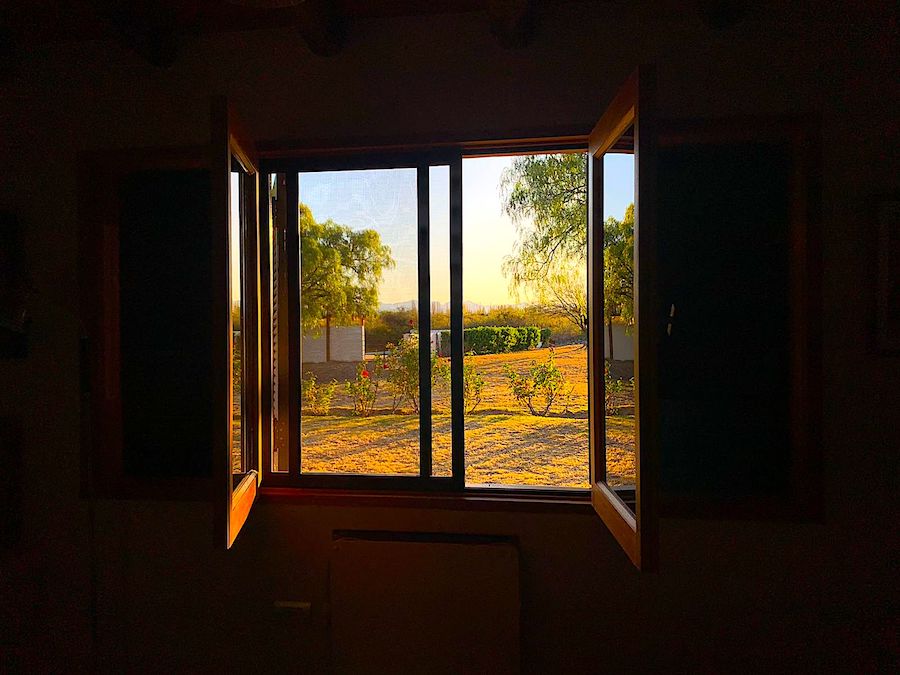 Outdoor Views
(Olive Grove & Grounds):