GOOD INCOME POTENTIAL!
25-Acre Plum Orchard with Vineyard,
House & Fruit-Drying Operation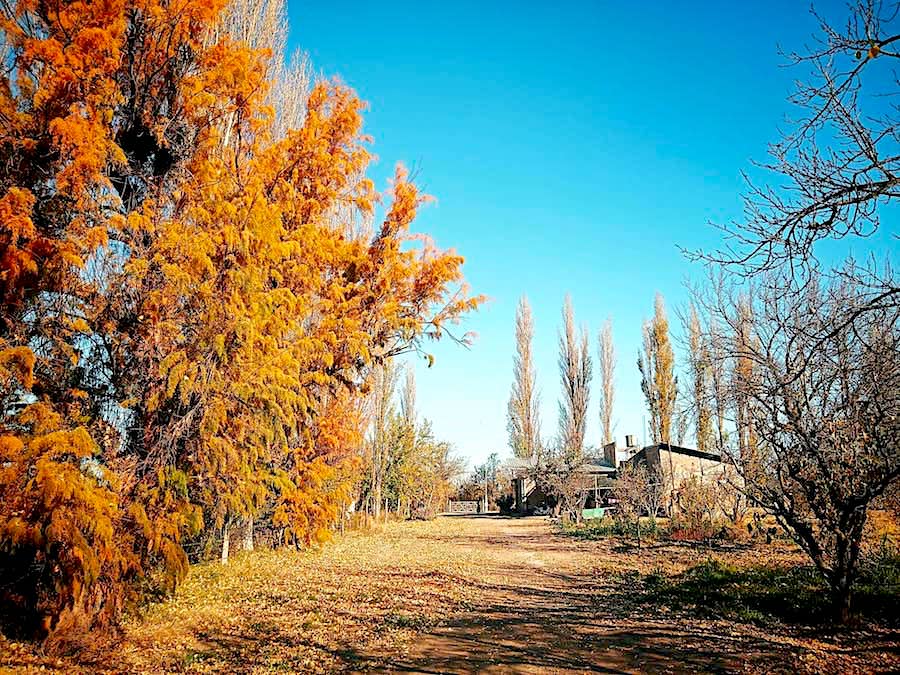 Good Location Near the Premium
Alfredo Roca Winery & Just
Minutes From Town!
Nice quiet area
---
This 25.9-acre farm (10.5 hectares) just
southeast of San Rafael has 22 acres of plums
(9 hectares) in full production, plus 3 acres
(1.2 hectares) of fine wine merlot grapes and
some apricots.
It also has a fruit-drying facility, with racks
for sun-drying as well as a wood-oven for oven-
drying and a facility for fruit-preservation.
The fruit-drying facility allows a way to
maximize profit since dried fruit can be sold
when market prices are best, while fresh fruit
competes with all other farms during the same
harvest weeks, which lowers prices.
The operation could also take in fruit from other
farms to increase profits, and even do sun-dried
tomatoes, for example.
The orchard can produce an average of 150,000
kilos per year, according to the administrator.
The property has a well-built brick home with
about 750 square feet which could be nicely
removated and increased in size at low cost.
The property has full water rights attached to
the deed plus city water and electric. There is
three-phase industrial electric at the property.
---
PHOTOS:
Home, Entrance & Outdoor Adobe Oven: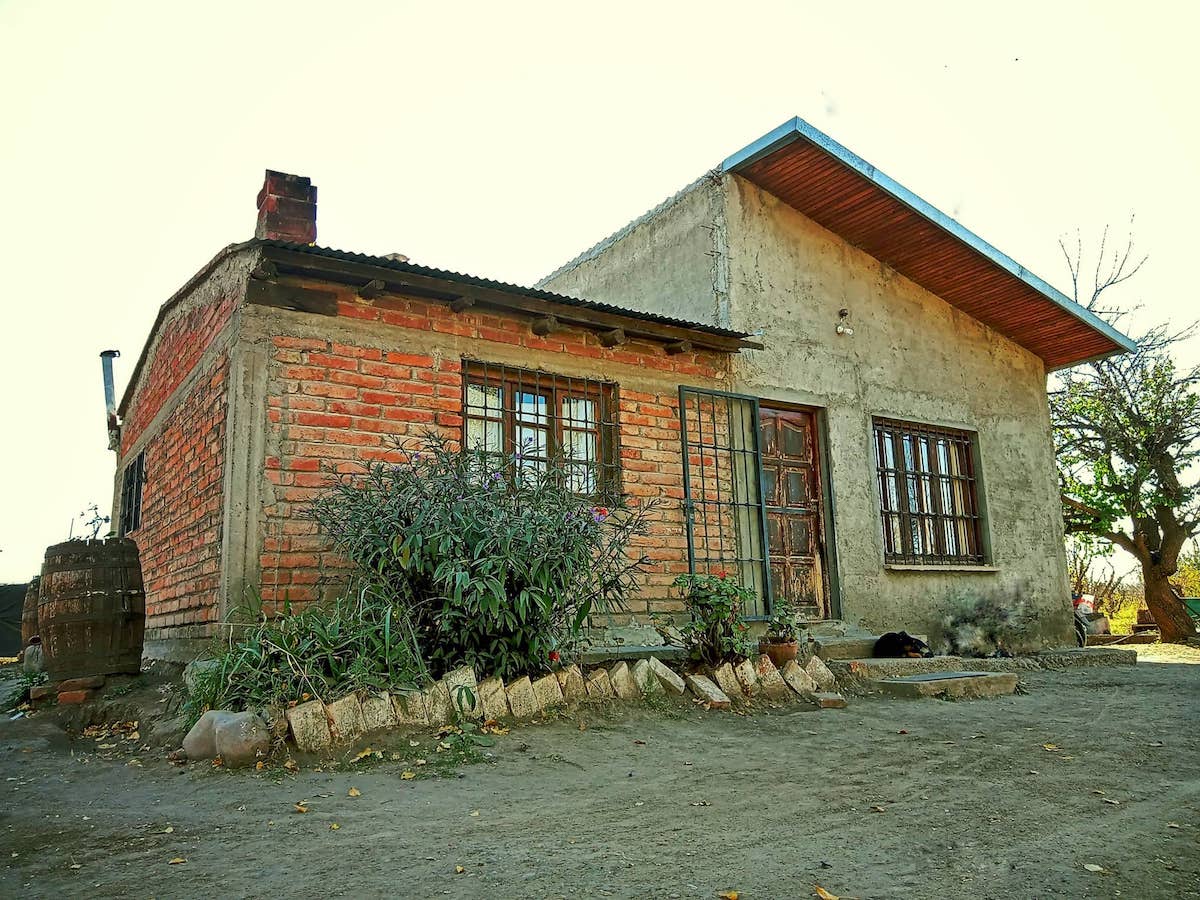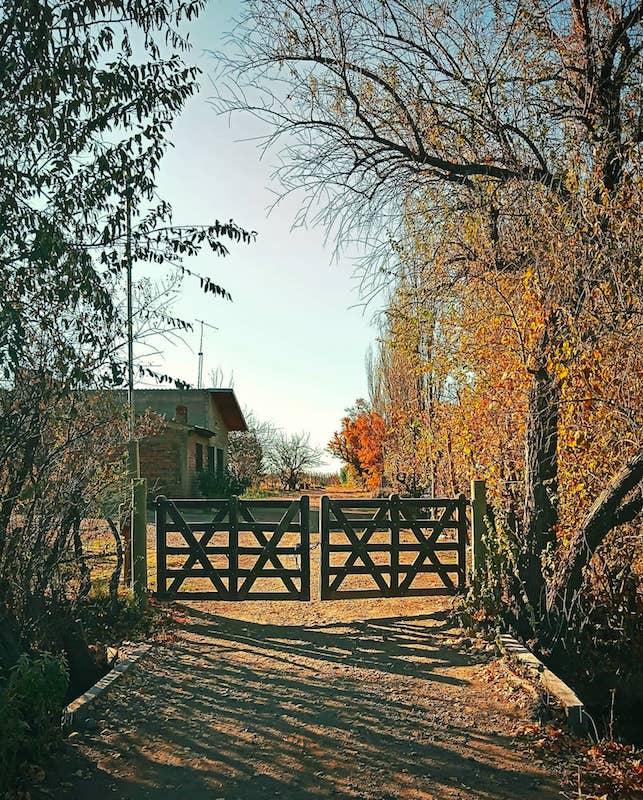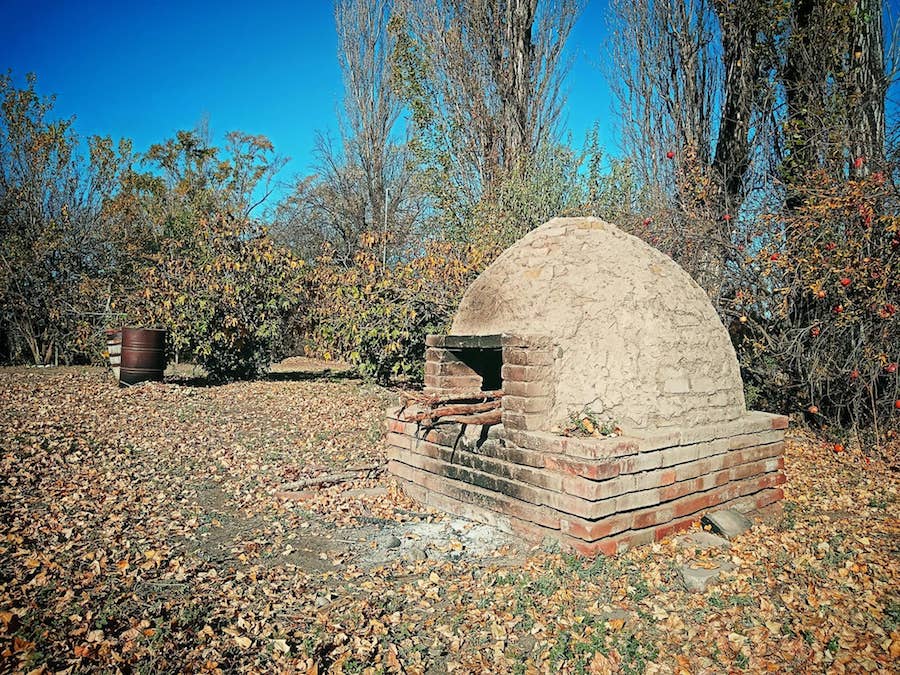 Orchard: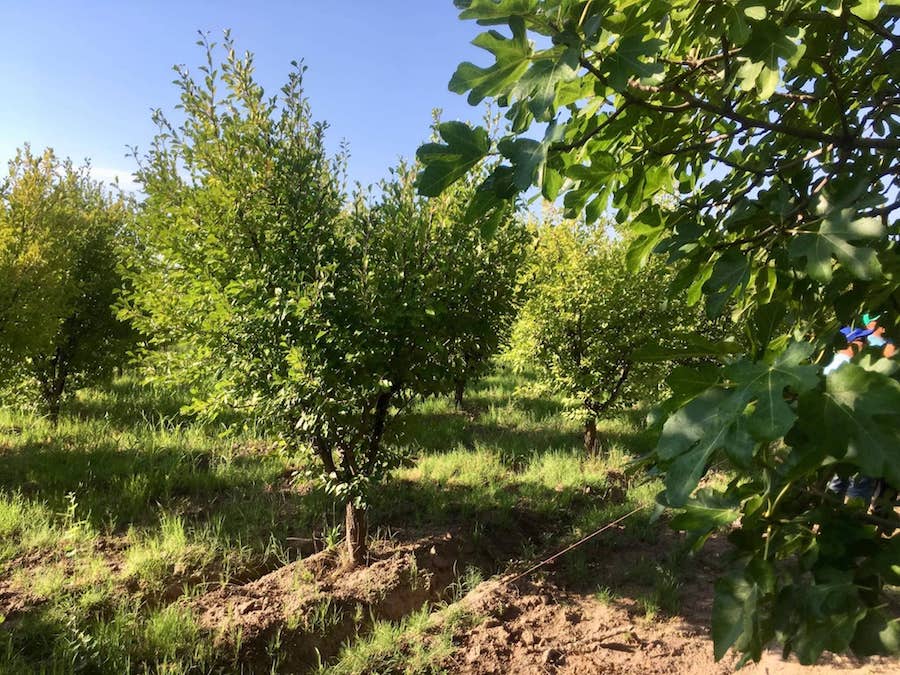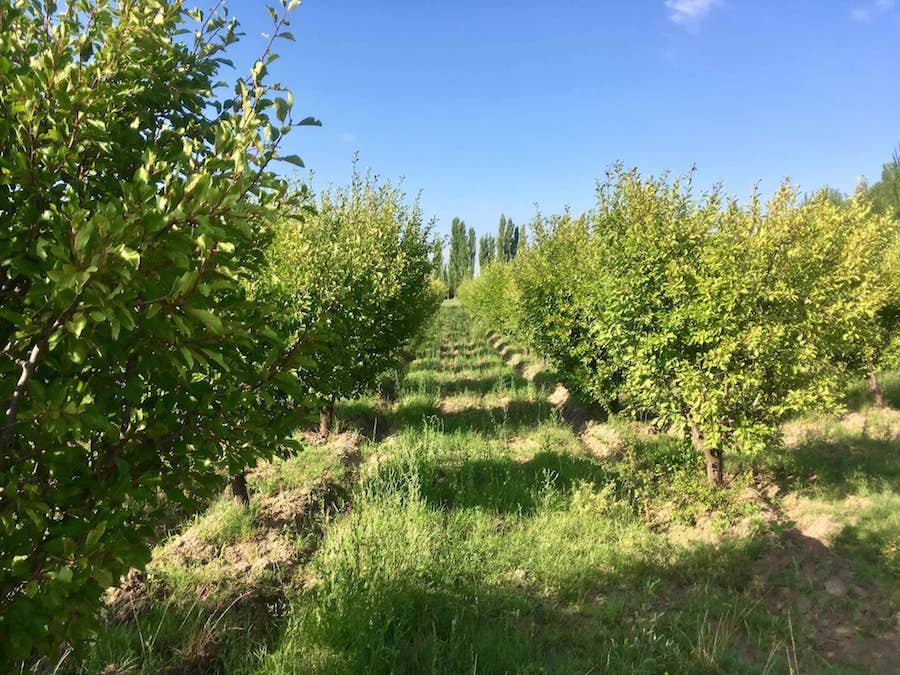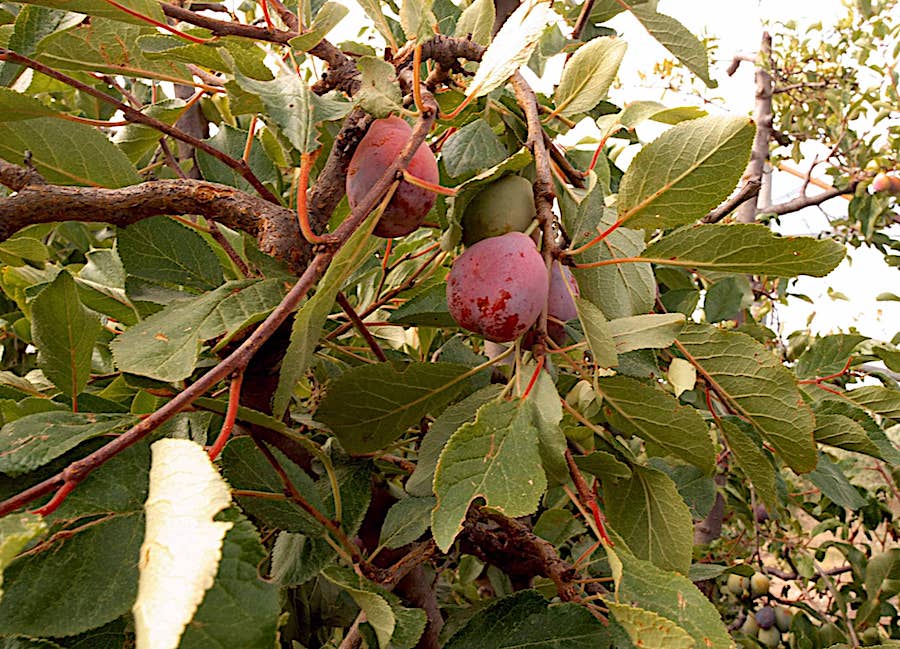 Plums & apricots in Fall/Winter: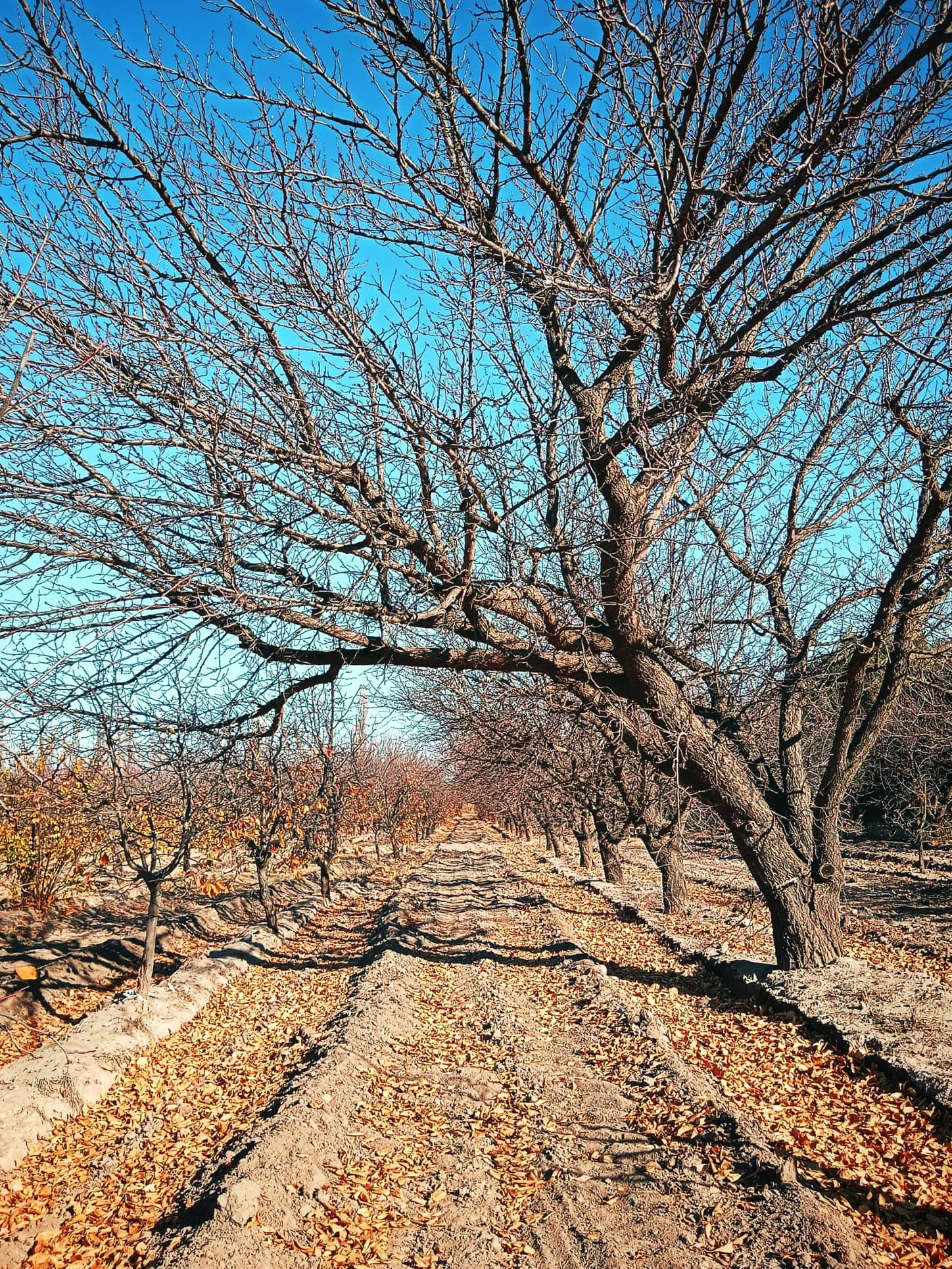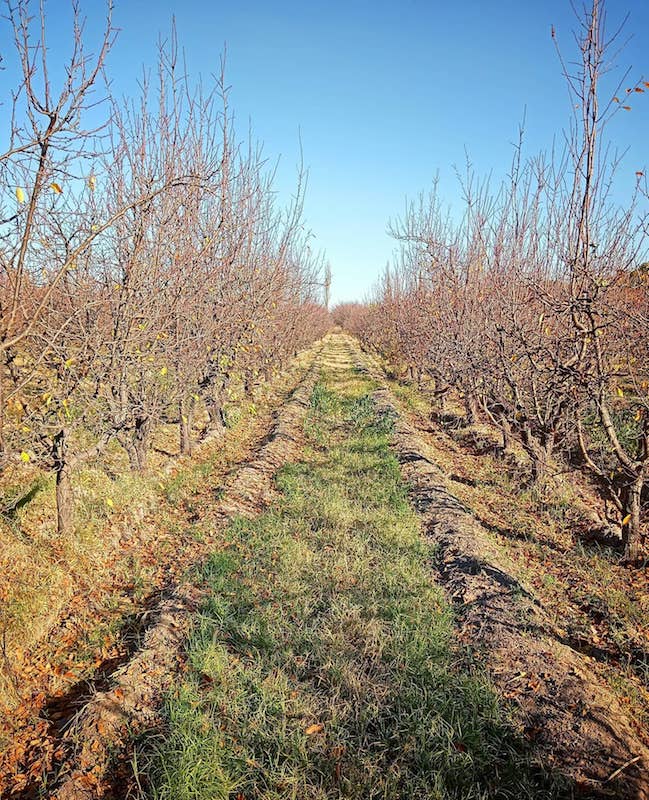 What you see here is the drying yard
where the racks are placed on the wire
to sun-dry the plums and apricots: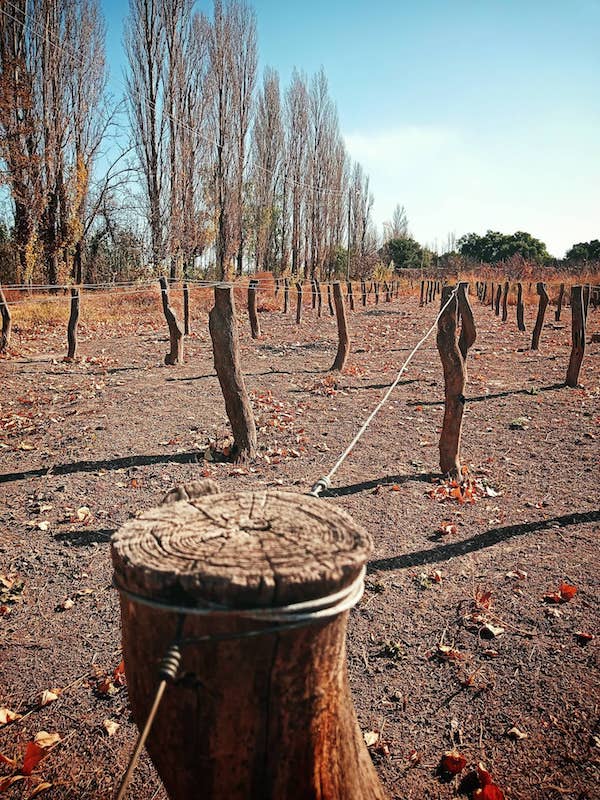 These photos show the wood-fired drying
house, the wooden drying racks and the
sulfur house for preserving fruit: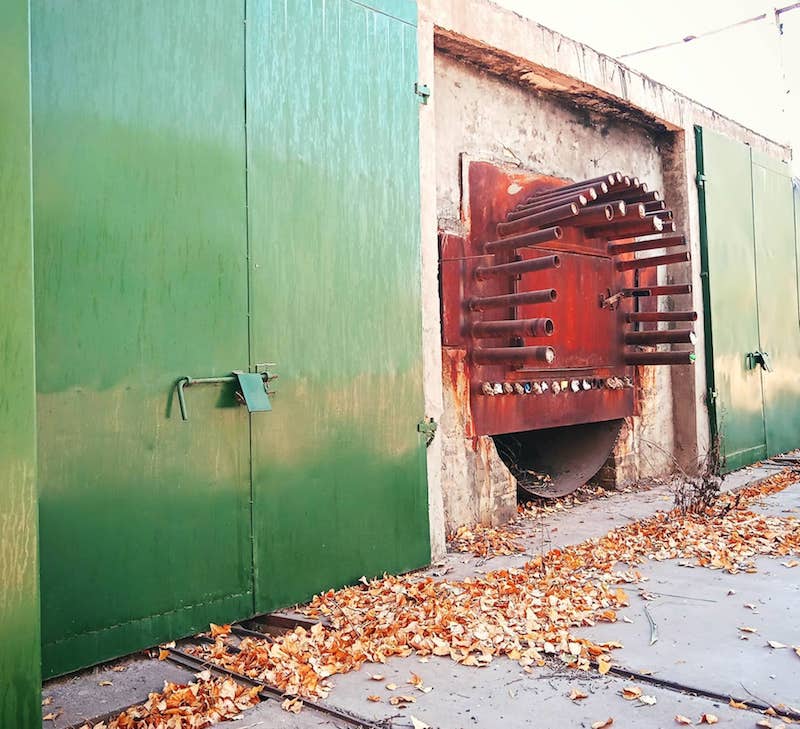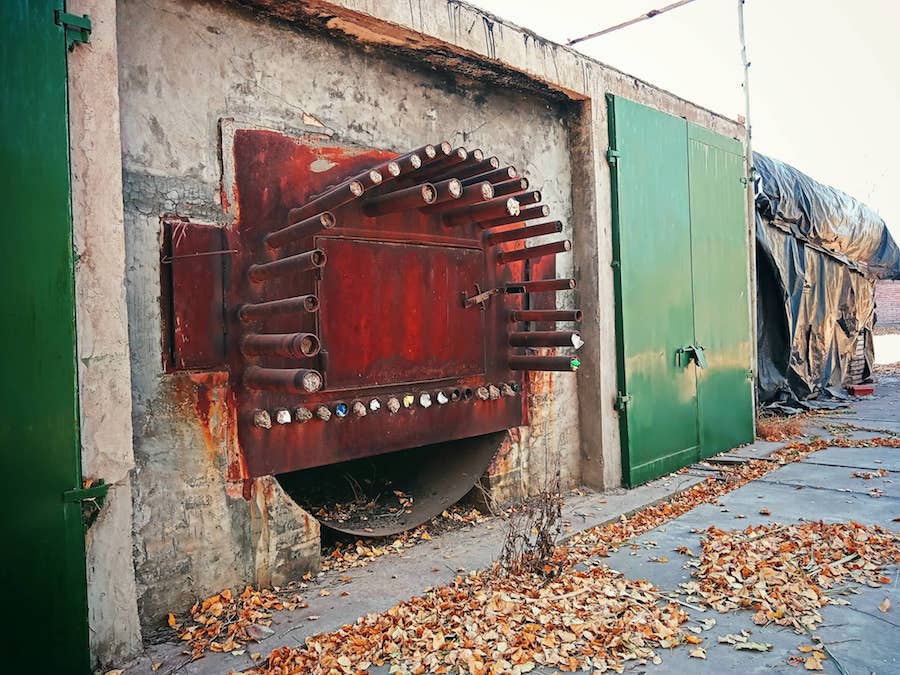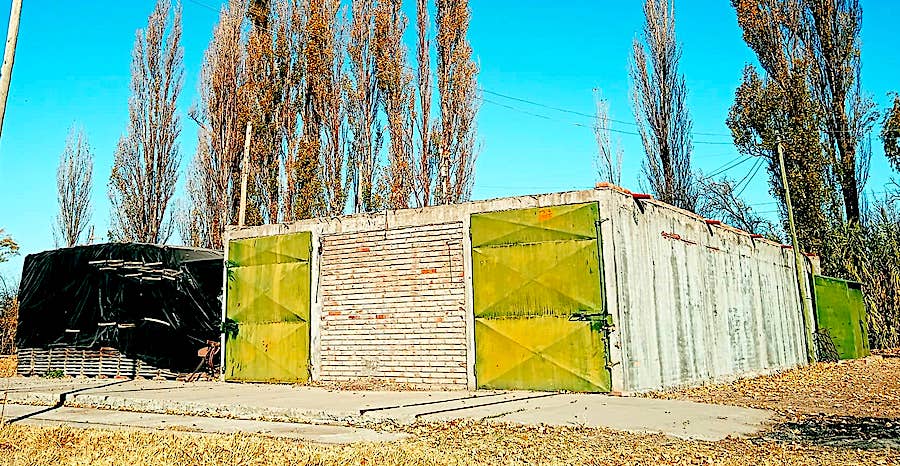 Worker Toilets: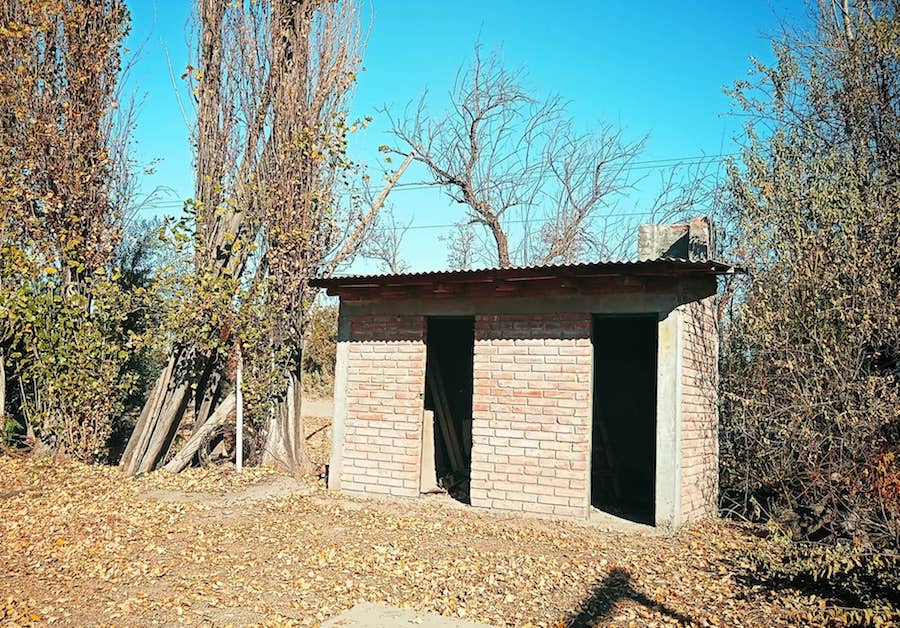 Irrigation Canals & Other Views:
(The irrigation canals were off for
cleaning when the photos were taken.)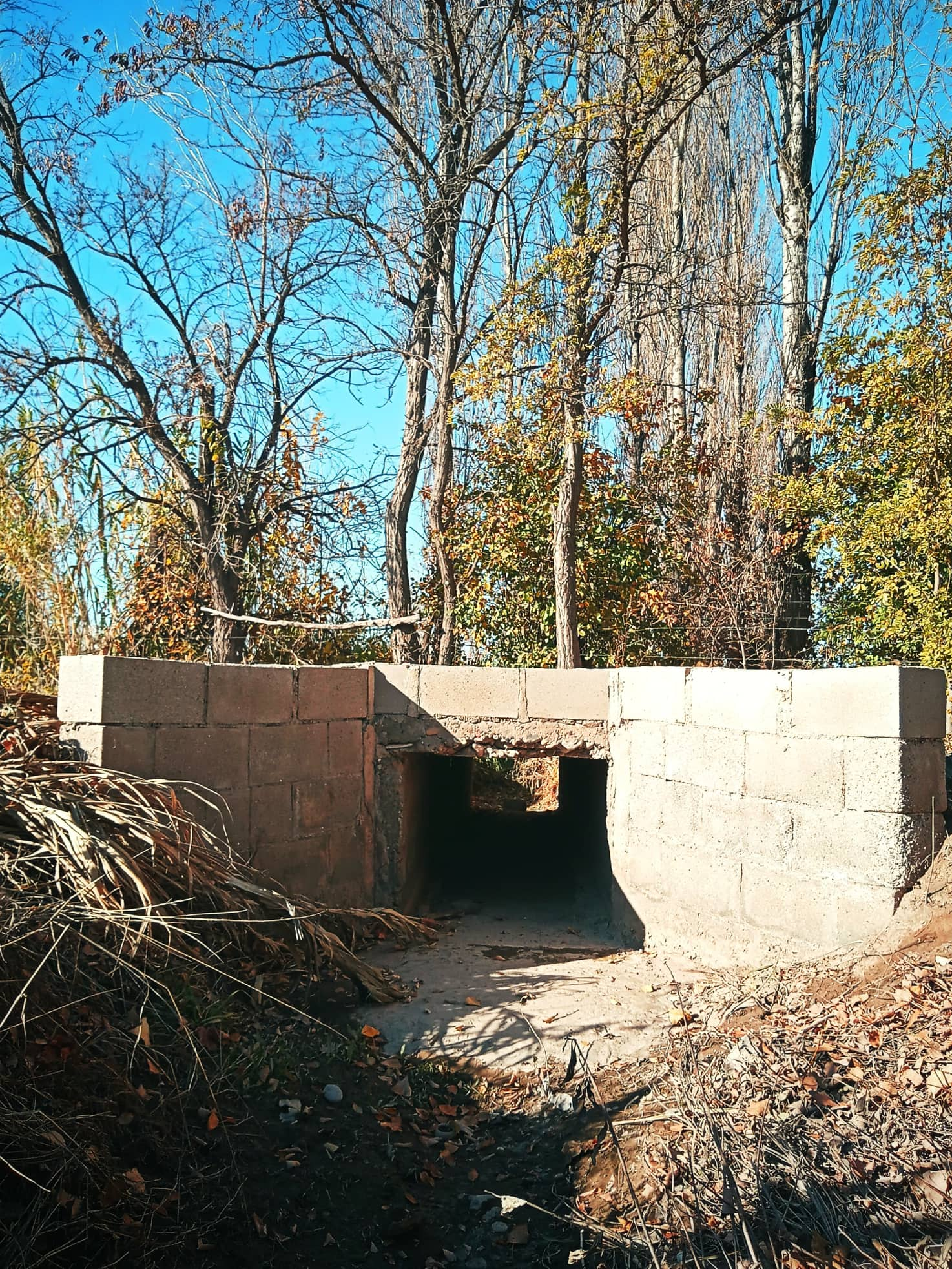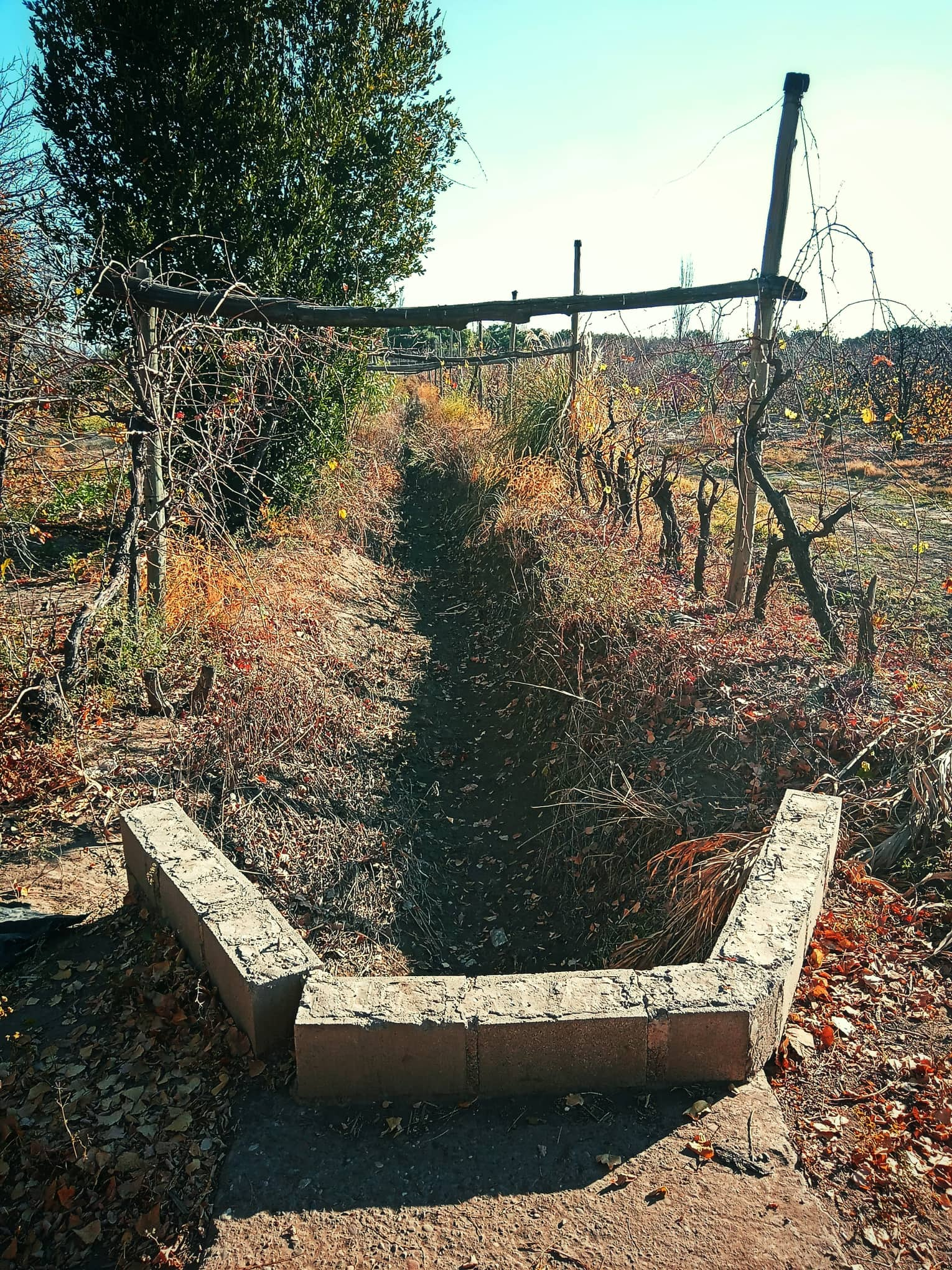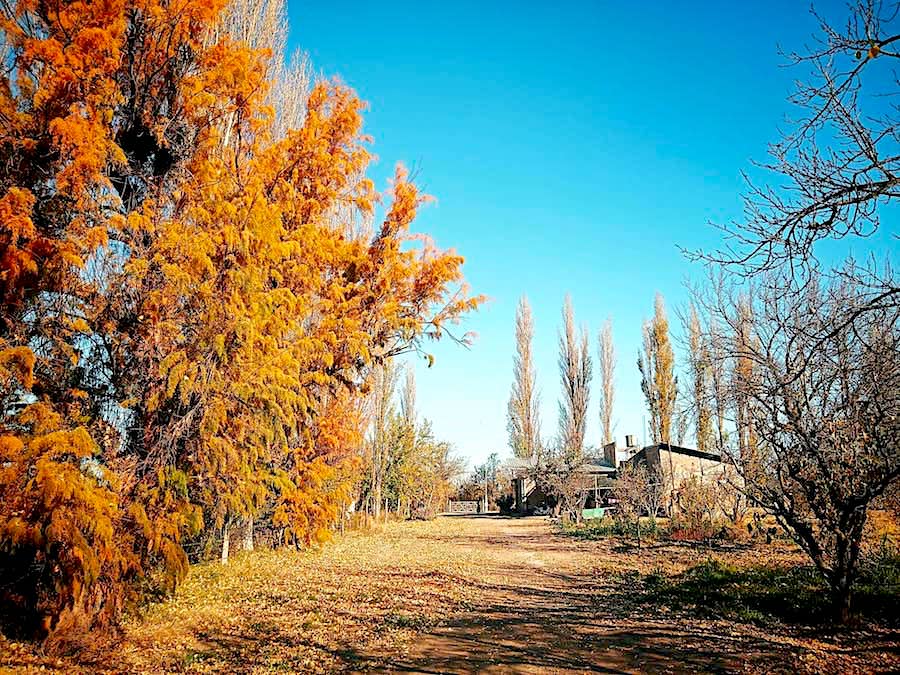 Survey of the finca: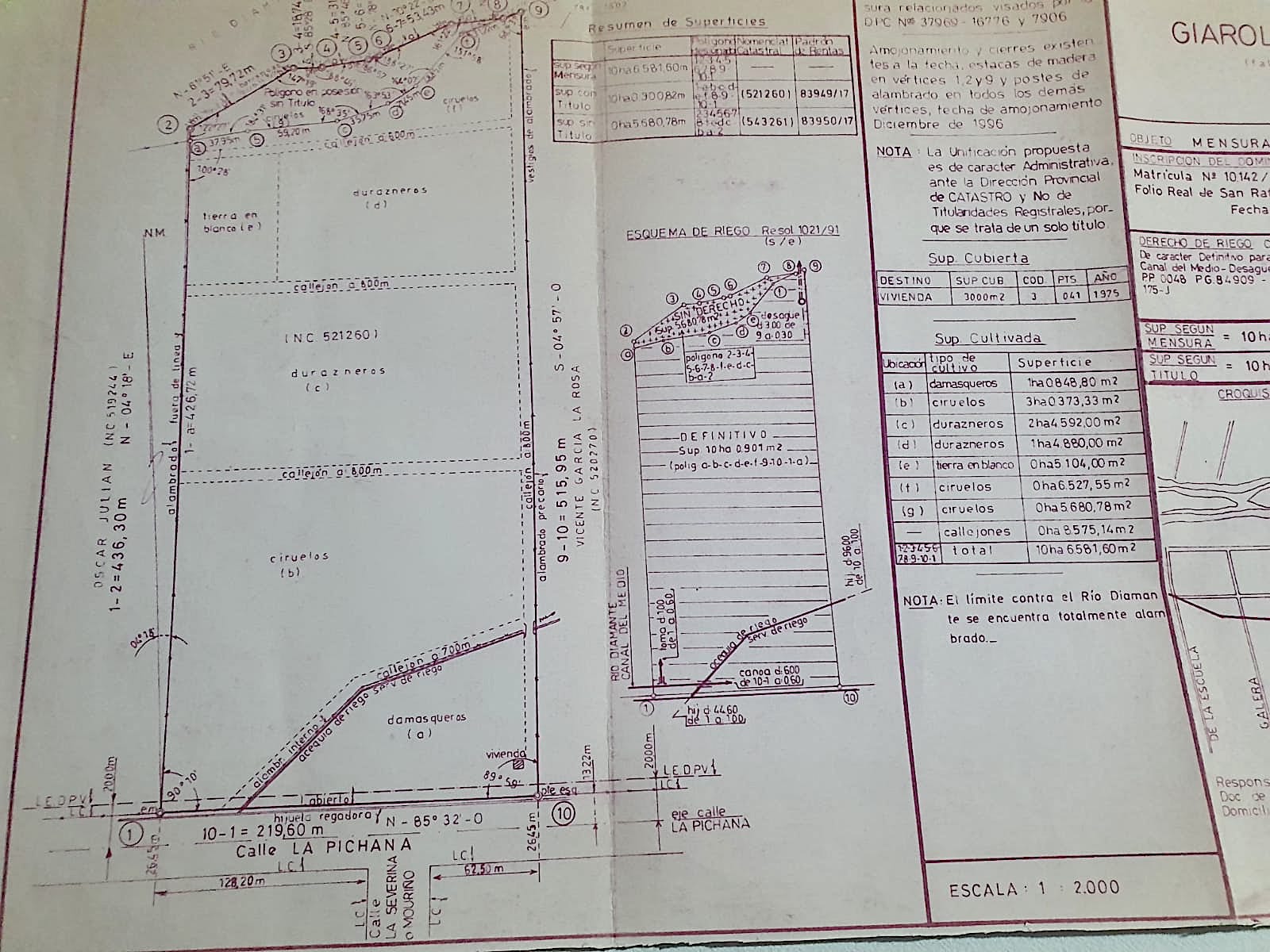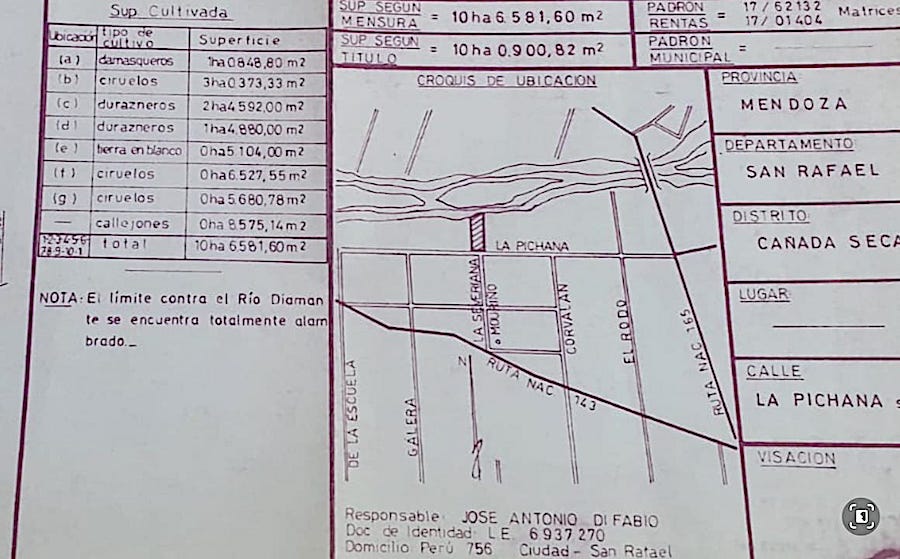 Satellite Photos of the Location