PRICE REDUCED!!
Well-Kept Vineyard with Great
Production plus Plums & Alfalfa
on 64 Acres: US$110,000
Grape Yields Averaging 185,000 Kilos
Per Year & Plum Totals at 40,000 Kilos
Make This a Great Opportunity!
Located 25 miles from San Rafael, Mendoza
---
BEAUTIFULLY-KEPT FAMILY FARM
(Note: Originally listed at US$135,000, this farm
has been reduced to a sales price of US$100,000)
This vineyard and orchard property has been family-run
and operated since the 1970s. The owner is looking to
retire, but lives down the road, so he's happy to help
advise a new owner so things get started out right.
The farm includes a brick worker's house totaling about
1,000 square feet with a zinc metal roof.
IRRIGATION
There are water rights attached to the deed for the full
26 hectares, and that water is delivered to the finca via
the canal network of irrigation water across the region
which is produced by snow melt from the Andes and
fed into a series of dikes and dams.
VINEYARD & FRUIT APPROXIMATIONS
There are 22 acres of grapes, 12 acres of alfalfa, 5 of
plums and about 25 acres of fallow land previously in
pasture that is leveled and ready to plant as follows:
-- 5 Acres of Bonarda grapes (a Class B fine wine
grape) under anti-hail netting, planted in espaldero-
style producing an average annual yield of about
35,000 kilos.
-- 5 Acres of Pinot Blanc (Chenin) grapes for white
wine or champagne under netting, planted espaldero-
style with an average annual yield of 30,000 kilos.
-- 7-Acre parral-style vineyard of mixed grapes
(Muscatel, Pedro Ximenez, Cereza and Criolla) for
common table wine, table grapes or raisins. This
vineyard sector produces an annual average of
80,000 kilos of these varietals.
-- 5-Acre vineyard of mixed grapes in espaldero style
(Muscatel and Pedro Ximenez) forwhite table wine or
rose wine with annual harvest averaging 40,000 kilos.
-- 5 Acres of D'Agen plums for drying as prunes with
an annual harvest of 40,000 kilos. These plums are not
fully in production yet, and should achieve totals of
50,000 kilos annually in the coming years.
-- 12 Acres of alfalfa in full production.
-- 25 Acres of land formerly in pasture that is leveled
and apt for most agriculture typical for the region.
---
PHOTOS:
Bonarda Vineyard: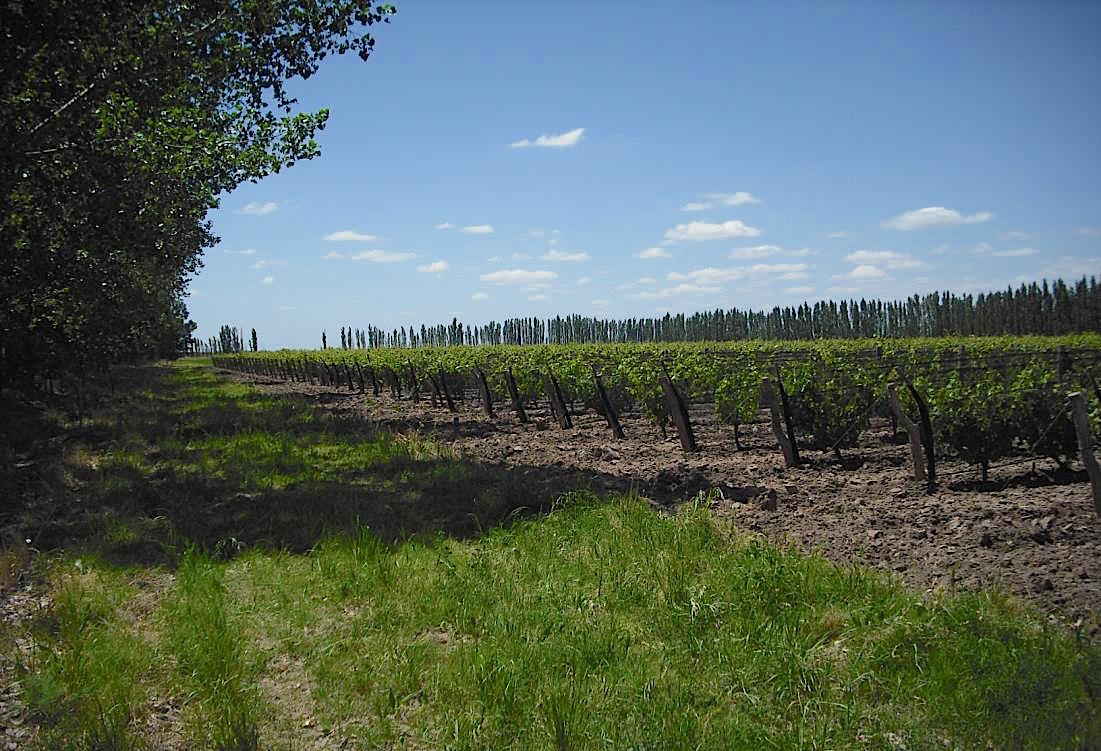 Chenin Vineyard:
Muscatel - Pedro Ximenez Vineyard: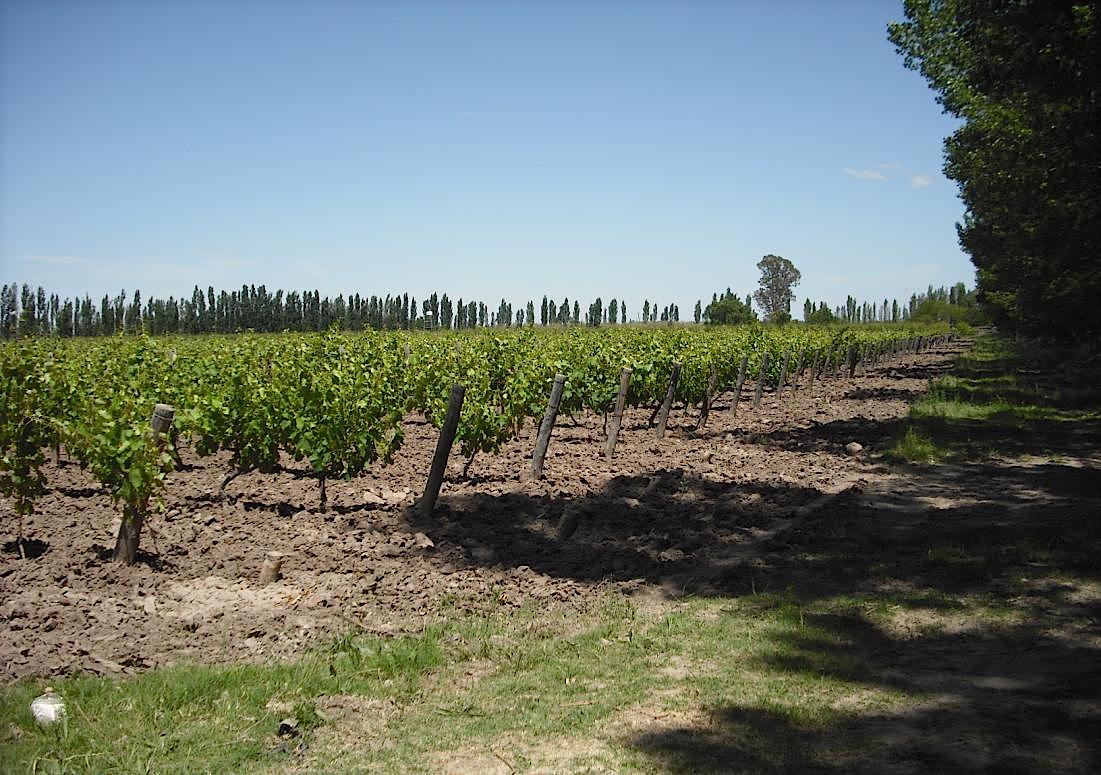 Parral Vineyard: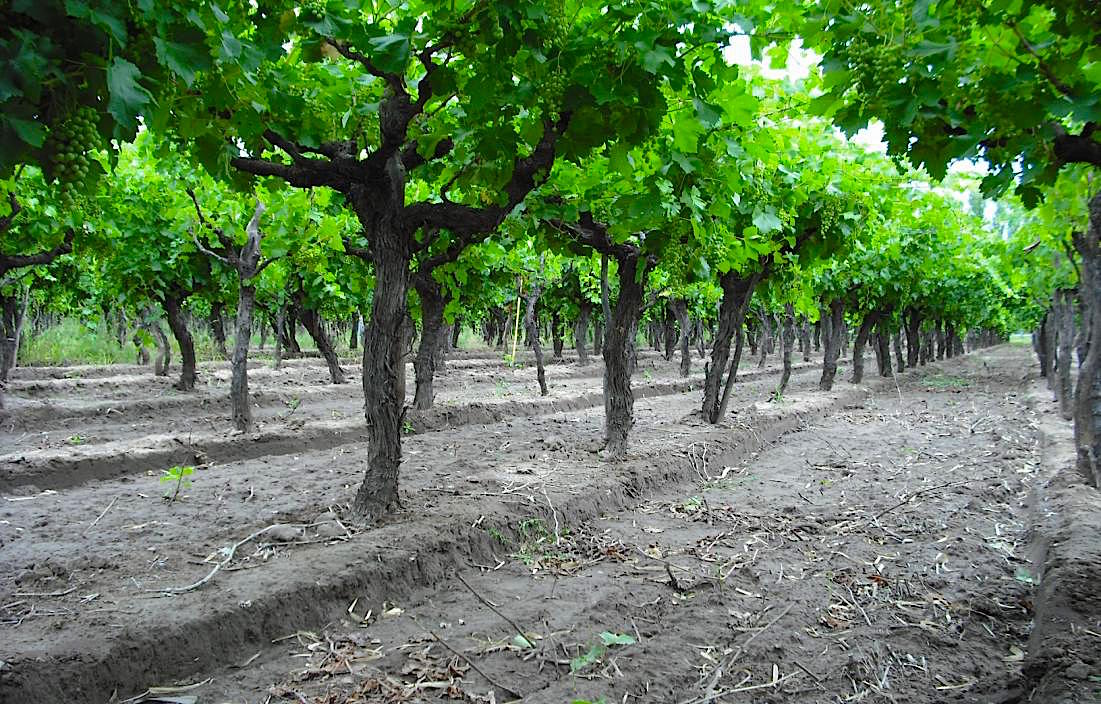 Plums: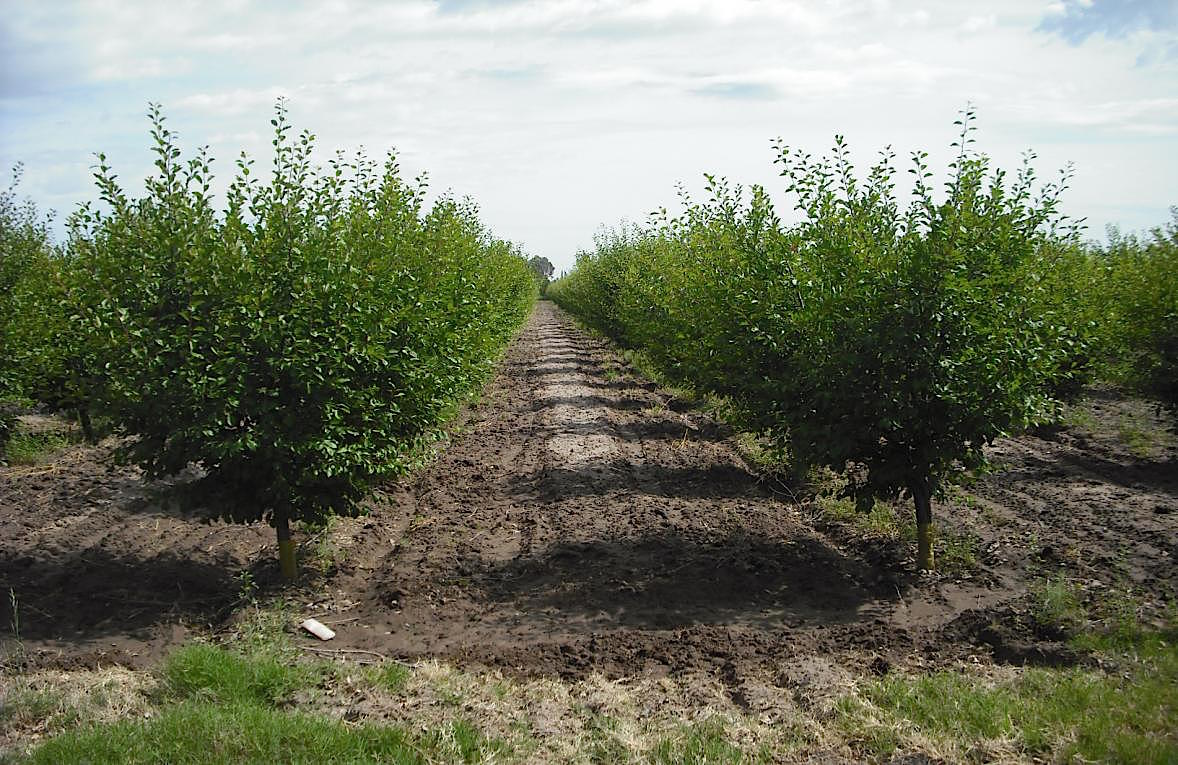 Alfalfa Fields: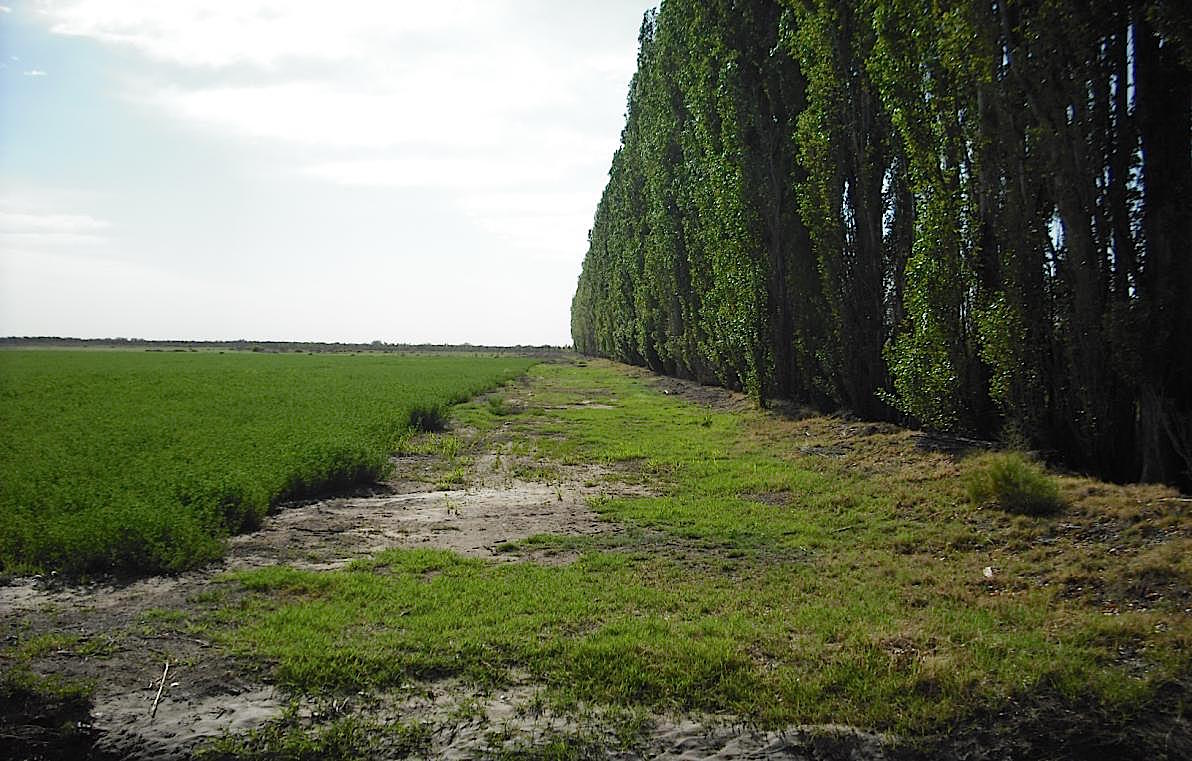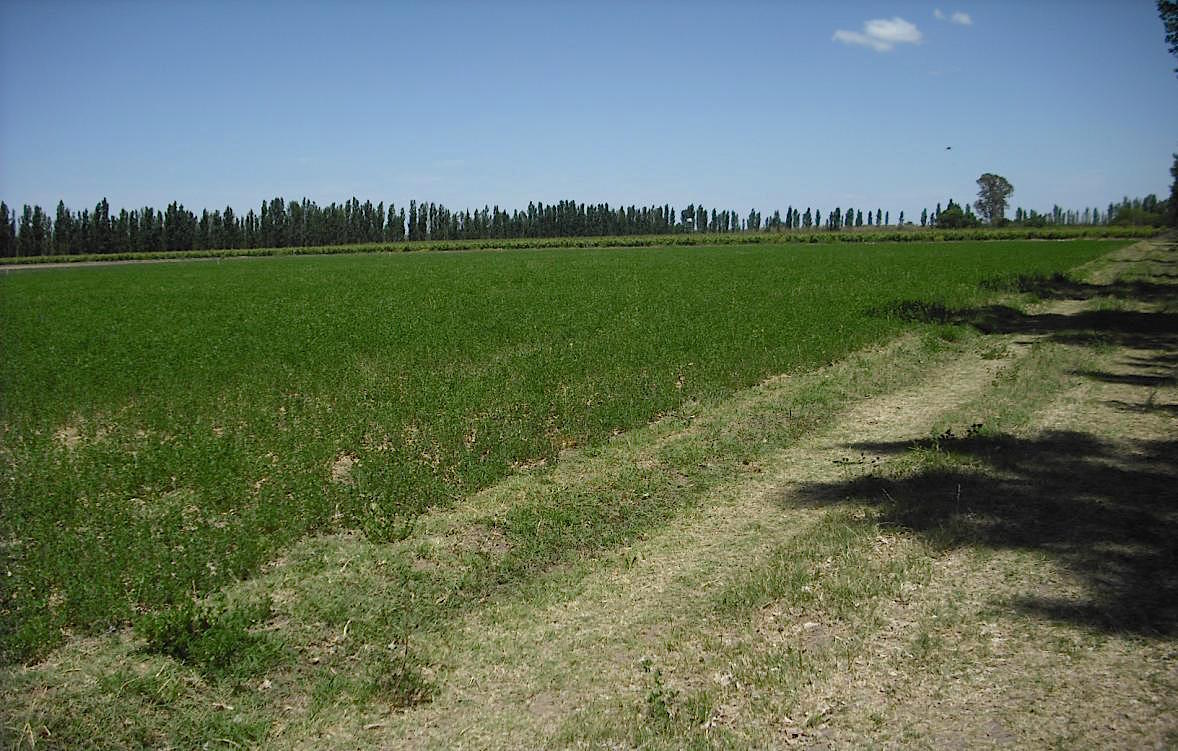 Worker's House: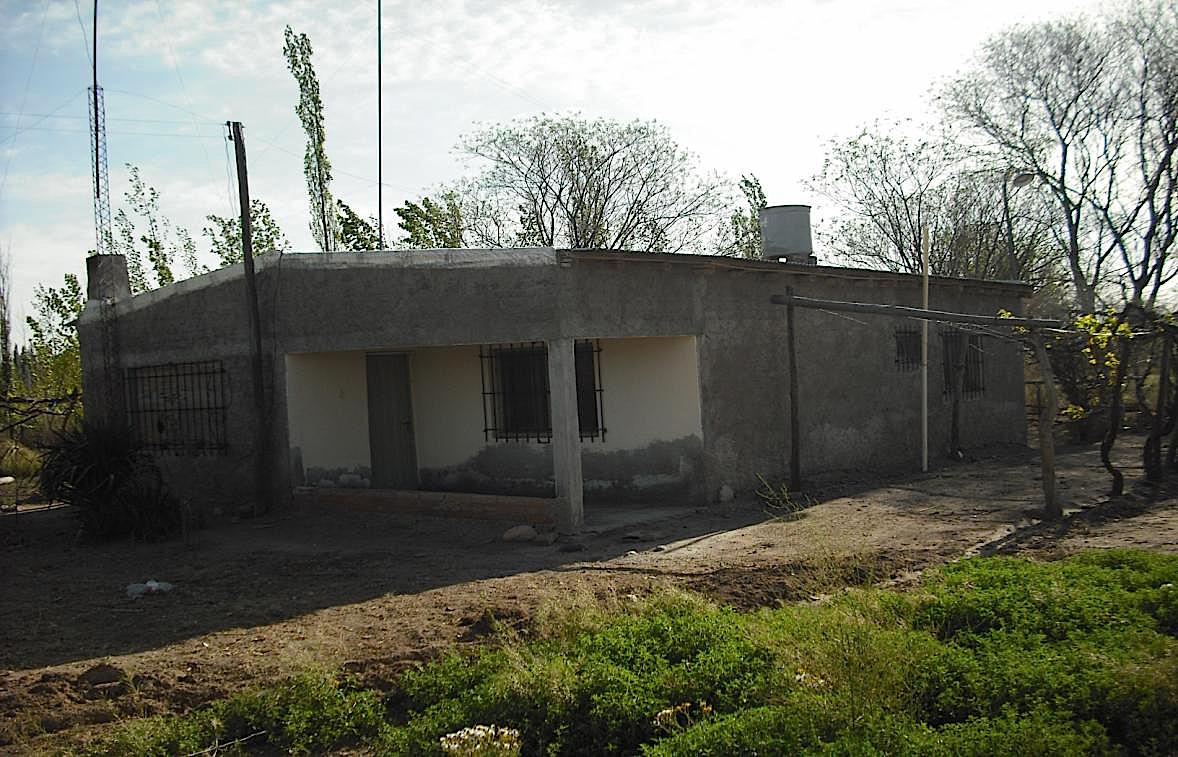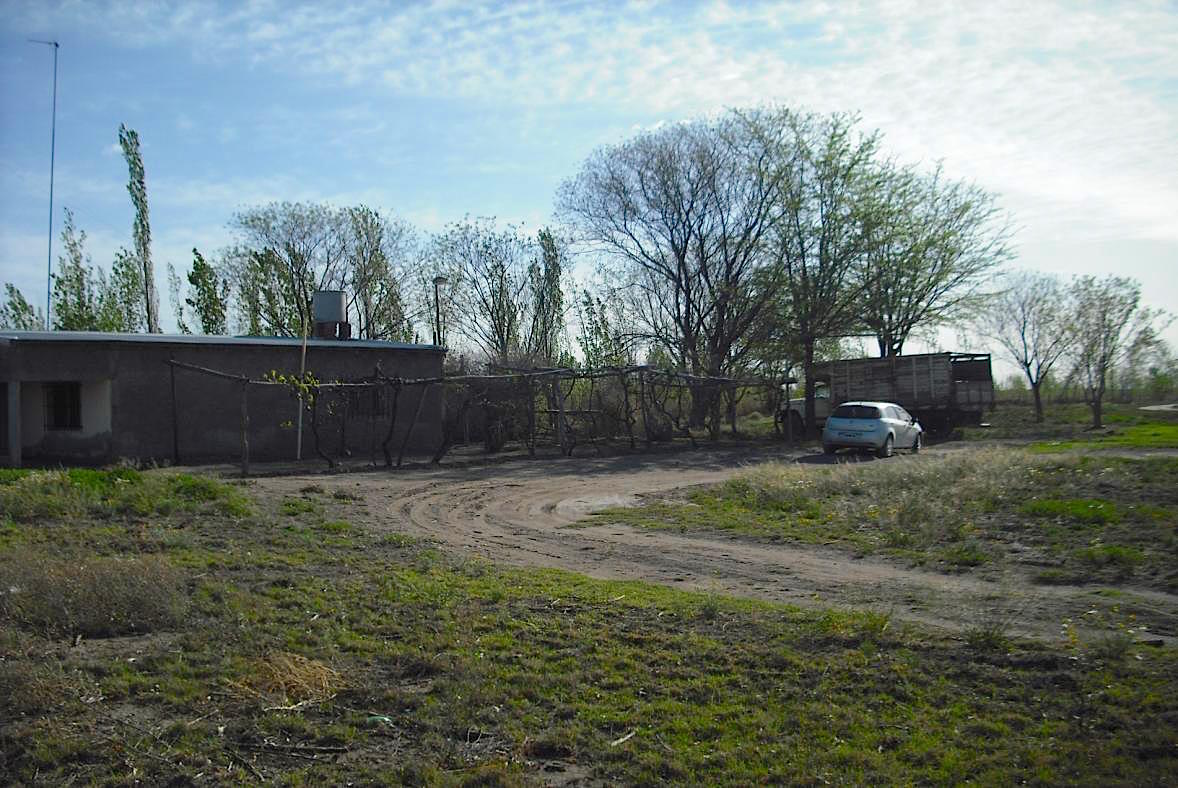 ADDITIONAL INFO
The owners add the following commentary:
"This property was acquired by our family
in the 1970s in its entirety (26 hectares) as
uncultivated virgin field. It was designed and
planted by its owners, who cleared and leveled
the ground and divided it into sectors to suit the
cultivation of vines and fruit trees.
"The farm was originally planted 50% with fruit,
such as peaches and pears, and 50% with vines.
Over the years the owners worked to maintain
quality and yields and devoted more of the
acreage to growing grapes. Currently more
than half of the cultivated area are represented
by young plants in full stage of production.
"The farm is located in the province of Mendoza,
San Rafael, district of Monte Coman, in Colonia
Gelman, near National Route Nš146. This area is
characterized by large temperature ranges, with
warm days and cool nights, and offers an excellent
climate for grapes with great concentration and
determination of tannins, resulting in very good
conditions for wine-making. The winters are cold
with heavy frost, and sometimes snow
precipitation is observed.
"Colonia Gelman is bordered by the two rivers
known as the Rio Diamante and the Rio Atuel.
The canal irrigation water for this farm is
taken from the Rio Atuel."