---
(This Property Has Sold)
---
34-Acre Finca with 2 Houses,
Vineyard and Fruit Trees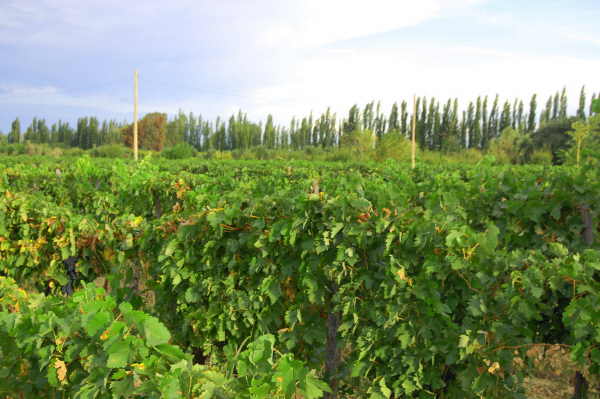 6 Acres of Vineyard plus Plum Trees
Apricots and Olives: US$55,000
30 Minutes from San Rafael, Mendoza
---
This finca, located in La Llave Sur just outside the little village of La Llave and near San Rafael, has about 6 acres of vineyard -- including Tempranillo fine wine grapes, and mixed varietals including Muscatel rosada. There are about 100 mature plum trees, 12 olive trees, a couple dozen apricot trees, some quince trees, and about 150-plus new plum trees were planted this year.
There are two homes and a barn on the property -- both worker's home, however the previous owner's father lived in one of the homes and it could be updated with minor renovations to serve as an owner's house. There is electric and city water at the road, although the city water is not currently connected. The barn is a brick structure with metal roof, water and electric installed. It previously had a small apartment in it, and could also be used as a workshop or studio.
There is also a caretaker present on the property, who is willing to continue working the vineyard and orchard on a part-time basis since full-time staffing is not needed at current production levels. Also, a local farm administrator is able to run the farm for an absentee owner at a cost of about US$120 per month.
Grape production should be about 40,000 to 50,000 kilos per year. And here are water irrigation rights sufficient for further planting of orchard, vineyard, etc. Five trucks loads of organic fertlizer were spread this year in the vineyard and orchard area. The vineyard has been very well cared for under the management of a local administrator. He also marshalled the project plant the new plums, and more vines where there were gaps in the vineyard.
There is also fallow land, ready for planting, that was planted last year in annual vegetables. It would be best suited for about more vineyard or orchard (plums, peaches, olives, etc.). This finca is underpotentialized, and has great opportunity for increased production. Current production is a great start, and should pay expenses while further planting or vineyard/orchard installation is done.
NOTE: Photos below were taken at the end of autumn, after harvest, when leaves were beginning to fall.
---
Vineyard Views: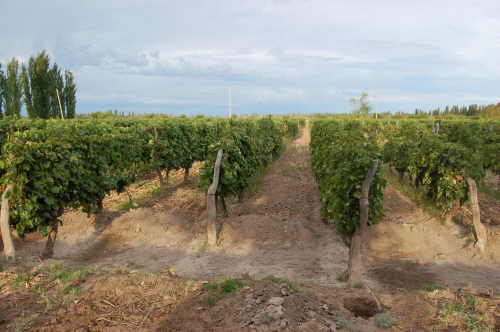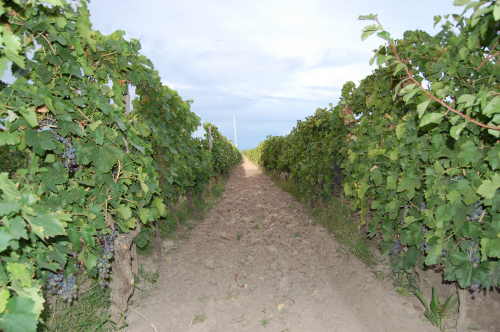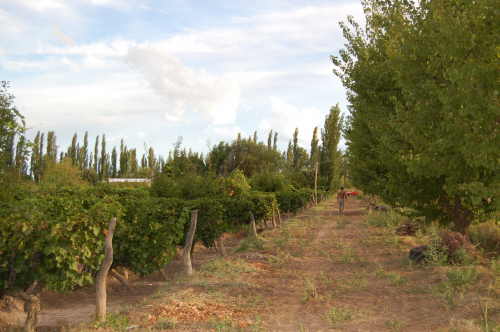 Grapes & Olives from 2007 Harvest Season: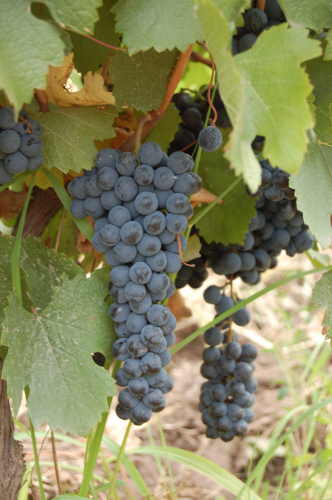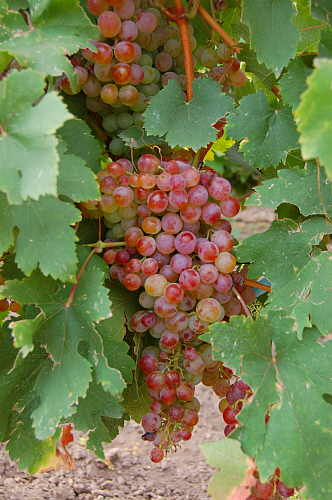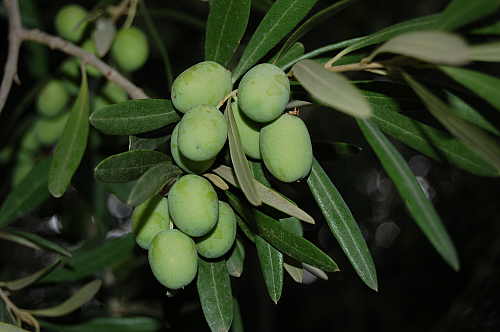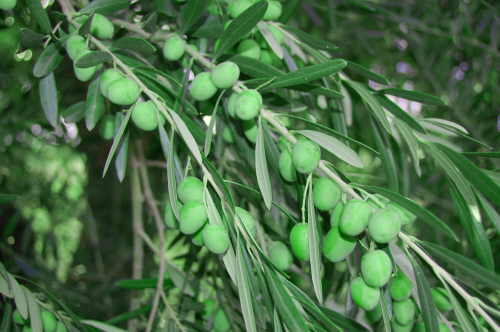 Entrance and Road Views: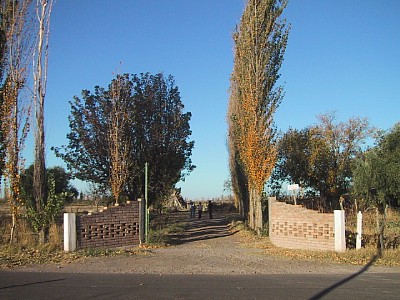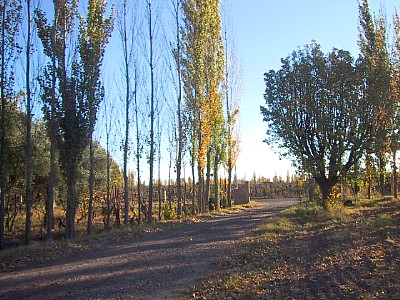 Photos of the lane along front of property: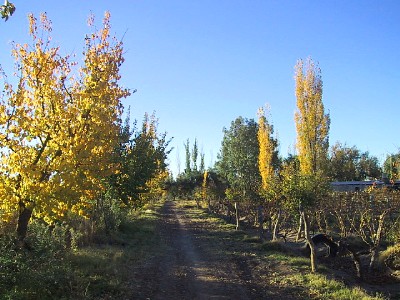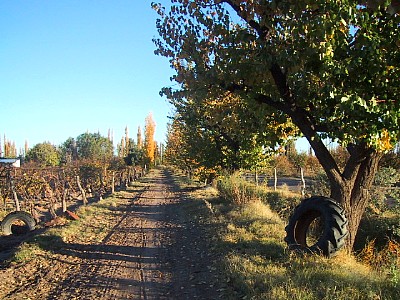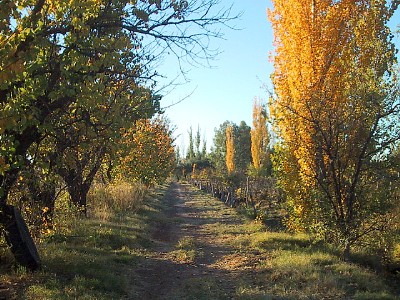 Photos of 2 houses and garage and barn: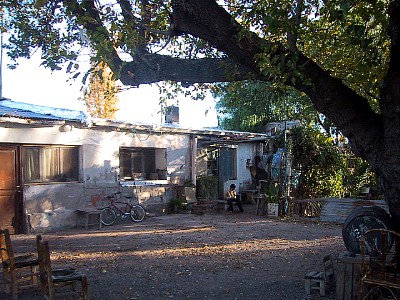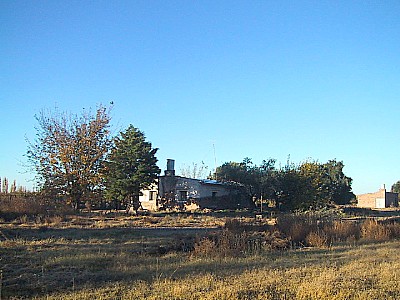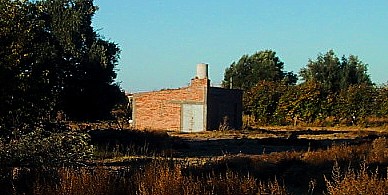 Fallow Land Views (for future planting):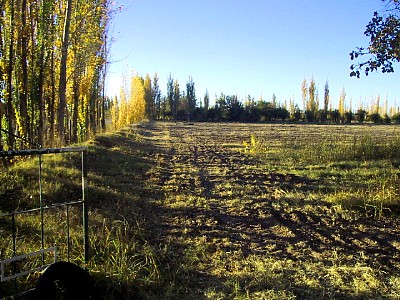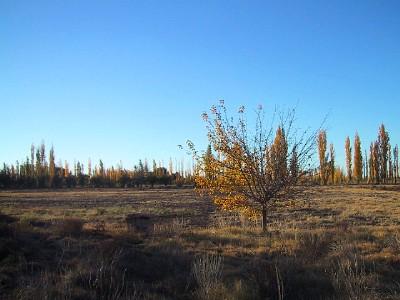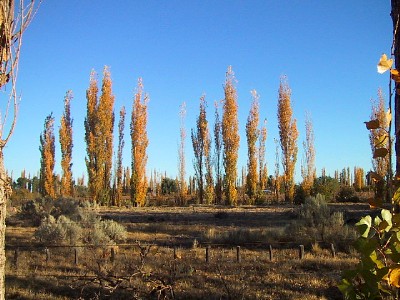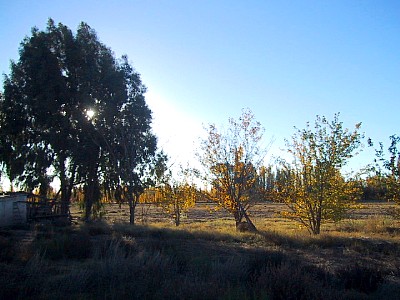 Olives before harvest: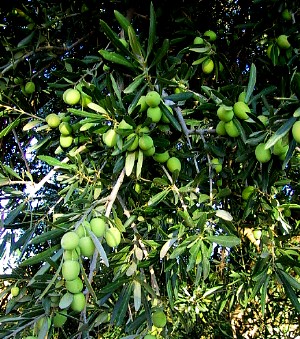 Irrigation Canal, and Vineyard Being Watered:
Baby Apricots Just Starting in Spring: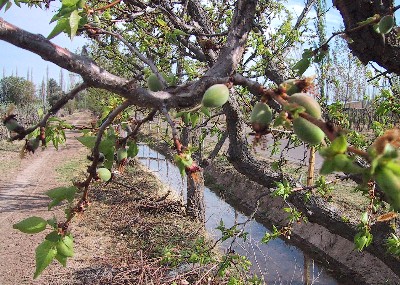 A few inside photos of one of the houses. The place
is nothing to shout about, but renovatable. If ceiling
were exposed it would show wooden beams. Shots of additional
rooms were too dark and dreary to show: