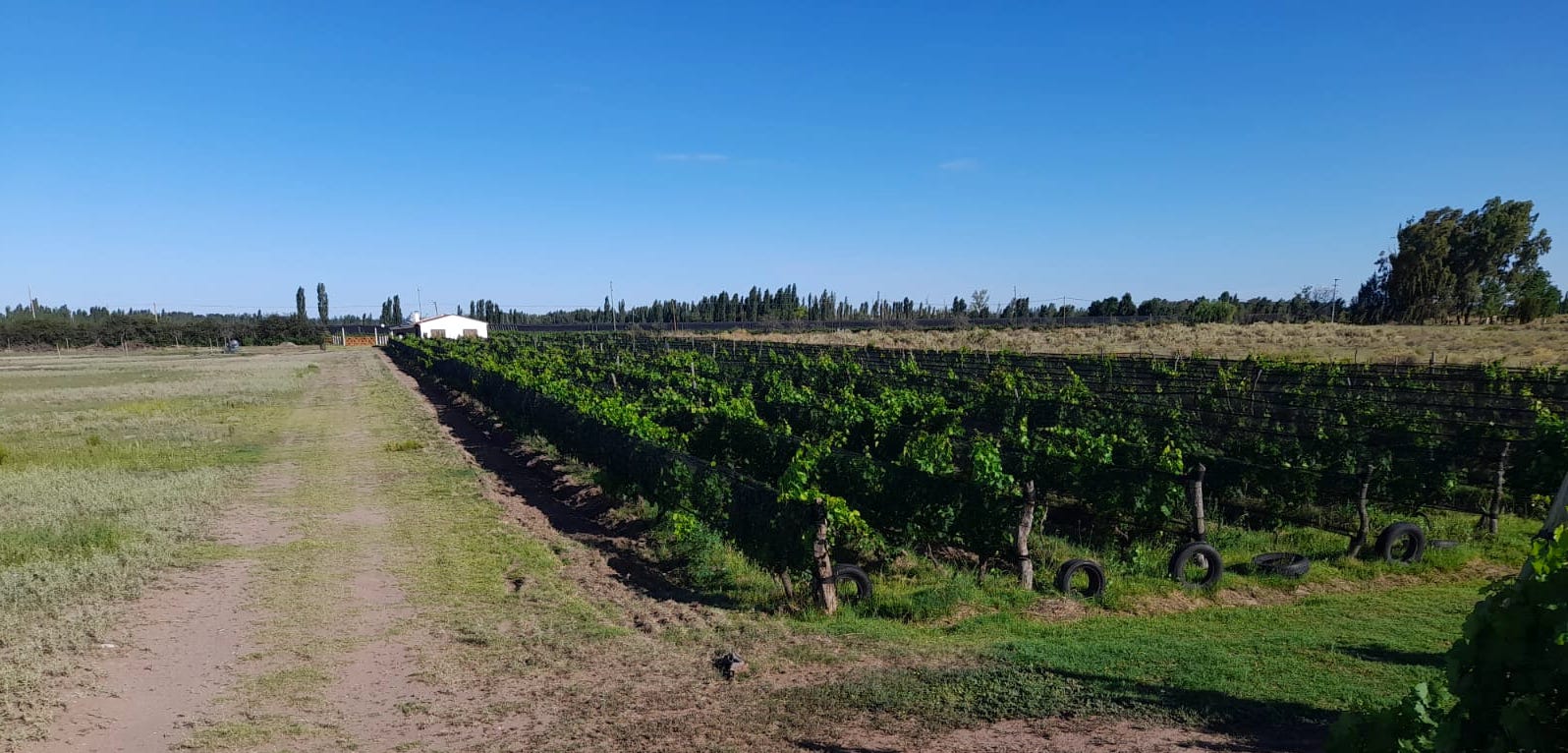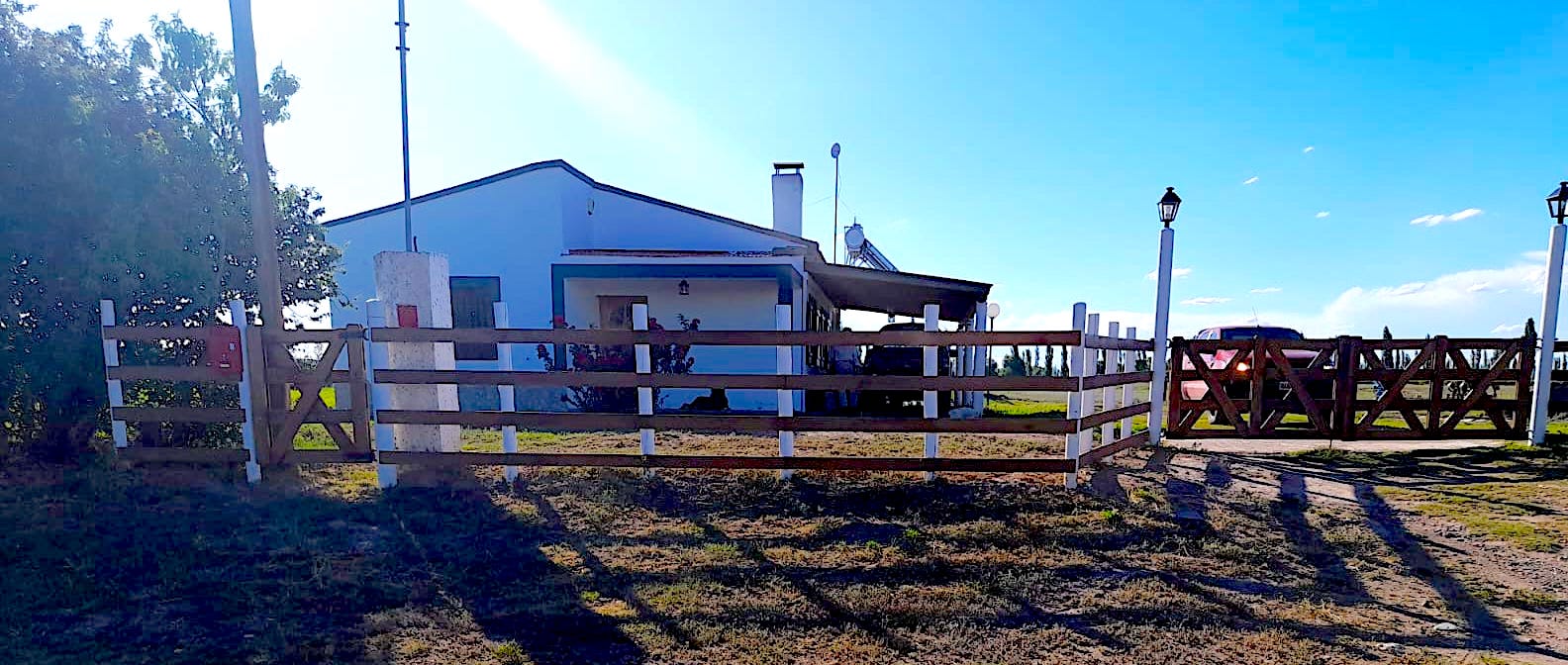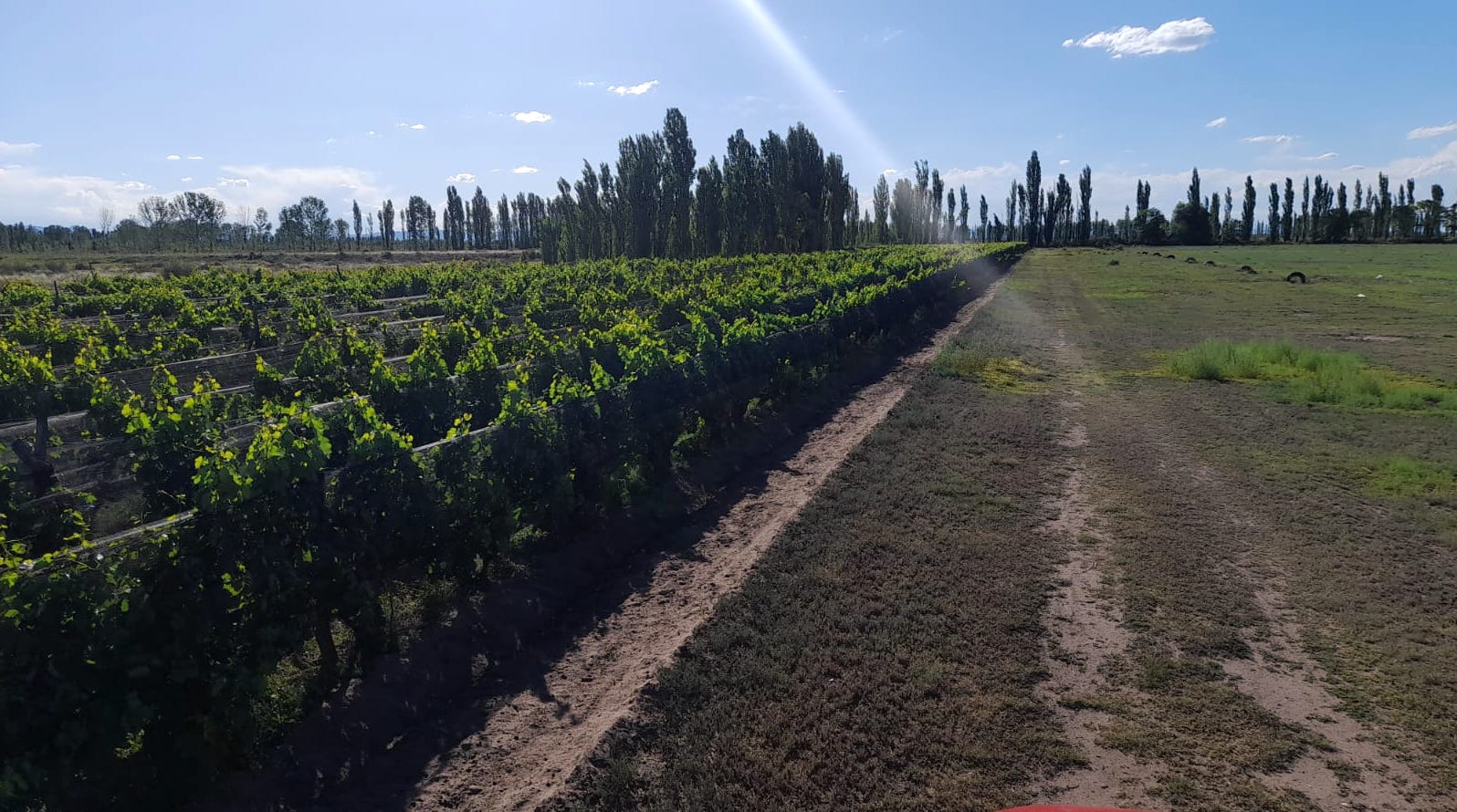 ---
50-ACRE FARM WITH HALF IN GRAPES!
Includes House with Tractor, Pickup
Truck & More Land to Plant: US$295,000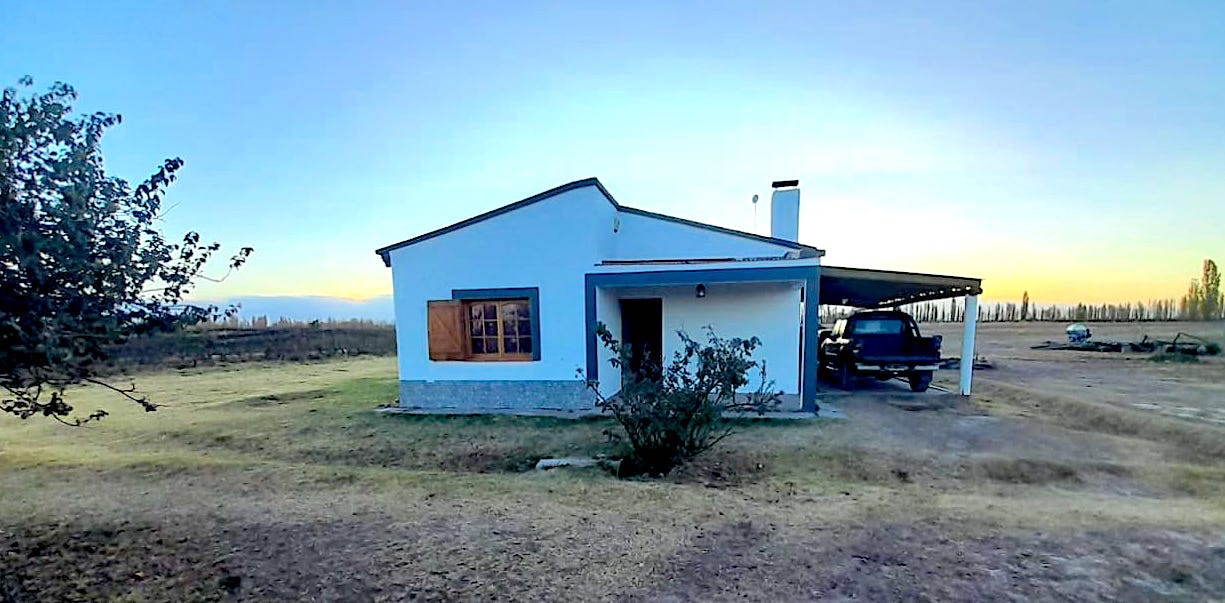 Furnished House Located in a
Good Vineyard Region About 20
Minutes from San Rafael, Mendoza
---
INCLUDES US$50K IN FURNISHINGS,
VEHICLES, TOOLS & EQUIPMENT!
This 50-acre property includes a furnished
home, a Ford Ranger pickup truck, a tractor
with implements and lots of extras!
There are 25 acres of wine grapes under
netting (10 acres of 3-year-old malbec and
16 acres of mixed common wine grapes).
LOTS OF ACRES FOR
COWS AND HORSES
The remaining 25 acres is level and ready
to plow and plant, or great land for horses
and cattle.
The 1000-square-foot home was renovated
in 2022 and comes fully furnished with beds
and furniture in both bedrooms, refrigerator,
stove, freezer, microwave, television,
tables and furniture and many household and
and kitchen items. There is a solar water
heater and a washing machine.

TRUCK AND TRACTOR
The sale includes a Ford Ranger pickup
truck (XLT 3.0 liter) and a Deutz A46 tractor
with a vineyard plow, disc, rake and a 3,000
liter sprayer.
A 5550-watt generator is included along with
a sander, power drills, a jigsaw, a Stihl 361
chainsaw and a Stihl 280 weed-eater, lots of
hand tools and a refractometer for measuring
the sugar content of grapes, etc.
There is an additional house that the owner
currently uses as storage.
---
PHOTOS:
Vineyard: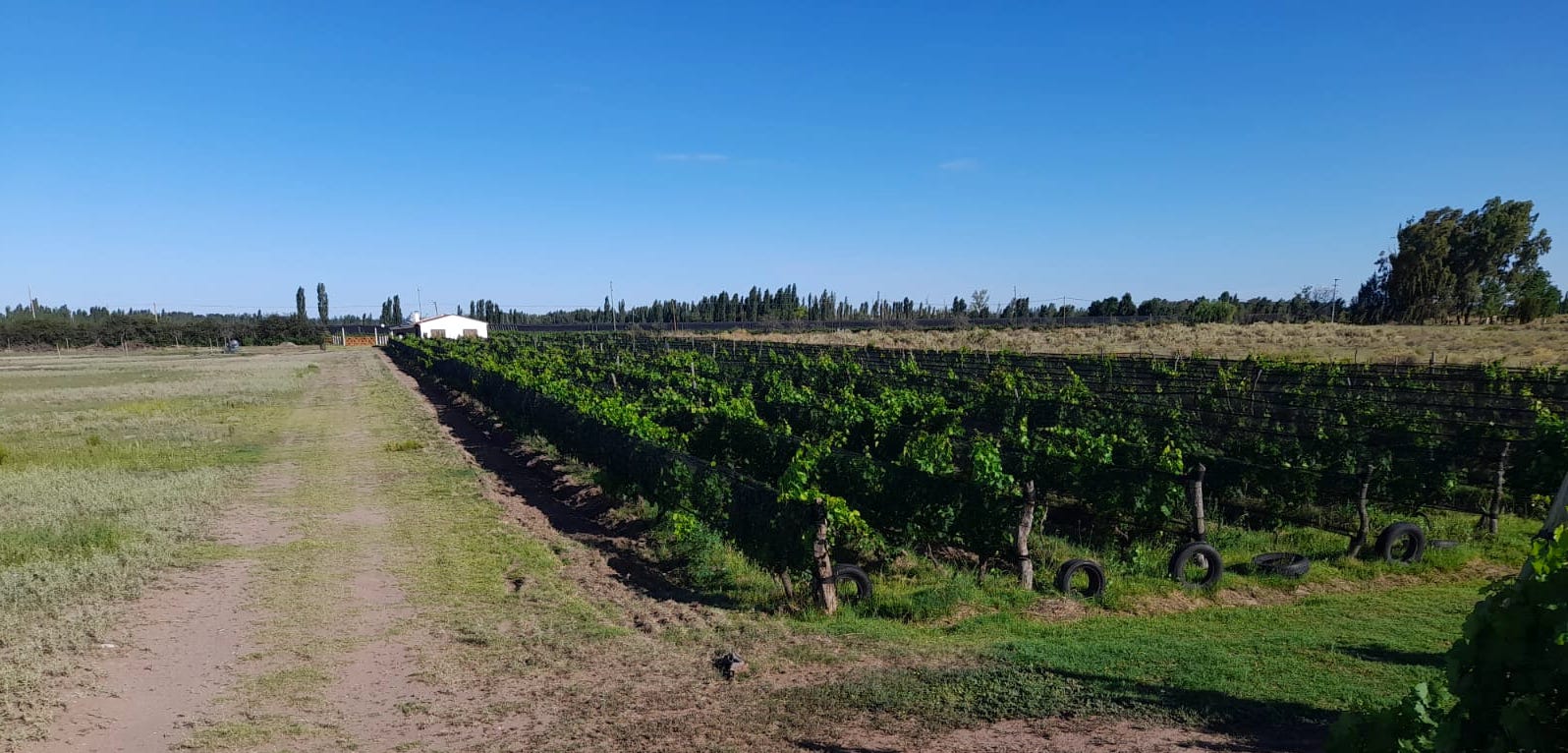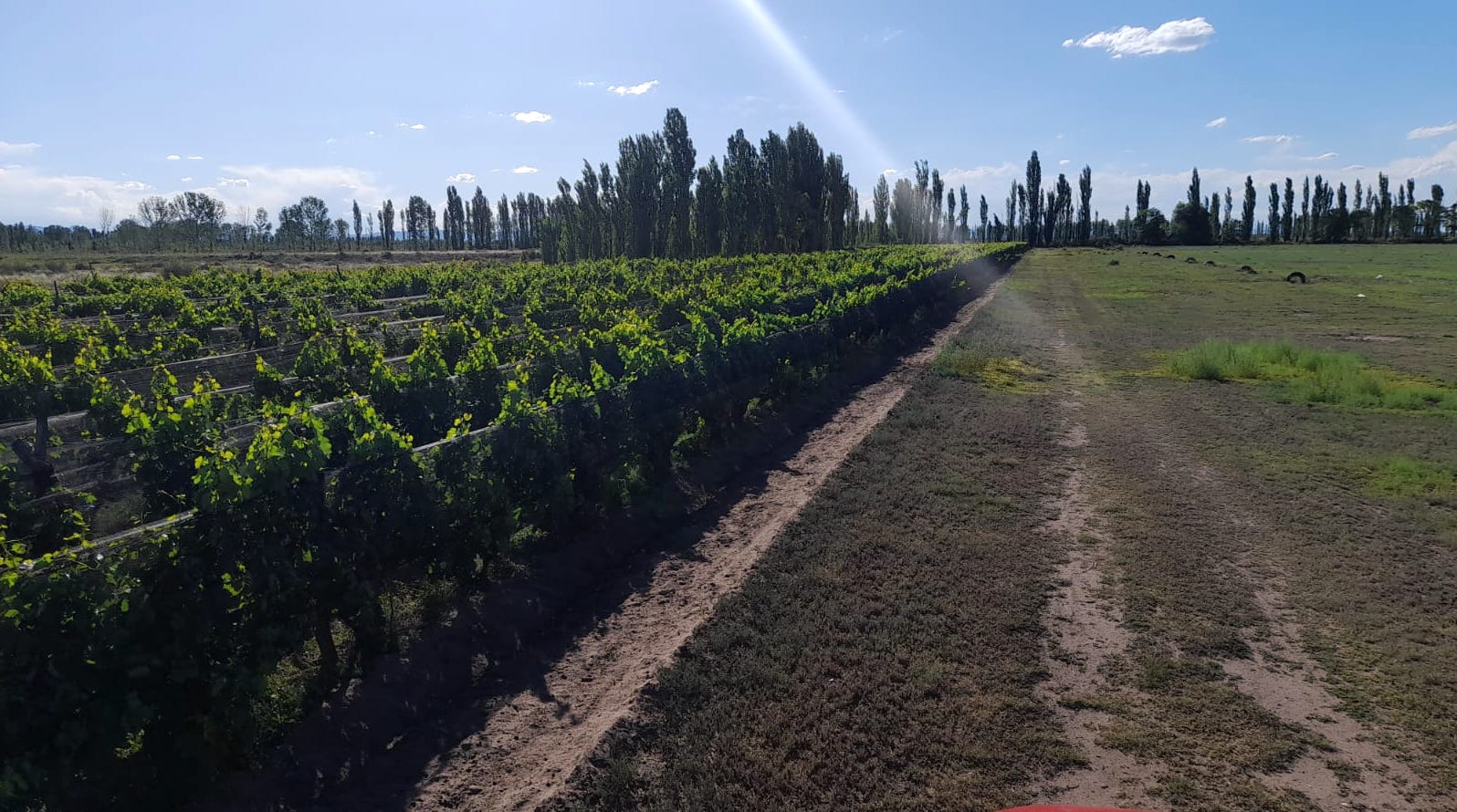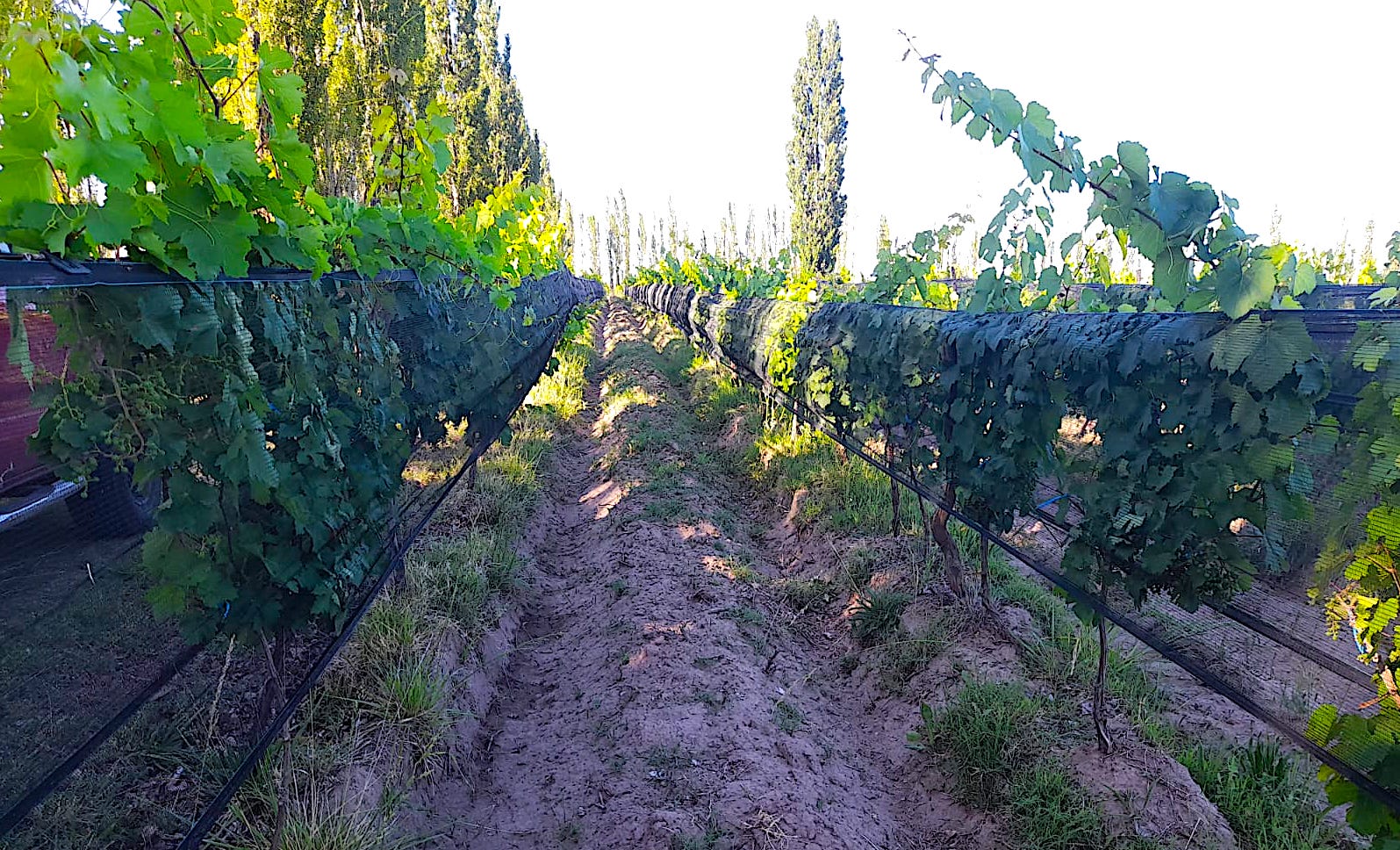 Photos of the Home: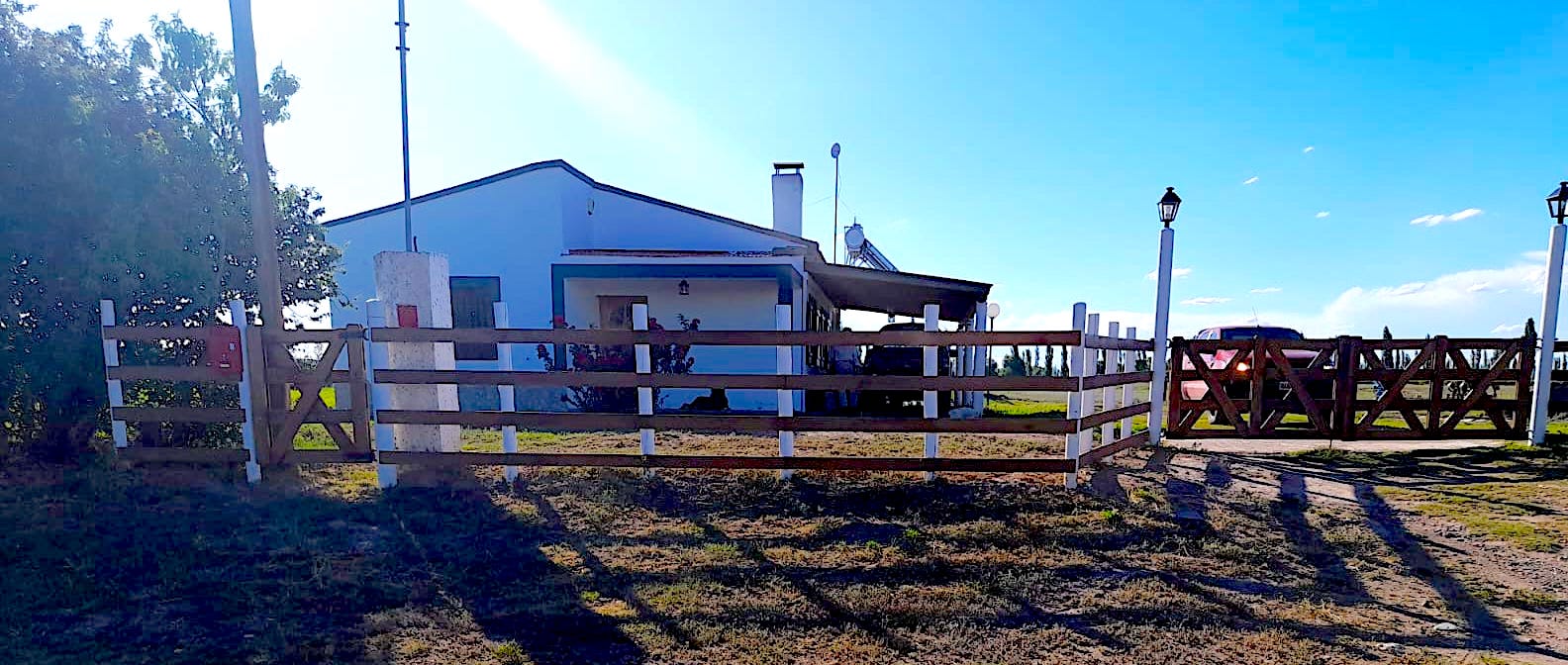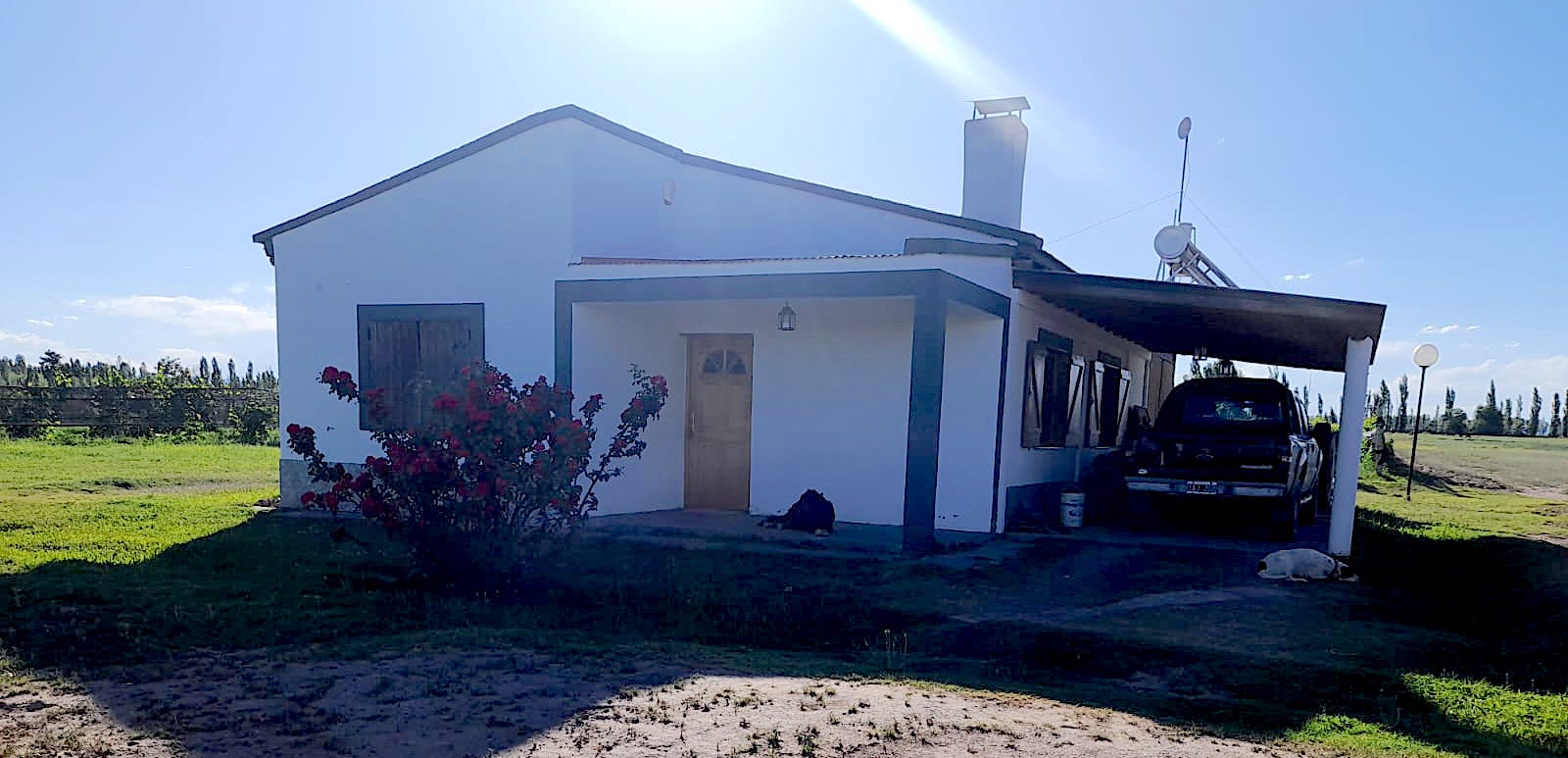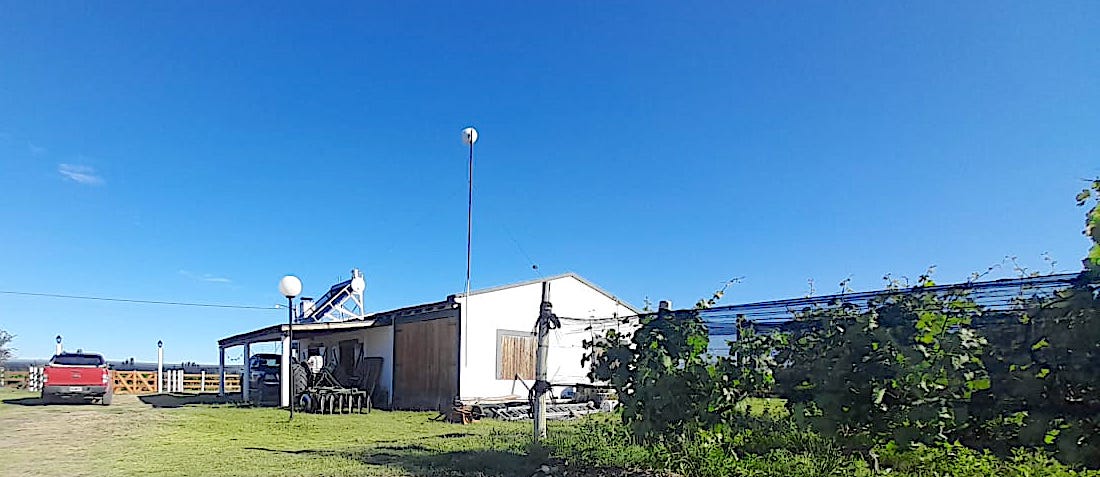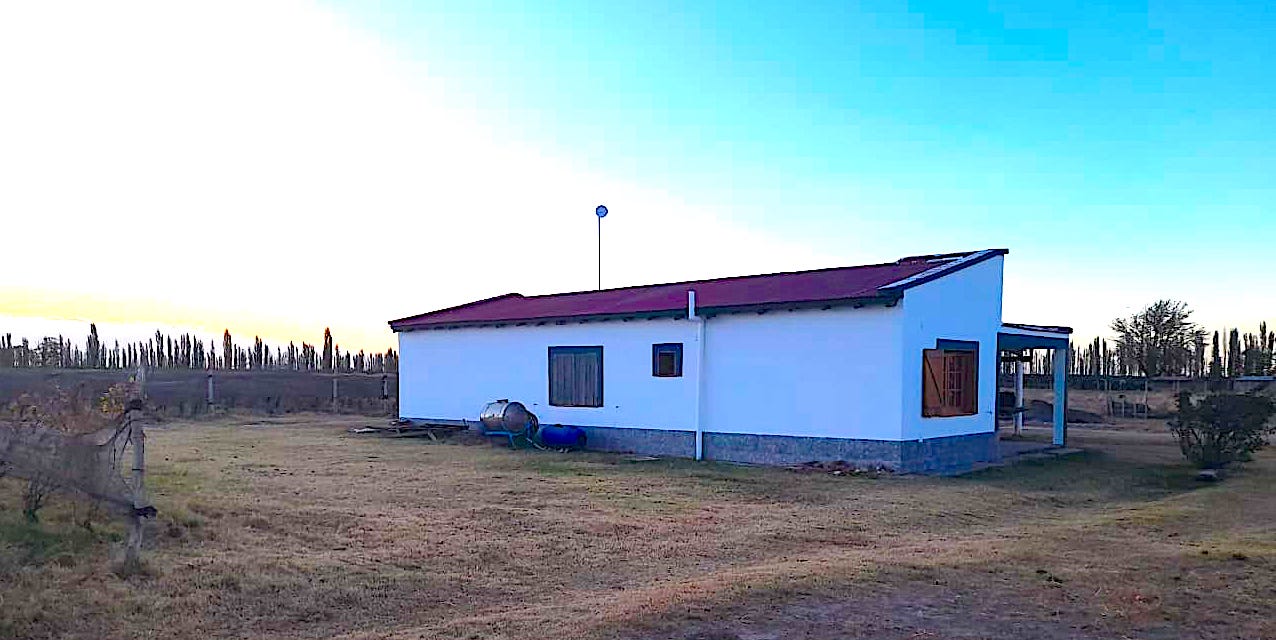 Fields: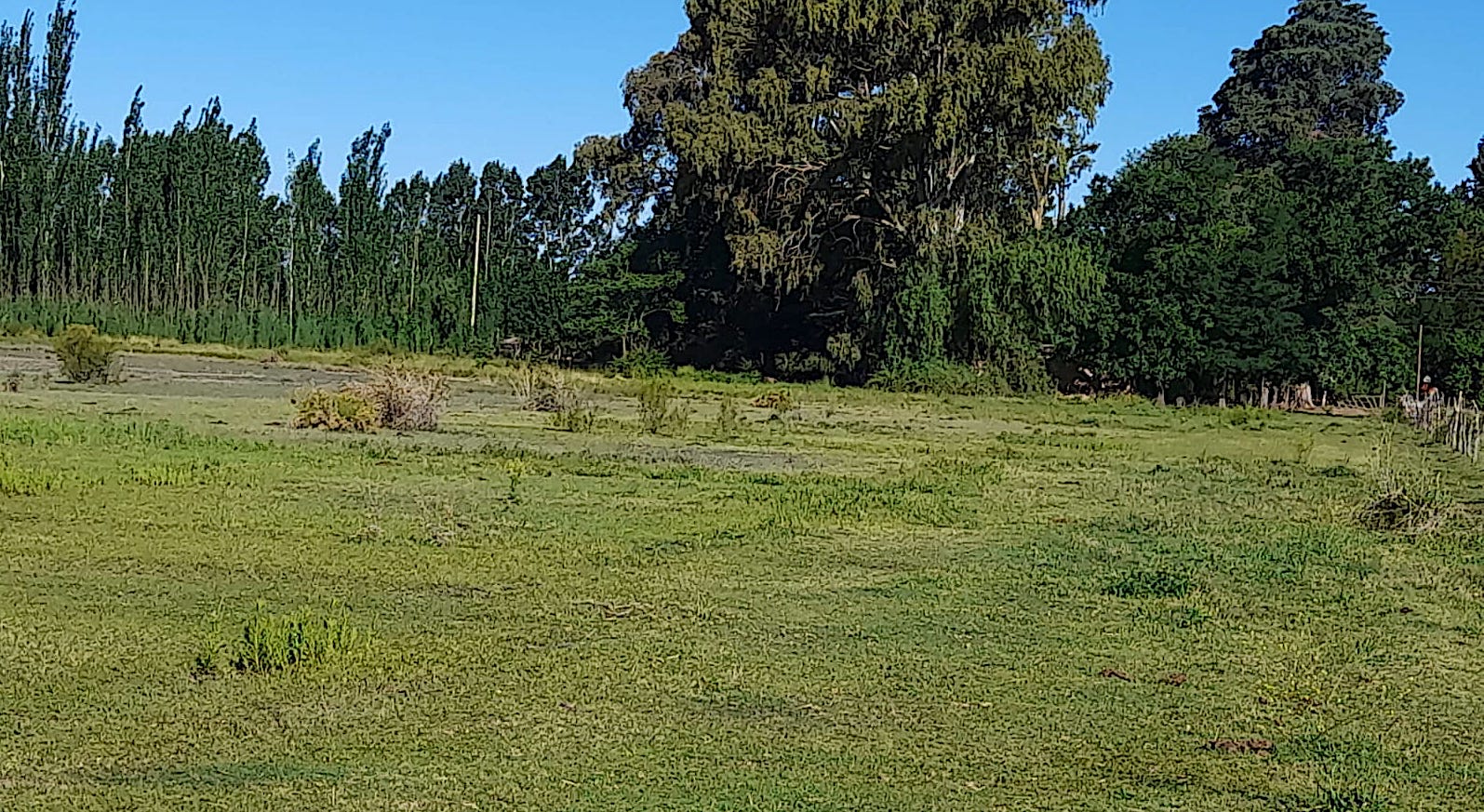 Interior Photos: