Located 15 minutes from San Rafael, Mendoza
---
PEACE & QUIET WITH GREAT NEIGHBORS
This 14.6-acre farm (5.9 hectares) in Canada
Seca near San Rafael is the perfect opportunity
for those looking to live in a pastoral area
with close proximity to amenities and services
and yet enjoy an idyllic countryside setting
with municiple water & electic.
The beautiful fully-furnished home is perfect
for a family with children, in a desirable and
quiet area in the heart of the Argentina wine
and tourism region (San Rafael is consistently
named among the top 4-5 vacation destinations
in the country). It is approximately 350m from 2
small shops with all the basic necessities and a
bus stop on the same corner, about 1Km from the
local health center and 2 primary schools, and
about 10 minutes from several super-markets,
bakeries, butchers, fruit and vegetable vendors,
2 high schools, hairdressers, another 2 health
centers, veterinarians, services, etc.
The property is on a dead-end road and divided
in two parts: the plot with the family house is
fully fenced with lockable gates; the fruit
farm also has lockable gates and full perimeter
wire. All papers, deeds and titles are in
order, all taxes and fees are paid up to date,
the property is free of debt.
Annual taxes are incredibly low due to the
rural location.
The property has full definitive watering rights
from the provincial Dept. of Irrigation,
currently enjoys about 10 hrs of water per week
and is prepared for easy self-watering through
the established canal system. The farm is not
oranically certified, but no herbicide or
insecticide has been used for more than 8 years.
There are 3 varieties of plums plus apricots,
quince, olives (for oil and eating) and a small
vineyard of very good quality Bonarda (Barbera)
grapes. There is also a 35m x 7m corral with an
ample covered stable apt for horses or other
animals. There is area currently unused where
cabanas could be built or additional crops planted.
(READ MORE DETAILS OF THE HOUSE BELOW PHOTOS)
---
PHOTOS:
Owner Home Exterior: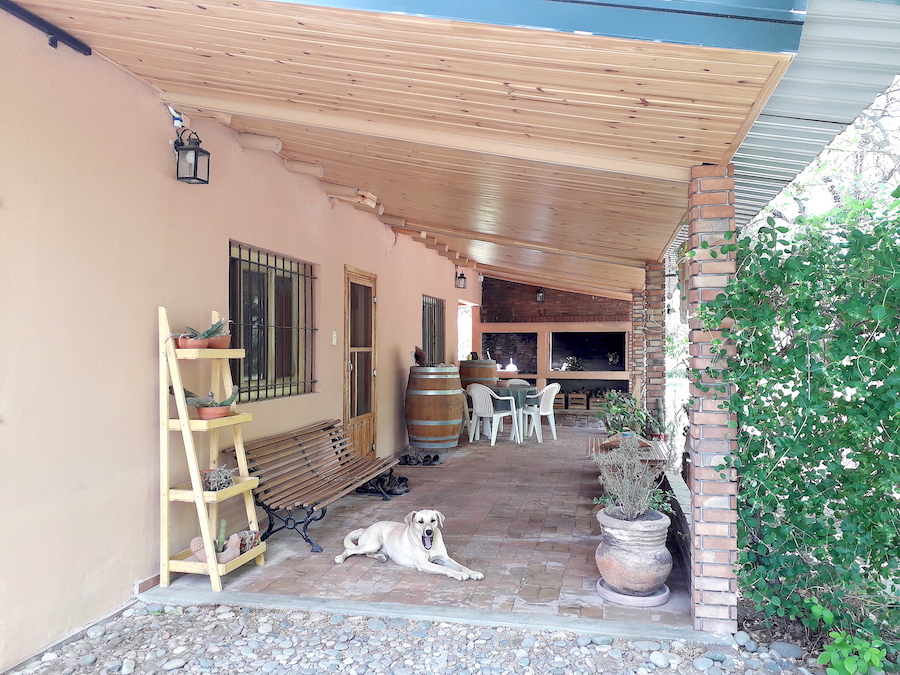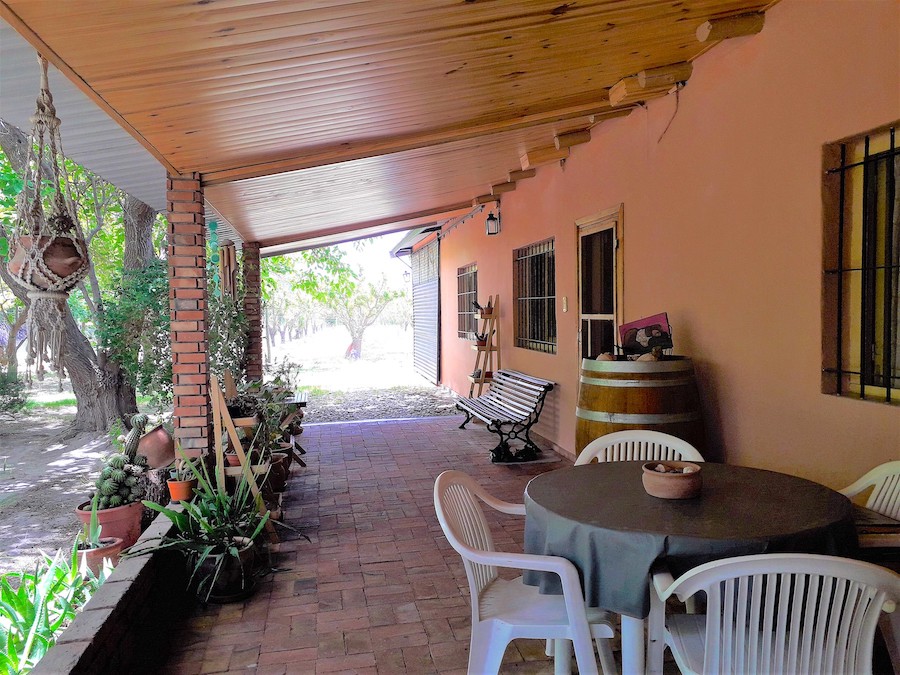 Orchard & Vineyard: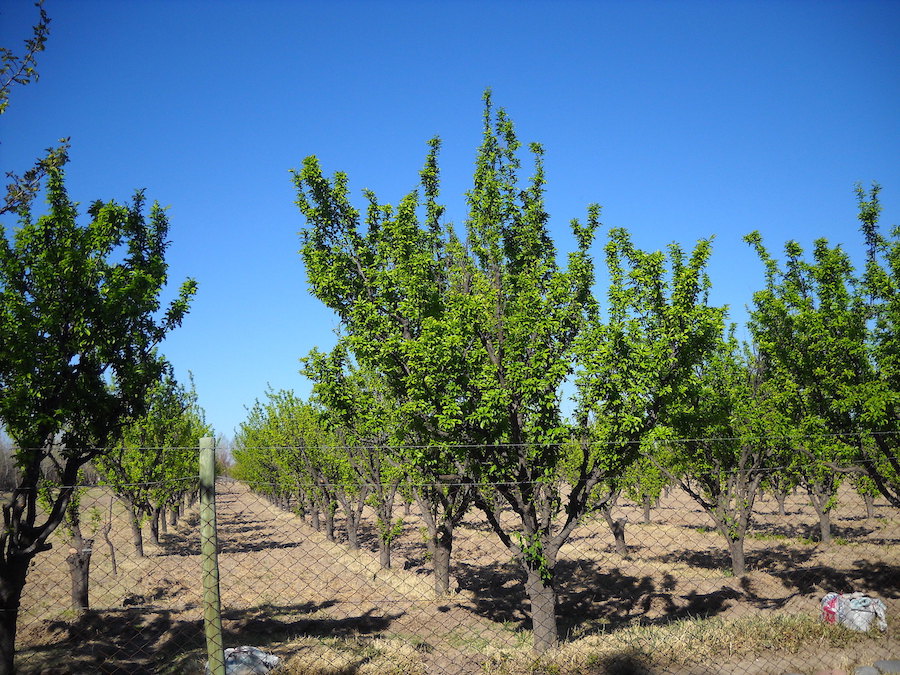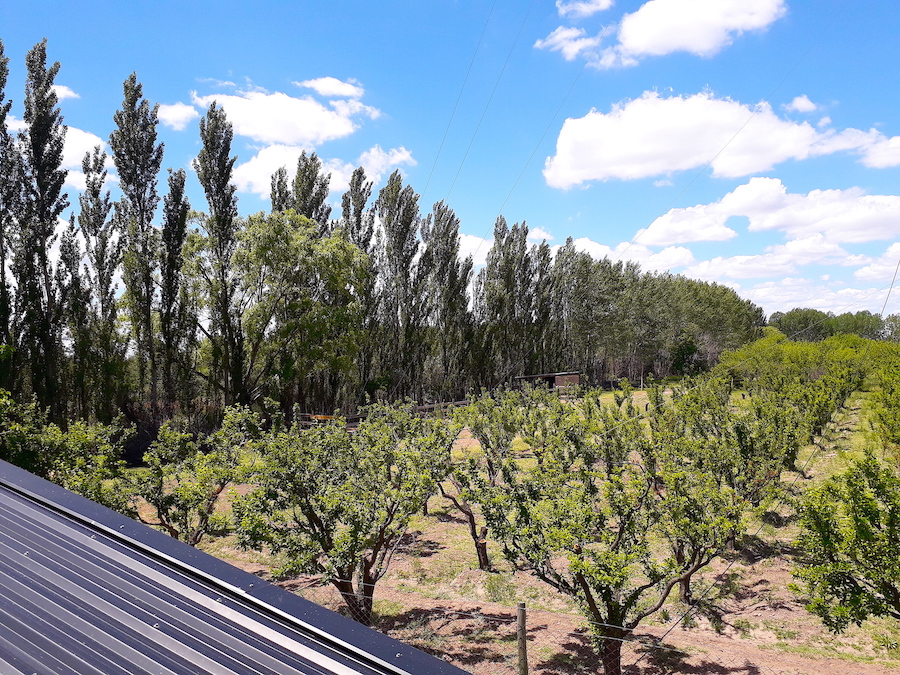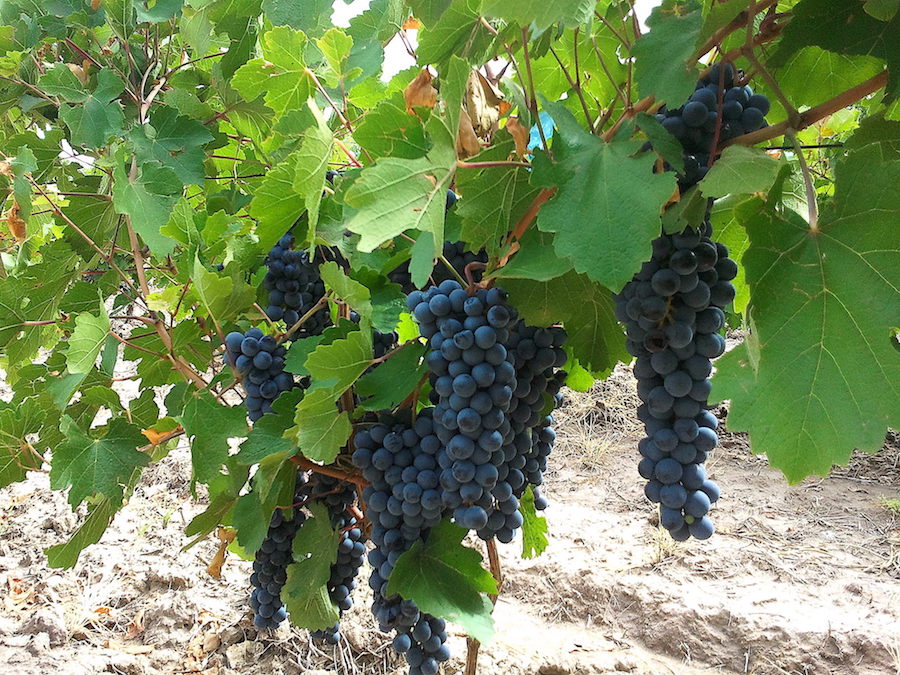 Flicka the Horse!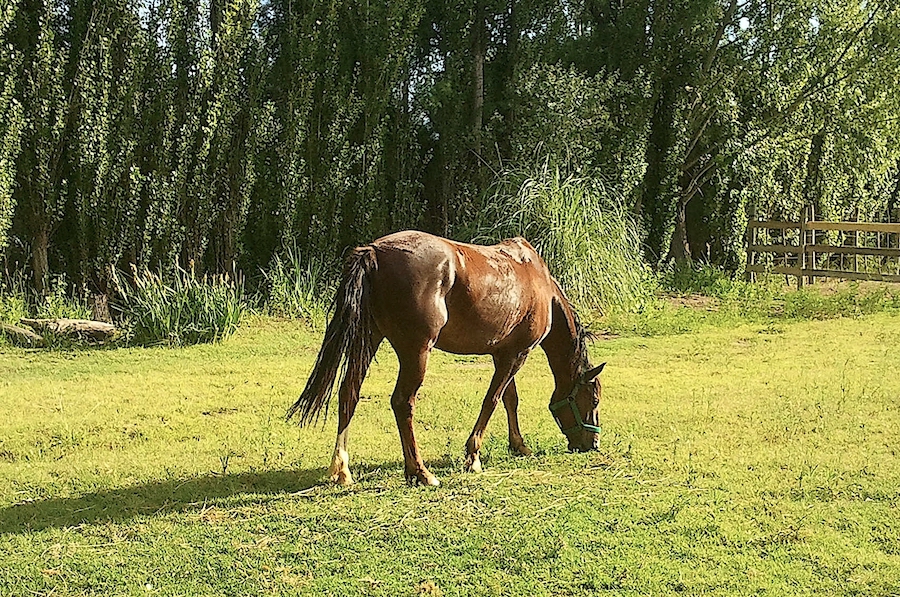 Owner Home Interior: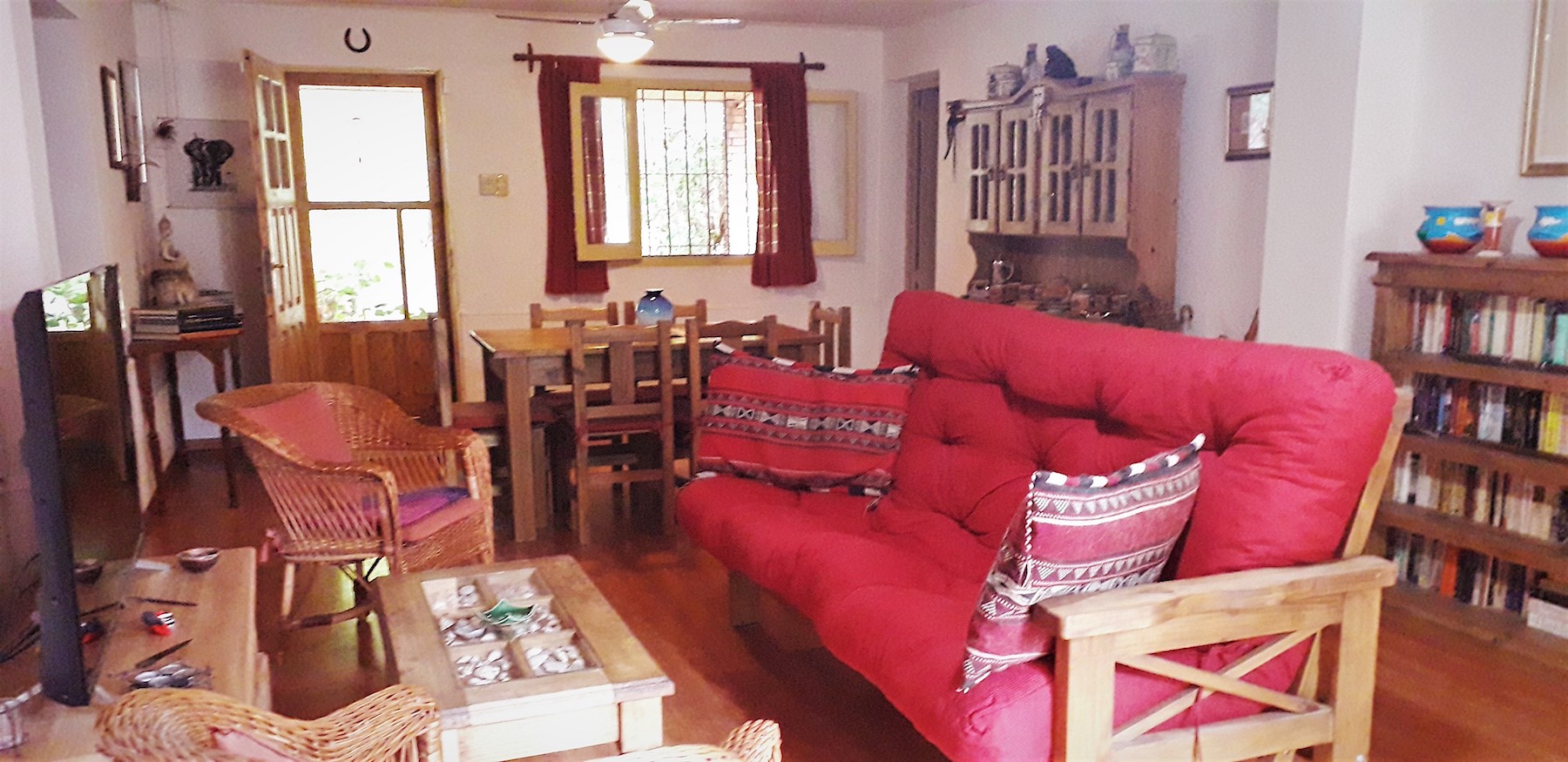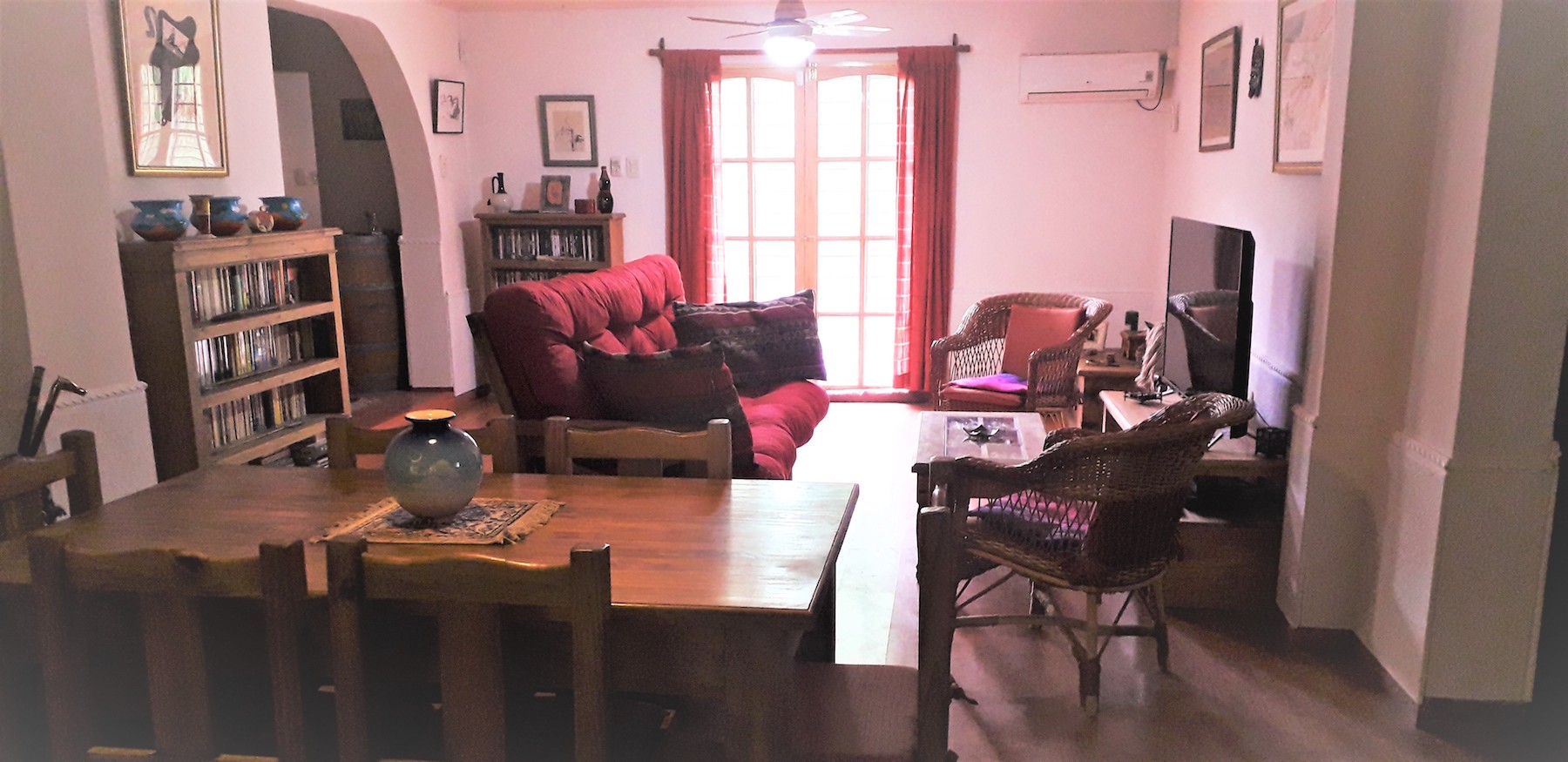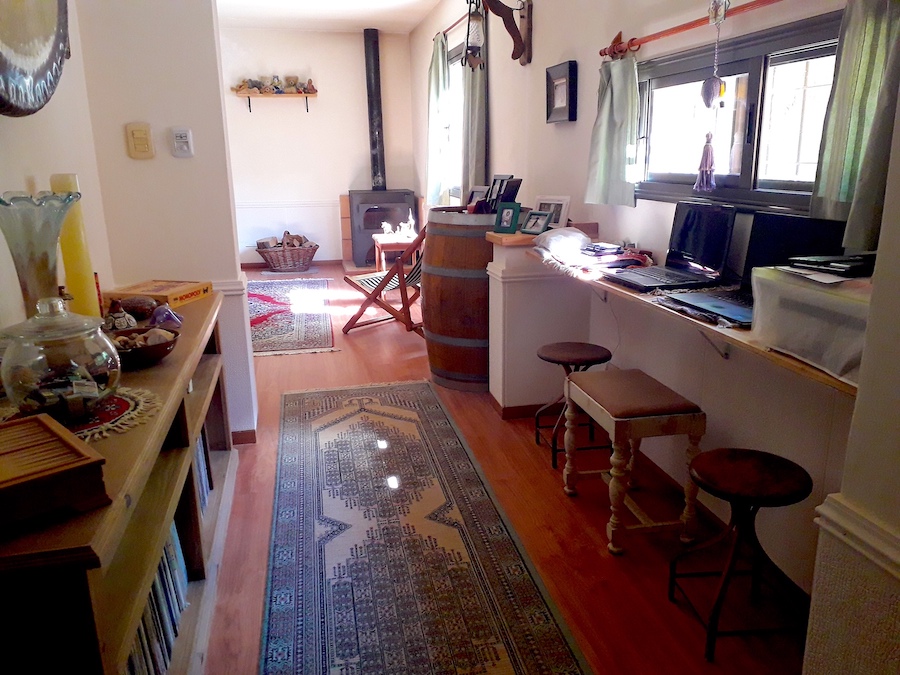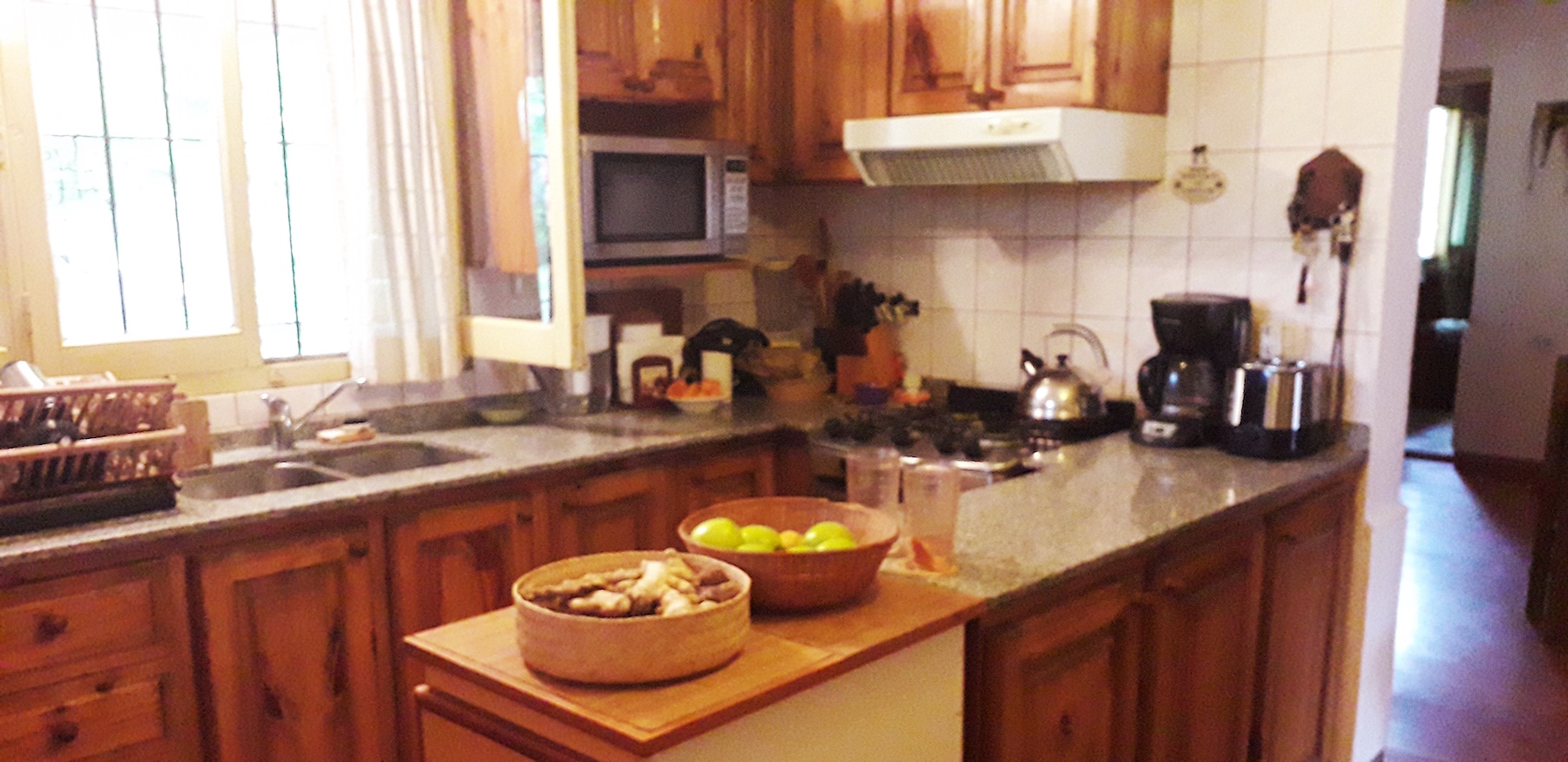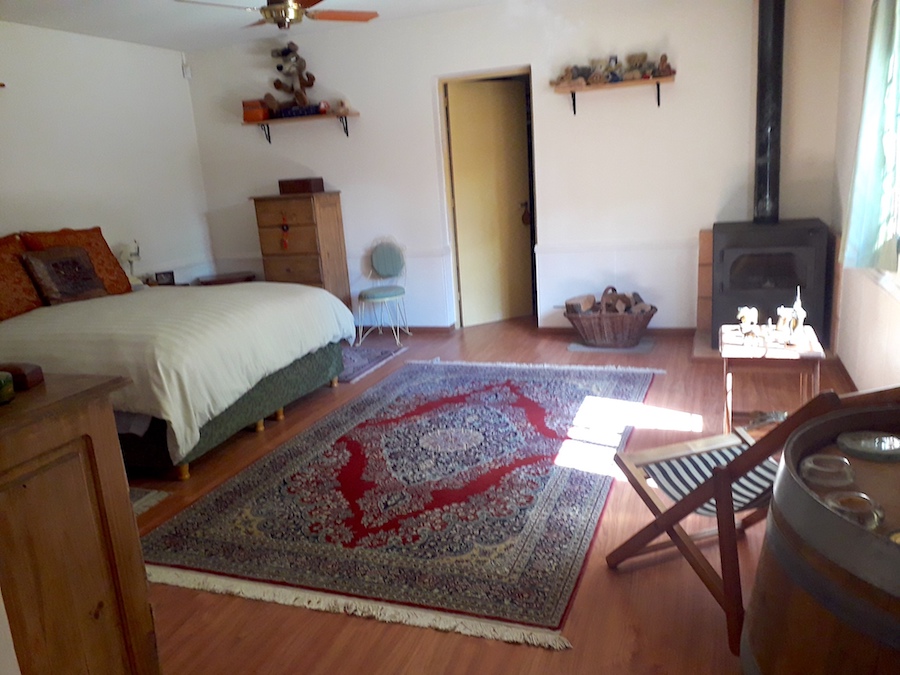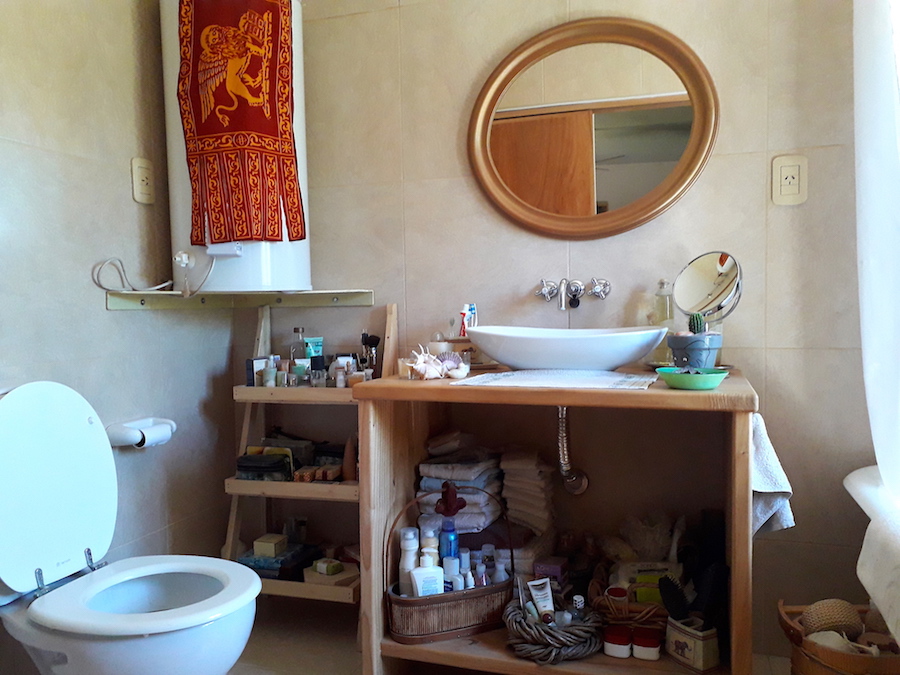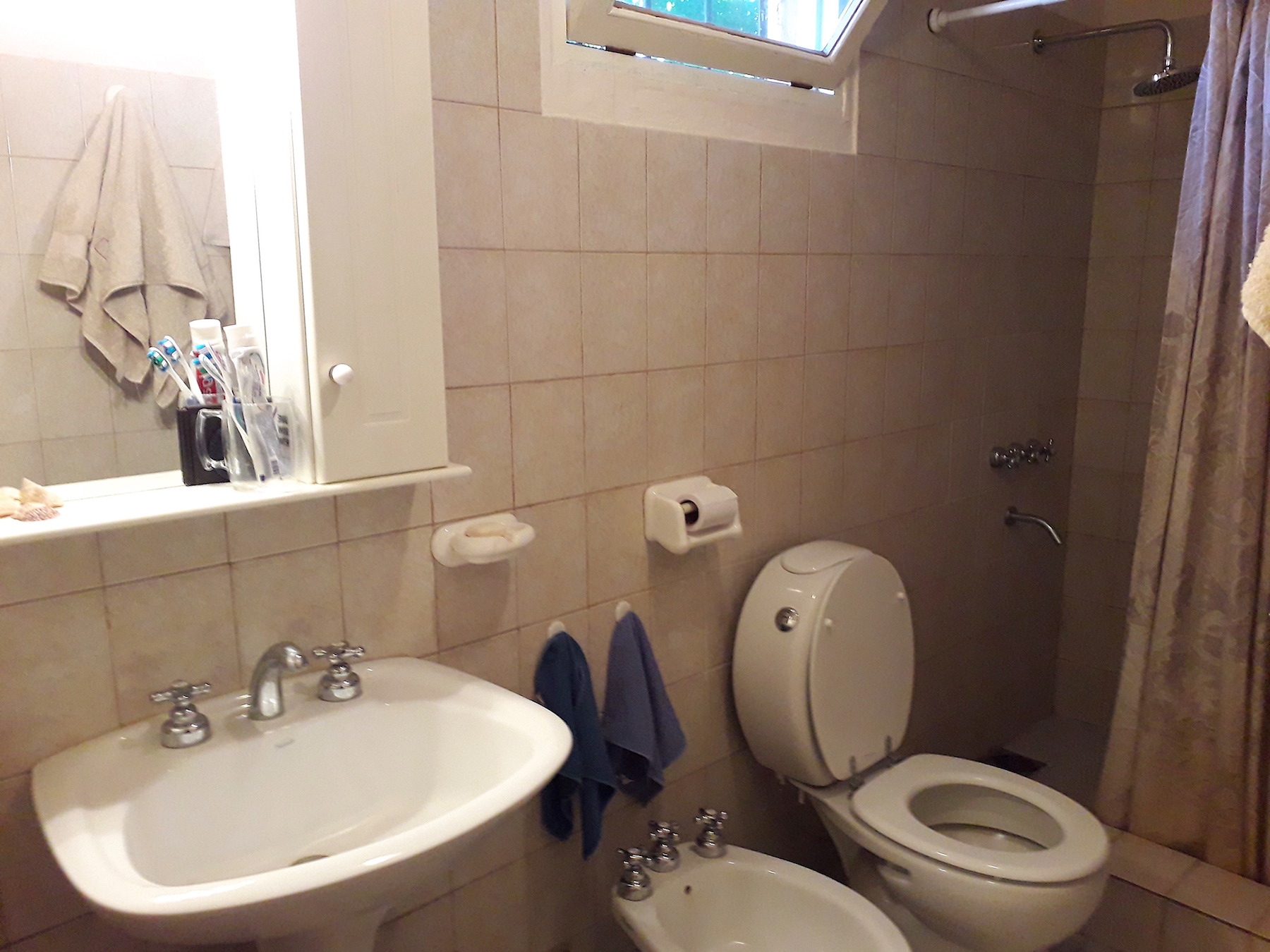 Fruit from Harvest: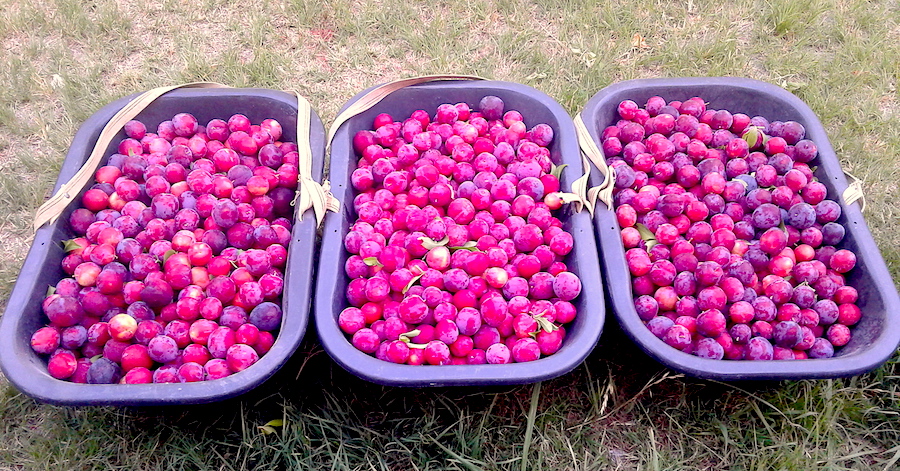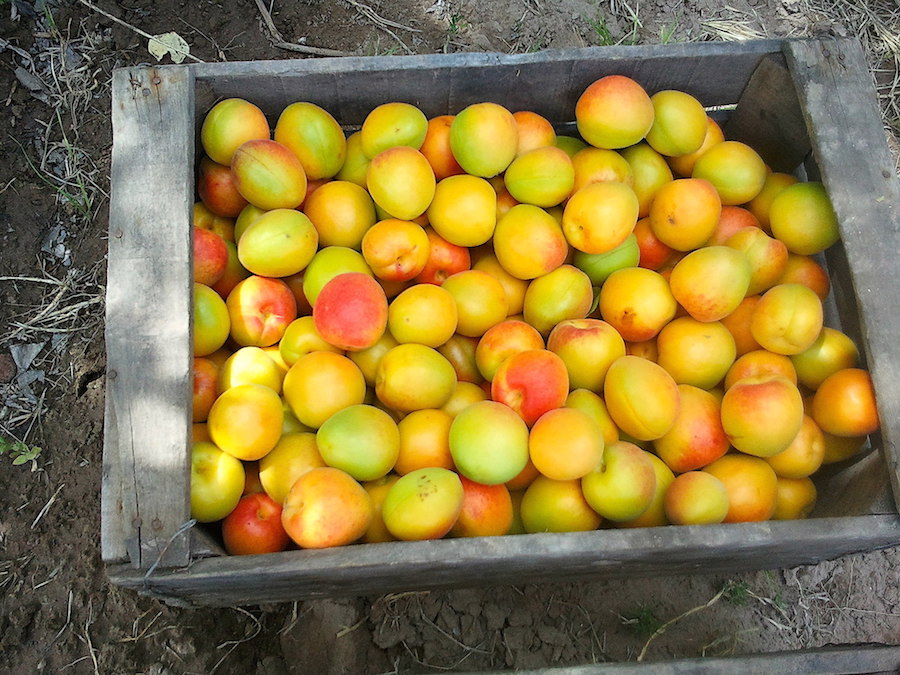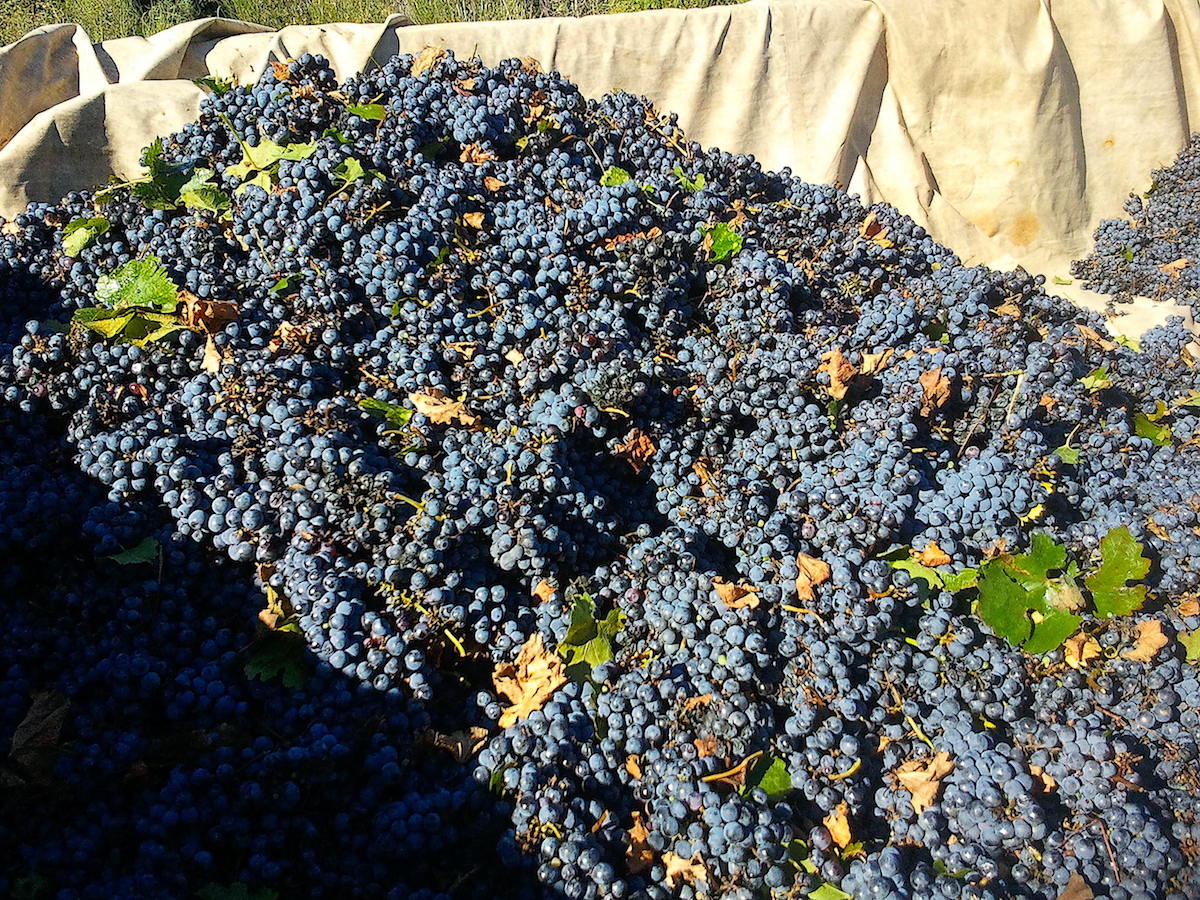 Other Views: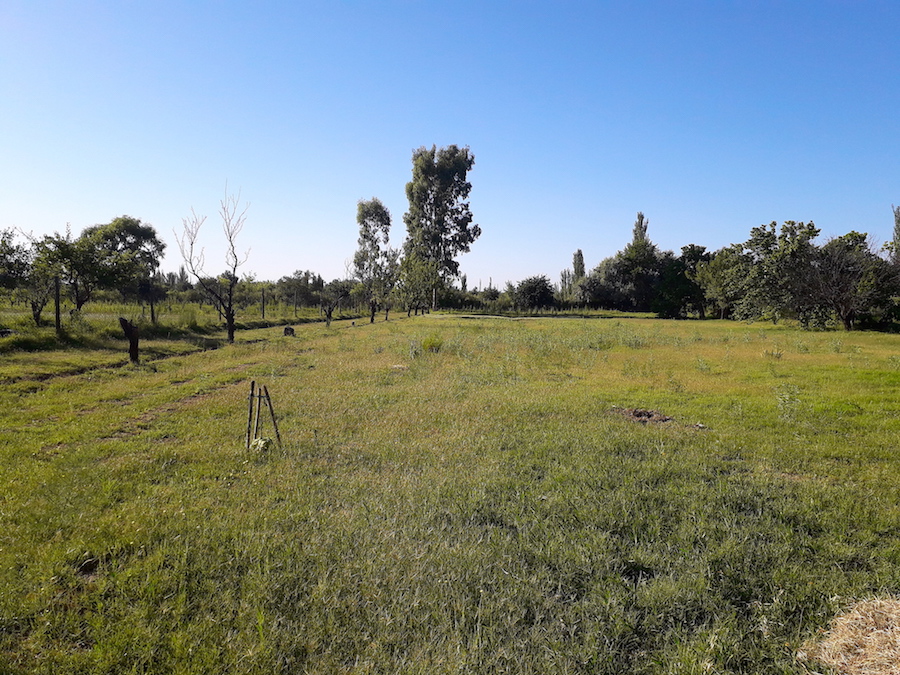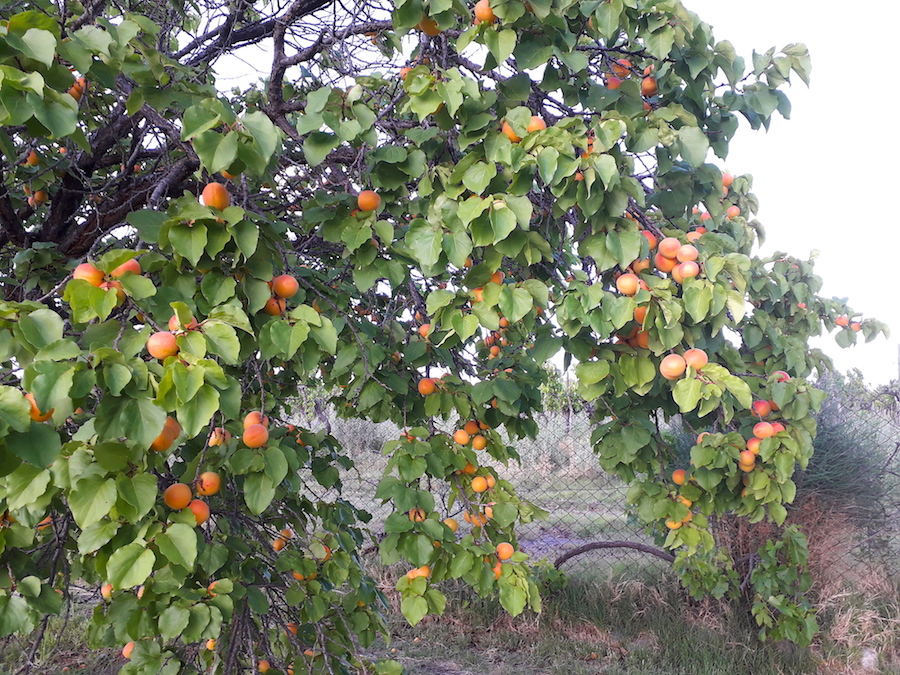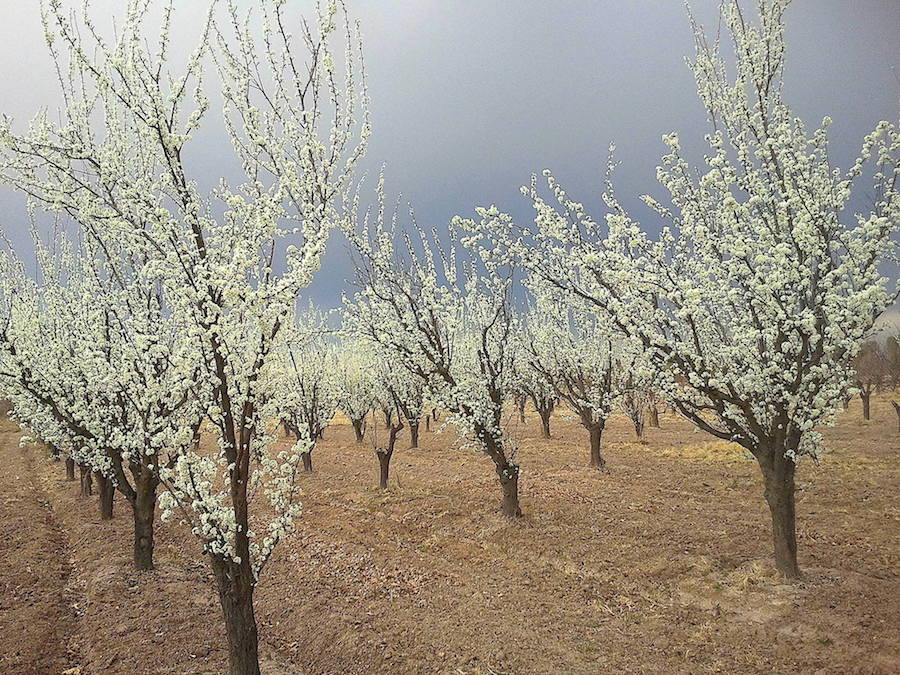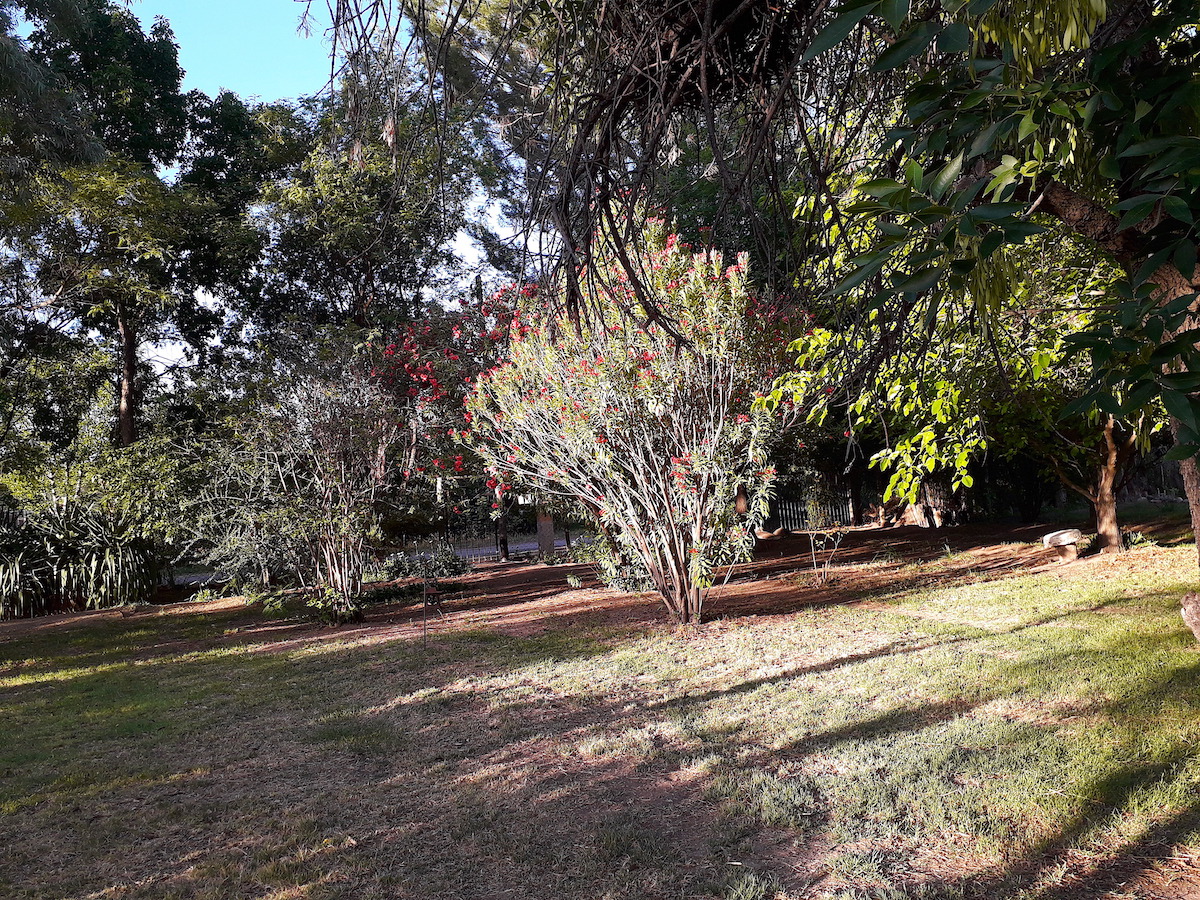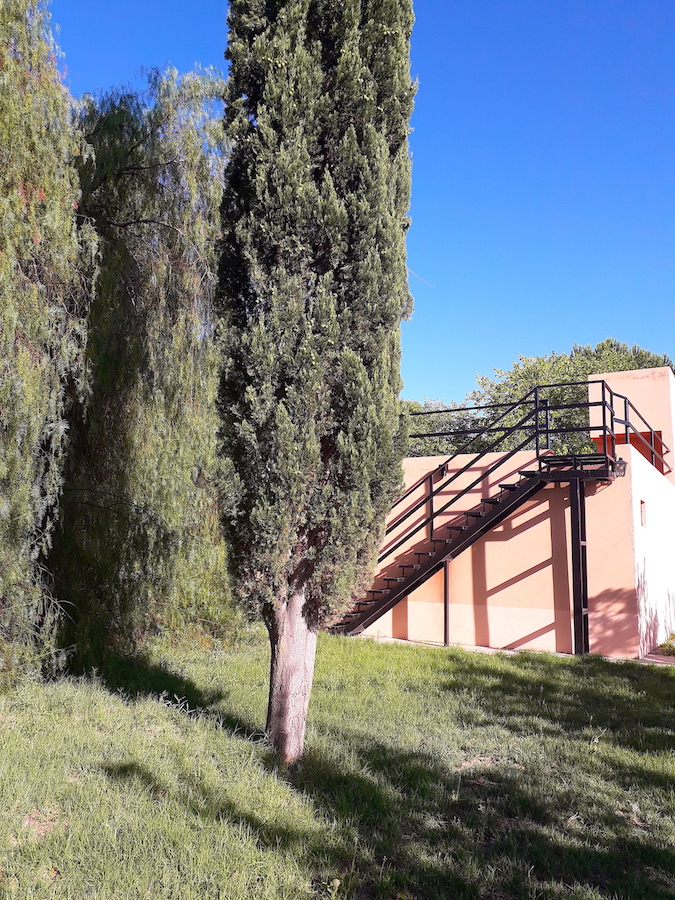 HOUSE DETAILS
Surrounded by mature trees providing wonderful
shade in summer, including several mulberry
trees, loquats, figs, pomegranates, figs, olive
and peach trees. A covered L-shaped veranda at
the front, with a traditional barbeque set-up
known as a 'churrasquera'.
Entry from veranda to an ample living/dining
room area with double doors leading to the rear
patio. It is fitted with an AC/heating unit.
The kitchen is A fully fitted with woodburning
fireplace and a side door leading to the veranda.
It includes:
-- New Stove
-- Refrigerator
-- Microwave Oven
A full bathroom has new artifacts and new
faucets. There is a kitchen pantry with ample
shelving. The front bedroom has a walk-in
closet. The library can be easily be converted
into a third bedroom. The hallway to master bed
room is currently used as an office area. The
master bedroom is en-suite, full bath with claw-
footed bathtub and shower, walk-in closet, large
woodburning stove and a portable A/C unit.
Outside in the rear, a staircase leads to a 25-
sq-meter rooftop terrace with 360-degree view.
From the veranda there is a laundry room with a
washing machine, lots of shelving, wash basin
and freezer. The 43-square-meter attached garage
is spacious, with large workbench, shelving,
housing garden and farm tools, etc.
Additional Info:
* 4 ceiling fans
* 2 screen doors
* All windows are screened
* Bars on windows and double doors
* Traditional outdoor bread/pizza oven
* 2 rooftop water tanks
* 2 electric water heaters, both new
* 2 septic tanks, one is a bio-digestor
* 3 well-constructed chicken coops
* Woodshed
* Roof replaced 2 years ago
* Private internet tower (28m height)
* DirecTV antenna
* Alarm system, cell phone monitoring