Byron Lutz
U.S. Telephone (Florida): (561) 480-2940
Email: [email protected]
CLICK HERE TO RETURN TO HOME PAGE
---
50 ACRES OF RAW UNDEVELOPED
CAMPO LAND WITH VIEWS OF THE ANDES
PRE-CORDILLERAS: US$150,000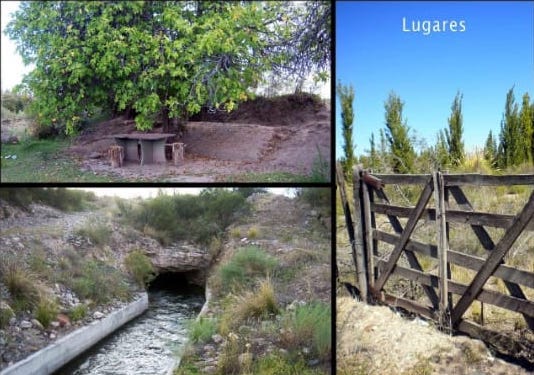 Located at an Altitude
of 2,785 Feet
---
This property is 50 fenced acres of
undeveloped campo in the Los Coroneles
section of Cuadro Benegas.
The land is populated by native plants
and trees include poplars, figs and other
varieties. The land has deeded water rights
for 12.5 acres (5 hectares) and is served by
internal canals.
The property is located 21.7 km (13 miles)
from the center of San Rafael. 14.4 km are
are via asphalt and the remaining 7.3 km are
on dirt roads in good condition.
---
PHOTOS: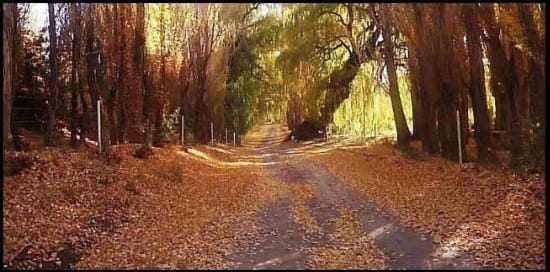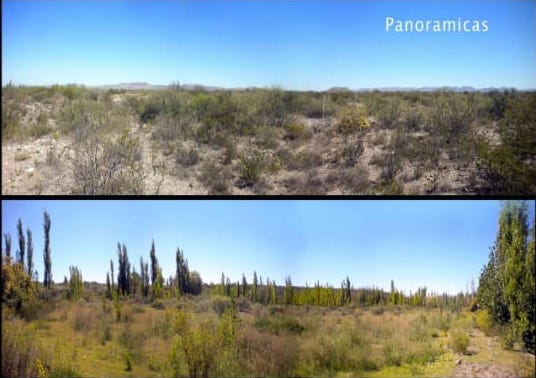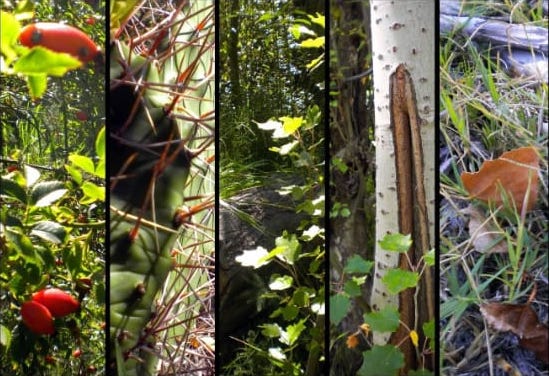 Survey:
Other details: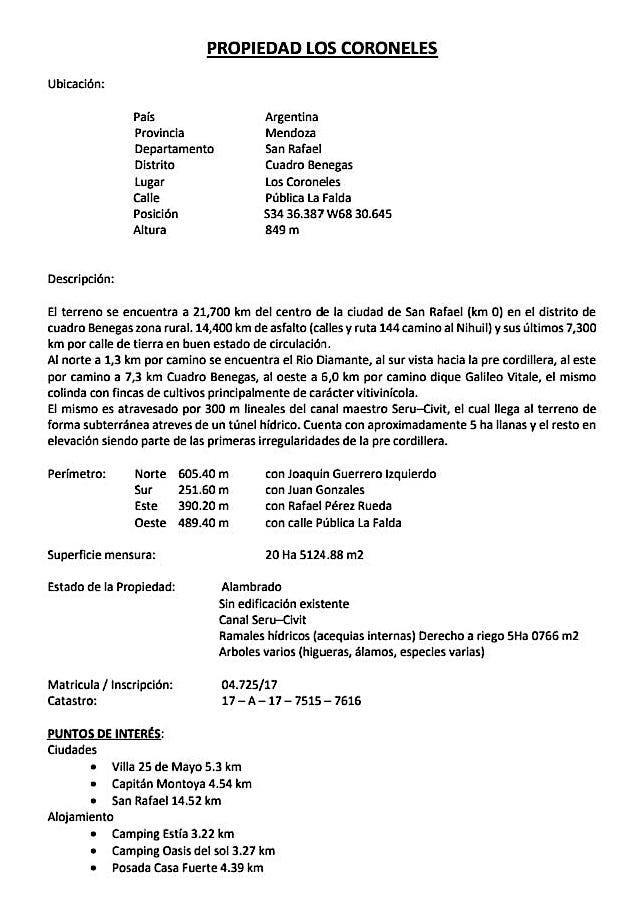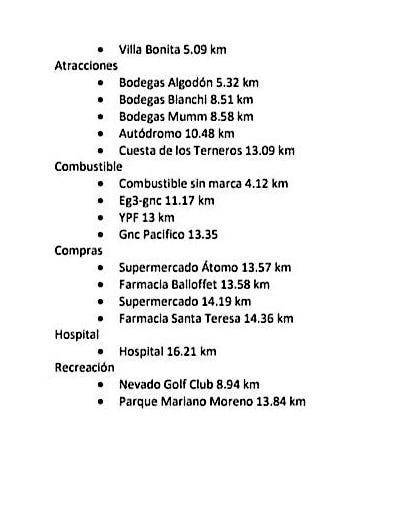 ---
Email Us: [email protected]
Or call Byron Lutz in Lake Worth, Florida, USA:
(561) 480-2940
---