28 ACRES IN VINEYARD & ORCHARD
Boutique Wine-Making Operation
with House and Barns: US$230,000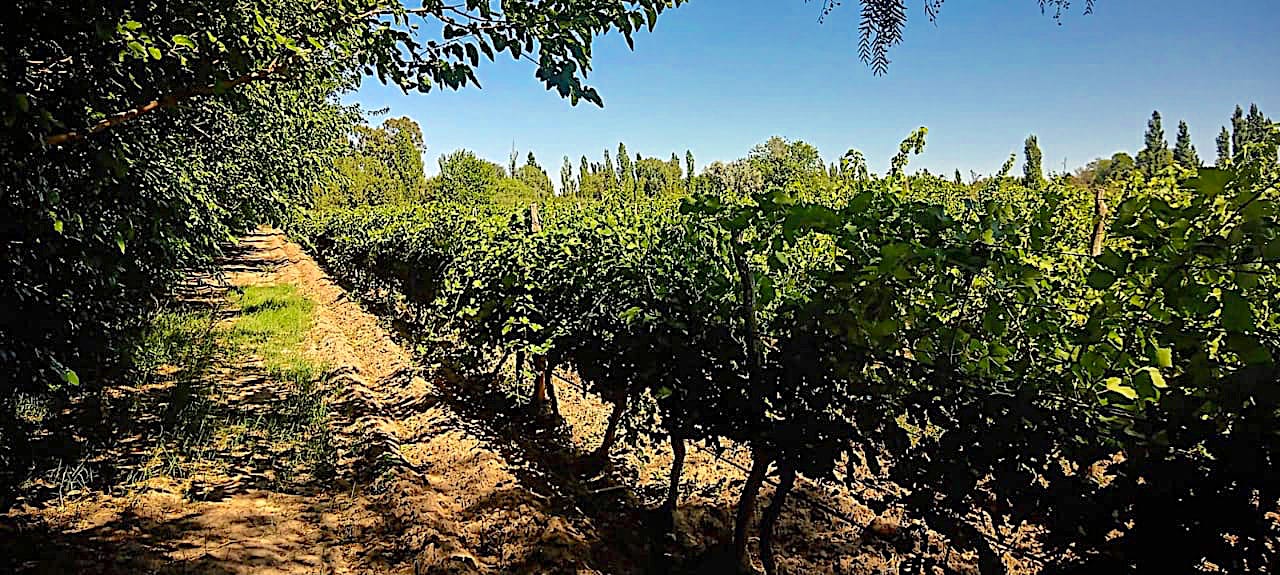 Has Internet Tower, Located
12 Miles from the Center
of San Rafael, Mendoza
---
FARM WITH UN-REALIZED POTENTIAL
This 11-hectare (28 acre) farm with home
has nearly 15 acres in grapes and 5 acres
of plums under netting. Grape varieties
include bonarda, torontes riojano, malbec
and cabernet franc. Most are under netting.
The plums are DAgen plums for drying.
The 1720-square foot house also has a large
outdoor patio area under roof and three
bedrooms, one bath. There are two other
barn/utility buildings in very good shape.
One is 516 square feet and the other is
688 square feet.
WINE-MAKING
The farm has made wine as recently as 2019,
but ceased doing so during the pandemic.
the capacity is 5,000 liters, which is about
6,500 bottles. This can be increased with
additional tanks.
The winery has a full winery license -- not
a home-made licence -- which means the wine
can be labeled by variety (not just as red or
white, like with a homemade wine license) and
sold domestically or exported. Domestic sales
would likely be a better model in this case.
The sale includes the proprietary Rausch
registed wine labels, which eliminates a lot
of cost and paperwork and time. Additional
equipment may be necessary to lease or
to continue with the operation. The new owners
would need to contract a local enologist to
oversee the operation on a part-time or
as-needed basis.
IMPROVING VALUE
In the last photos below at the bottom you
can see that weeds need to be cut, some junk
removed, and a basic clean-up done. This
impacts the beauty of the property, and
therefore the value.
This can easily be corrected, and the property
turned into a lovely gem with about two weeks
of work.
Doing cleanup, painting, etc., would improve
the value conservatively by at least US$20
to $30K or more at very little cost.
(LOOK BELOW THE PHOTOS FOR MORE INFO ON THE VINEYARDS)
---
PHOTOS:
Bottles of Wine: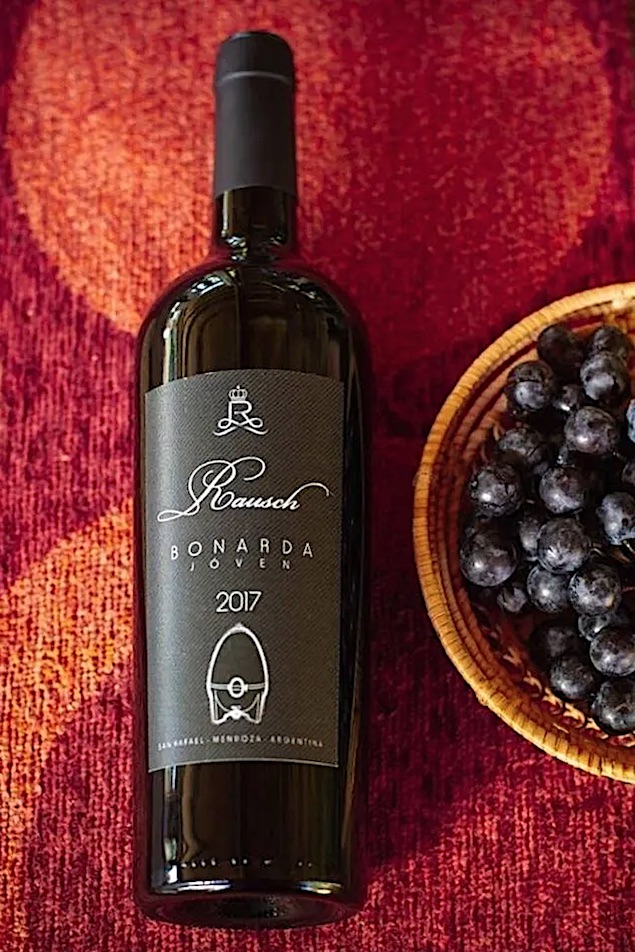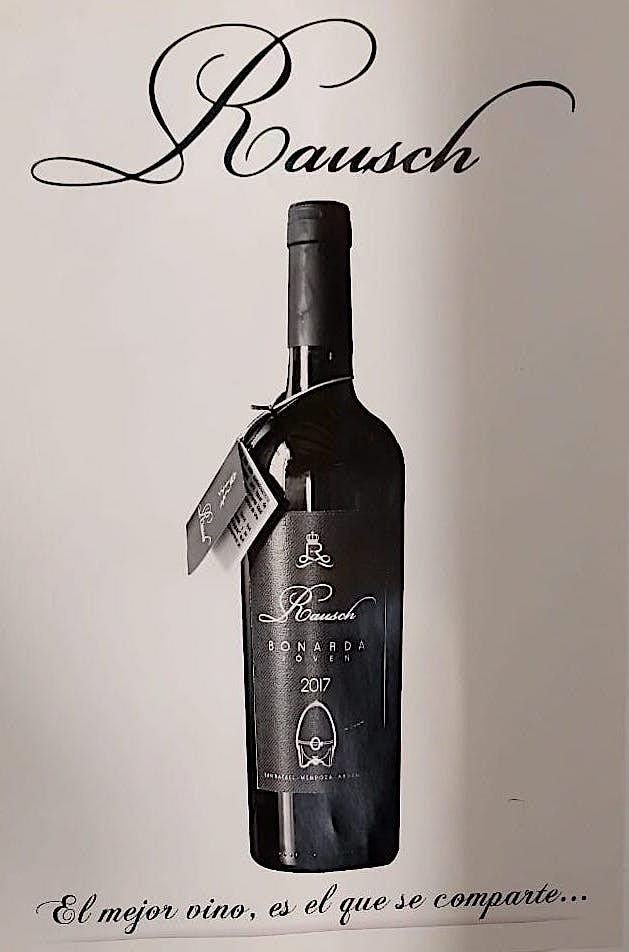 The House: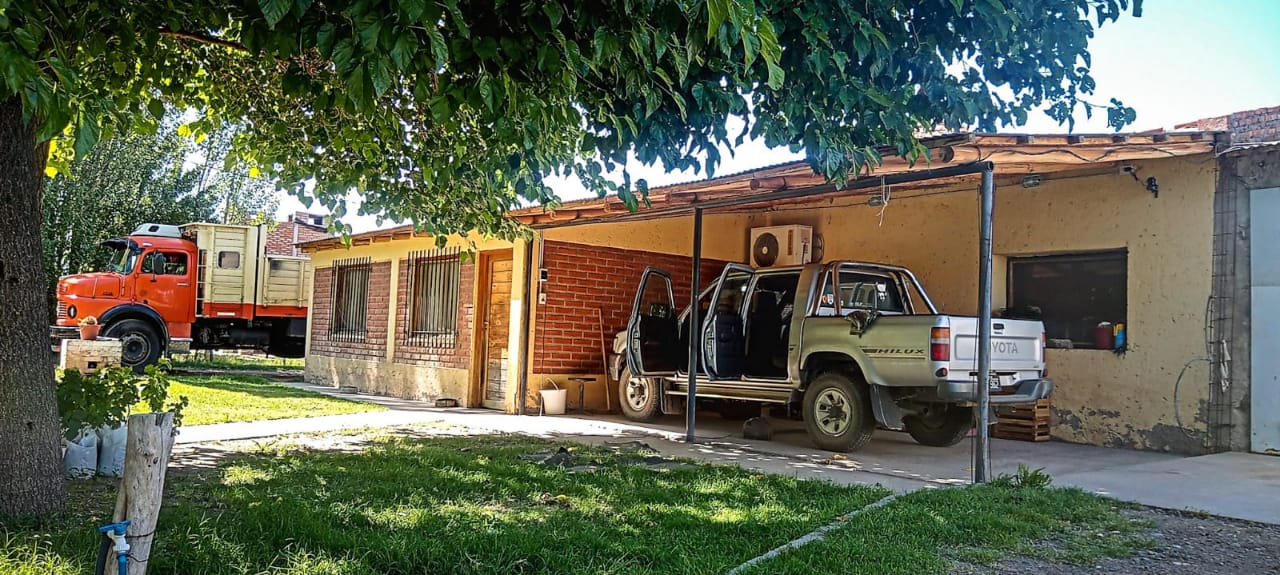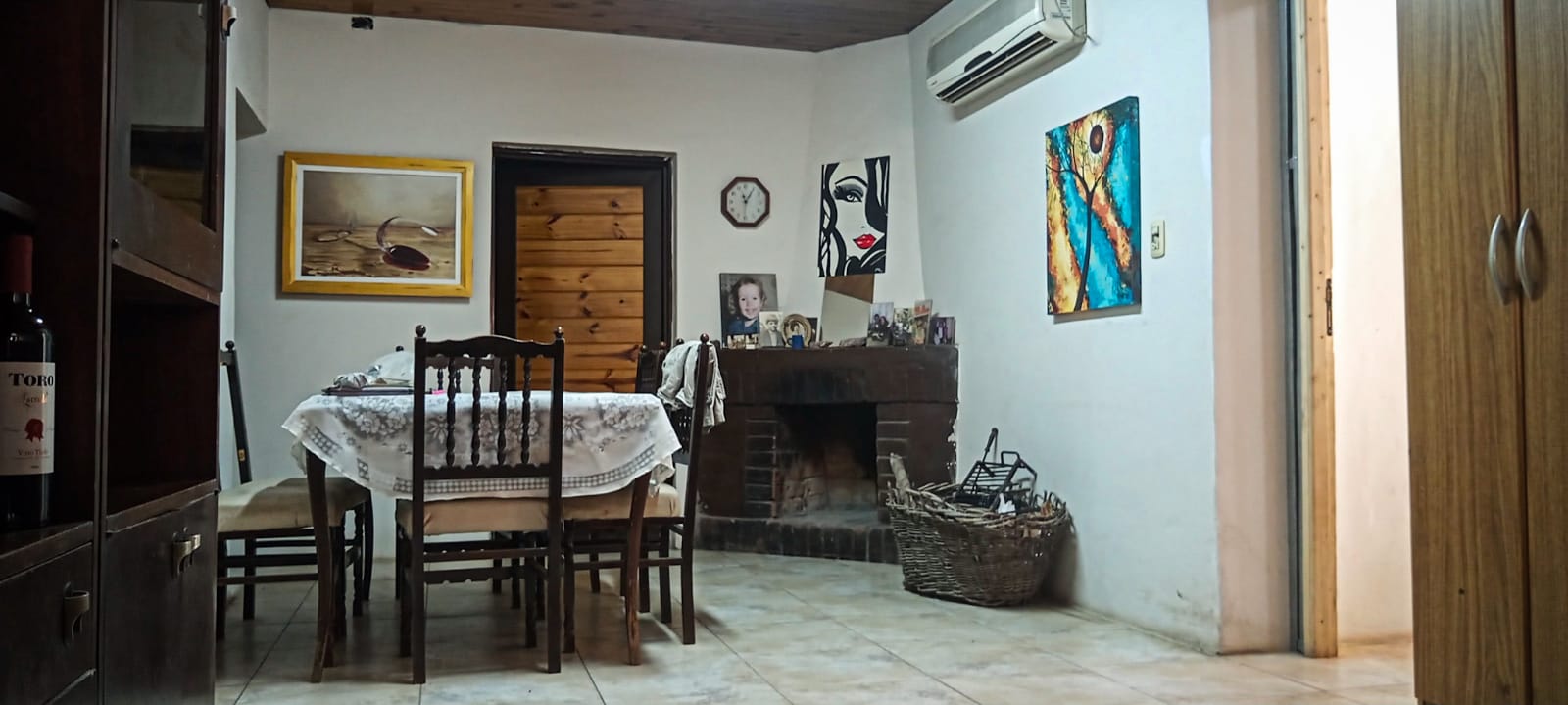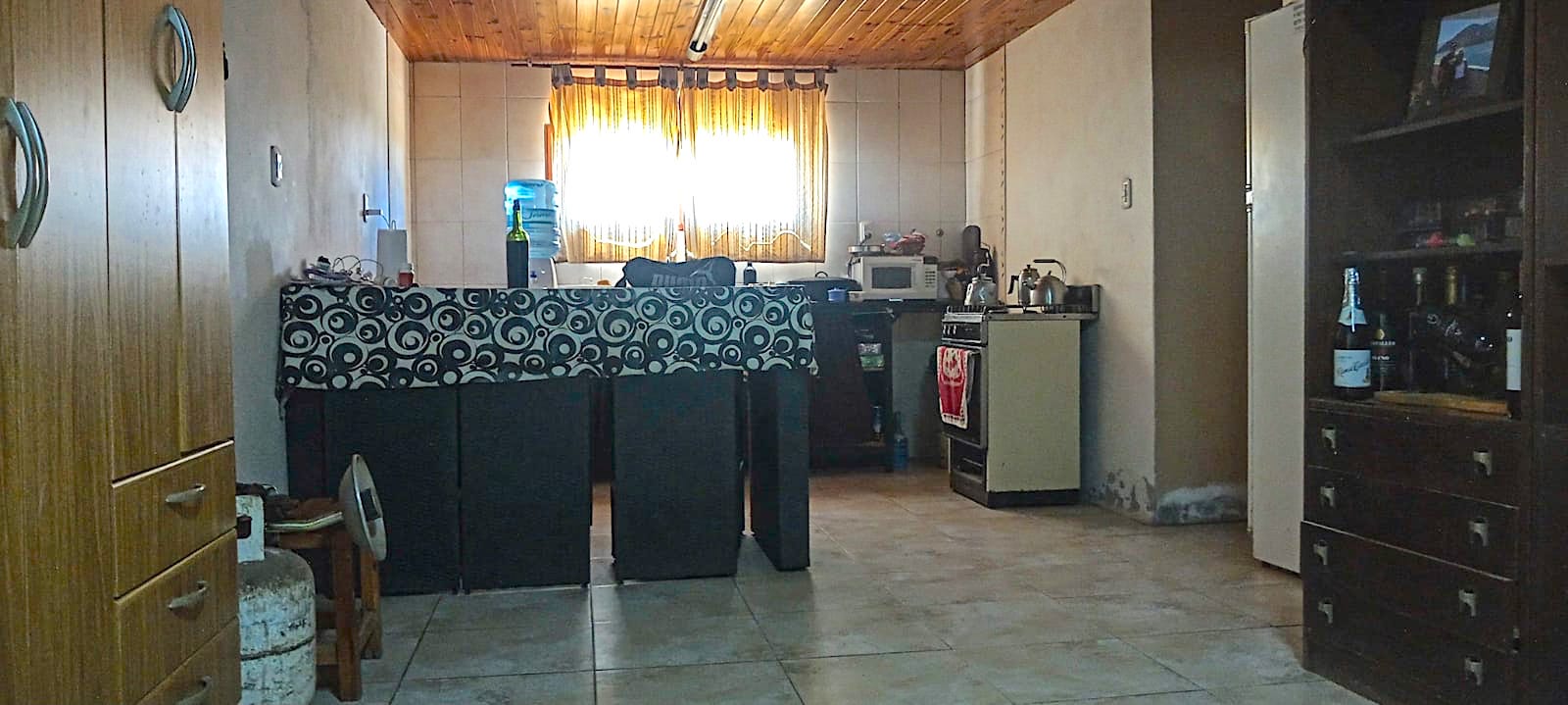 The Vineyards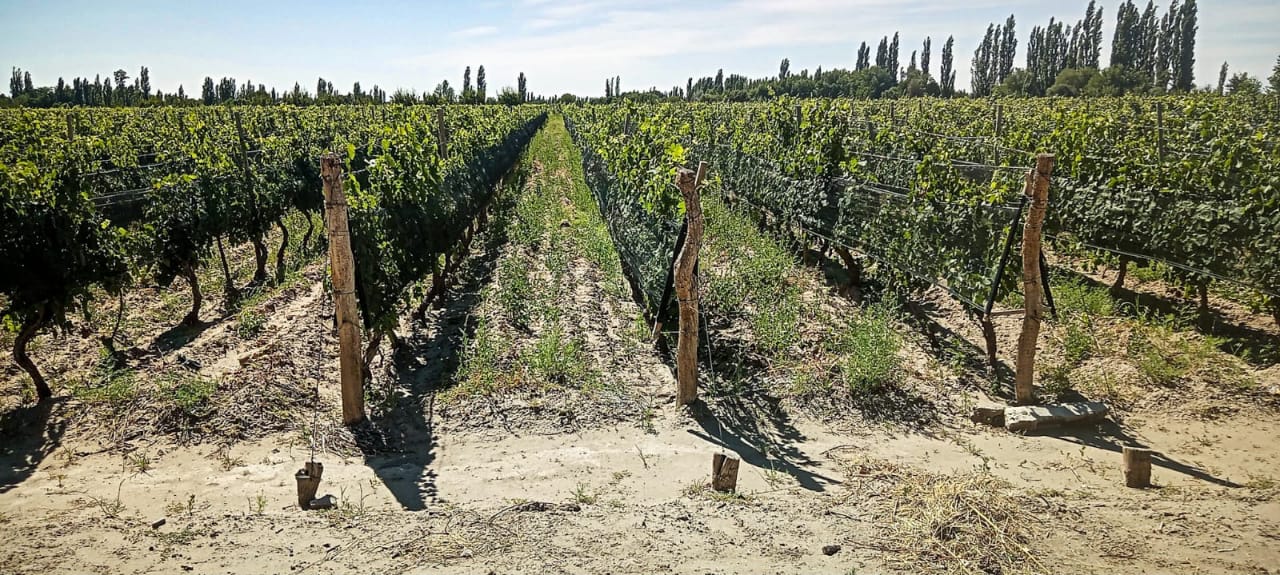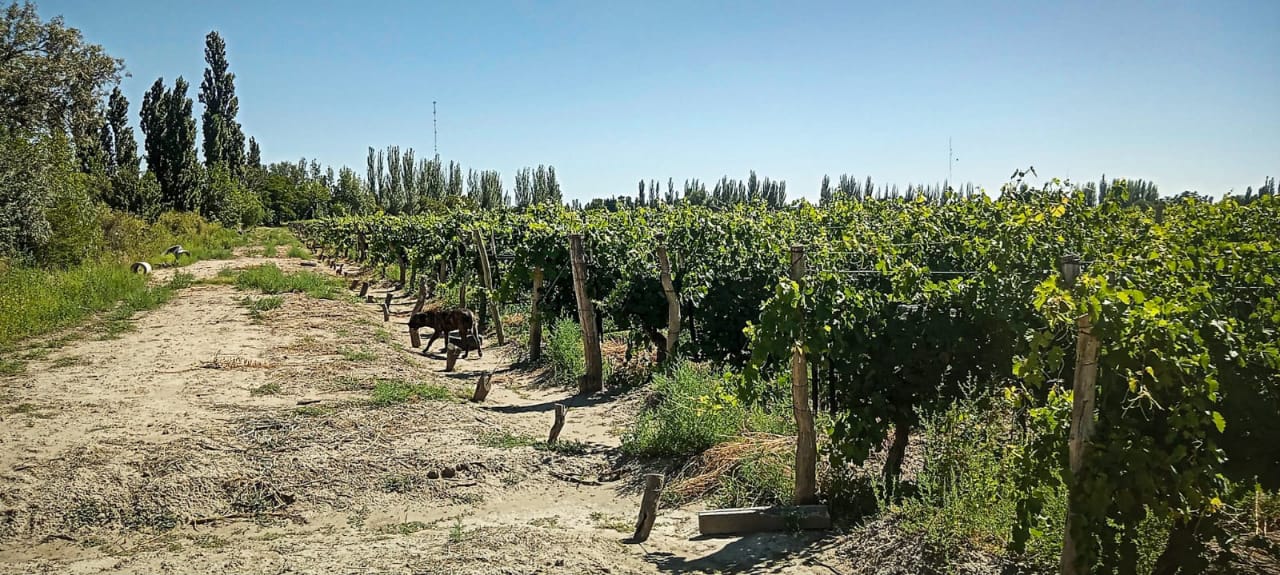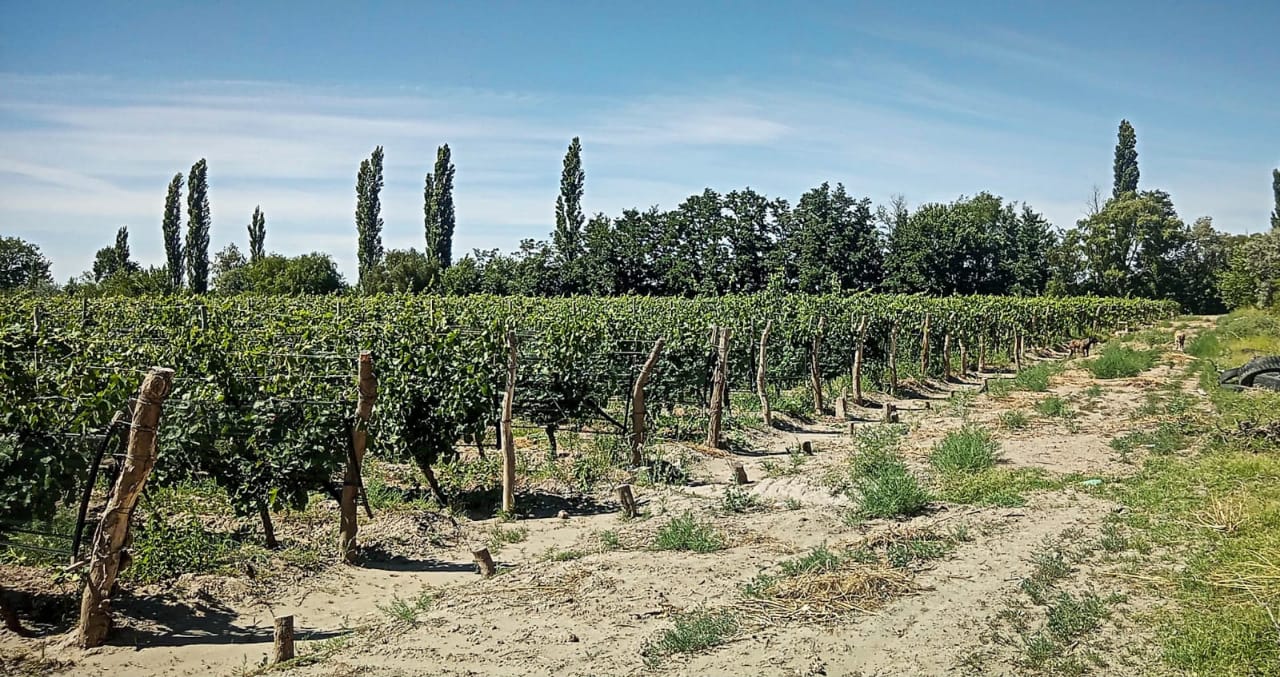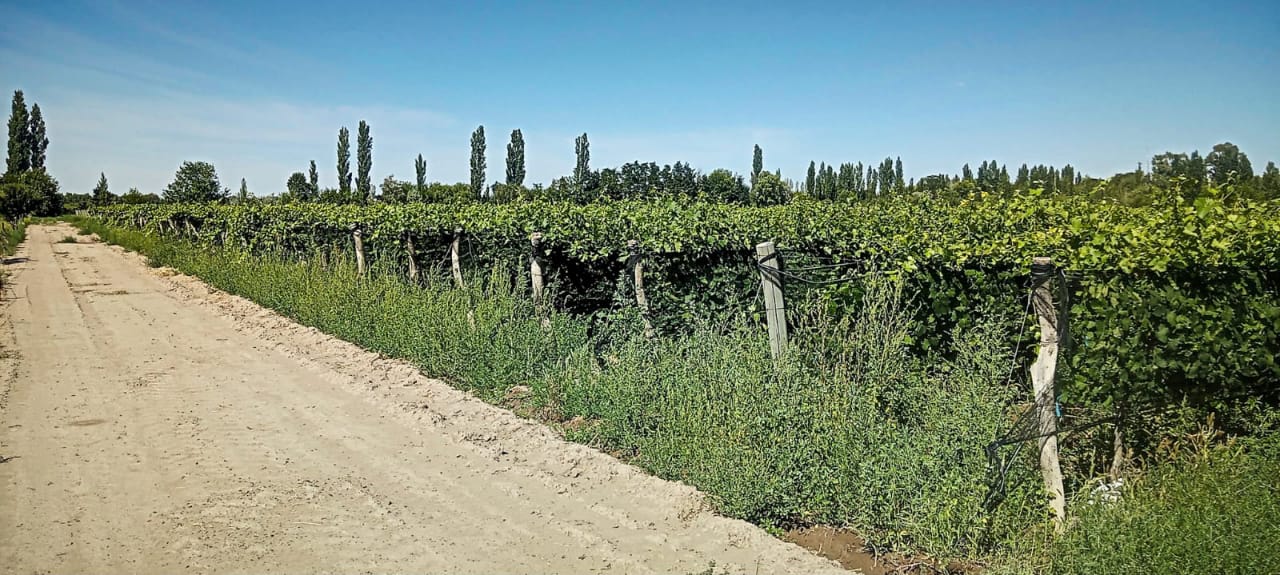 Wine Tanks: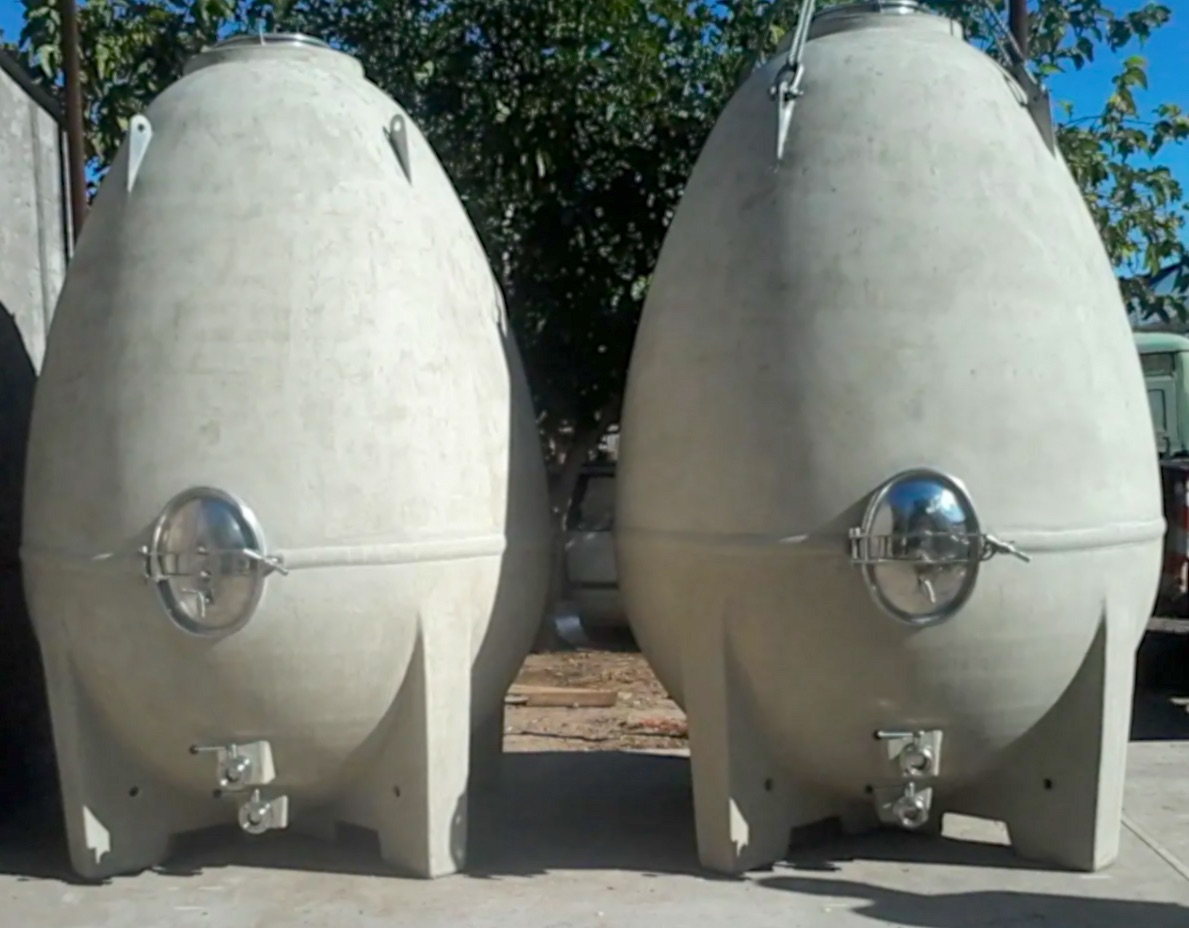 Field, Front of Property
and Internet Tower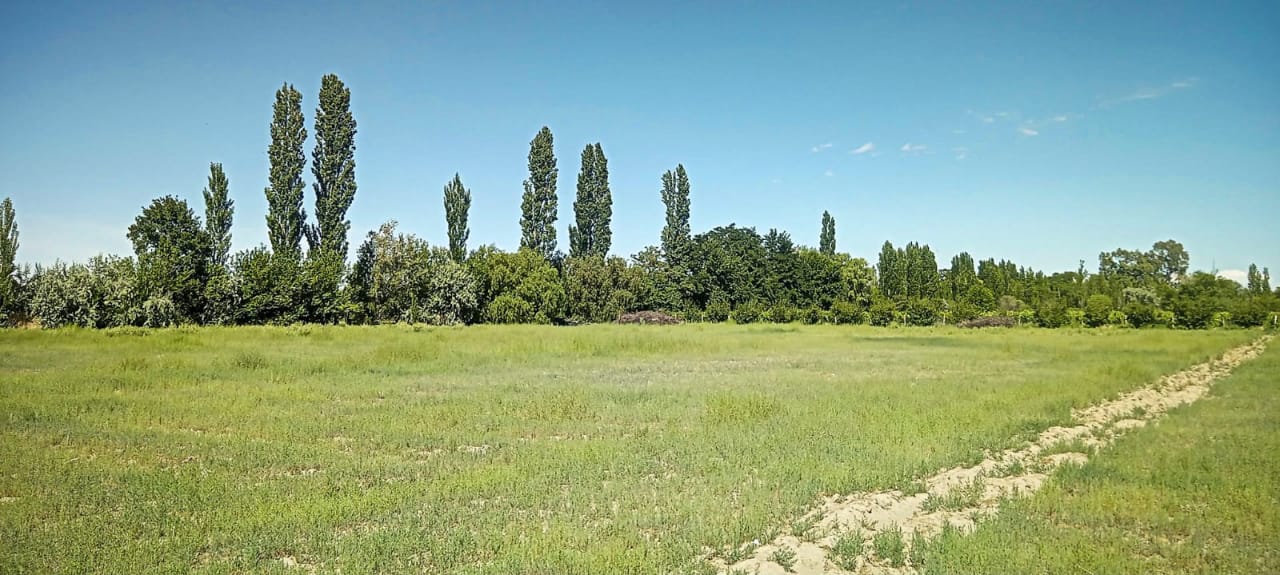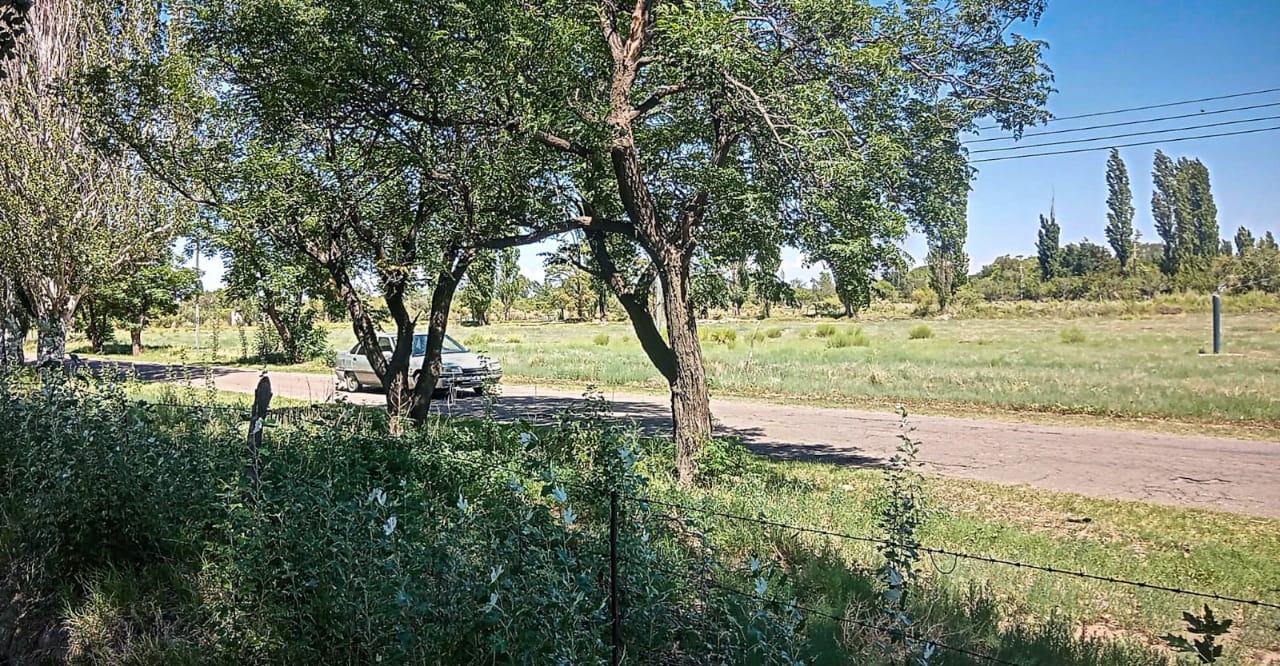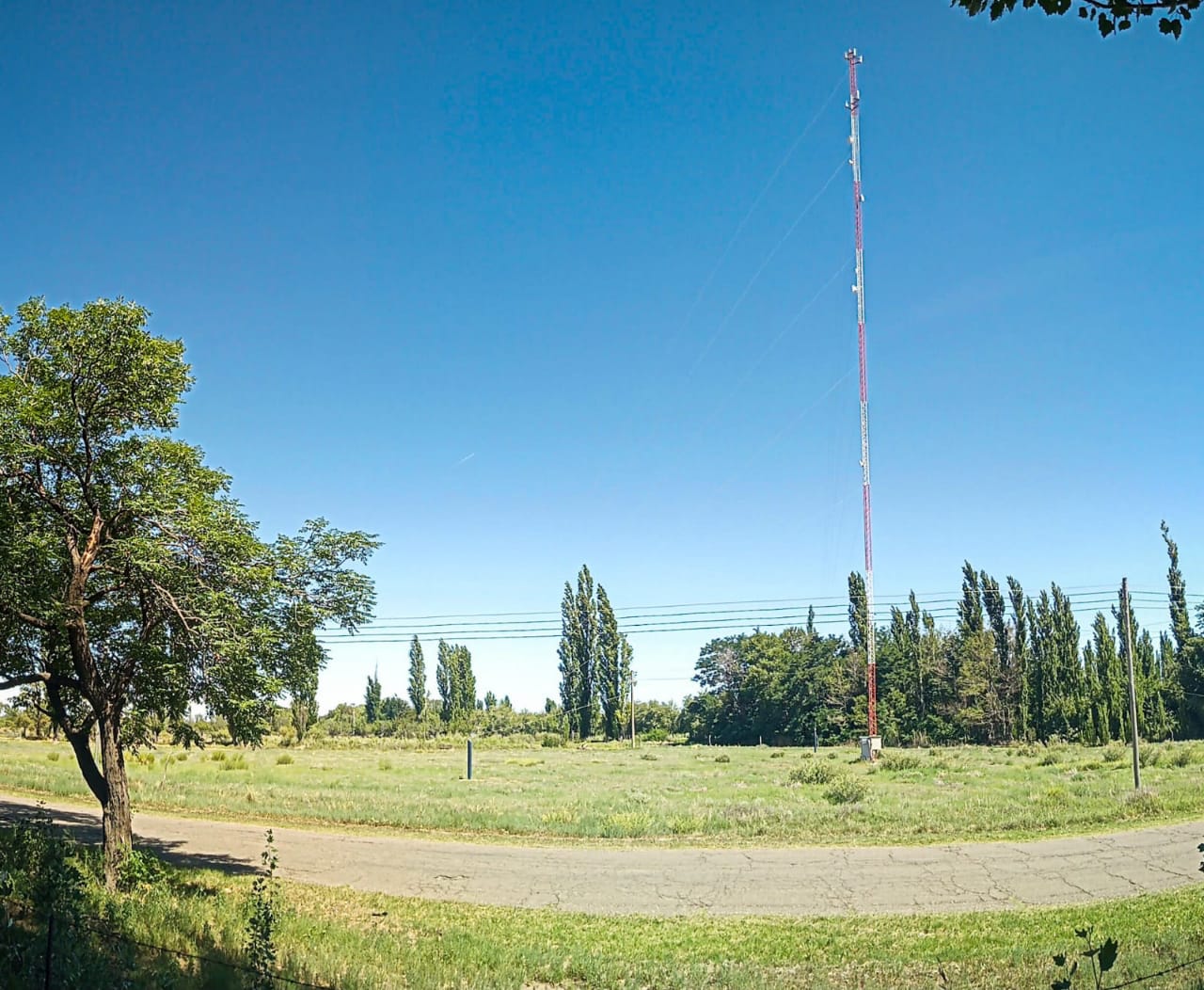 The Orchard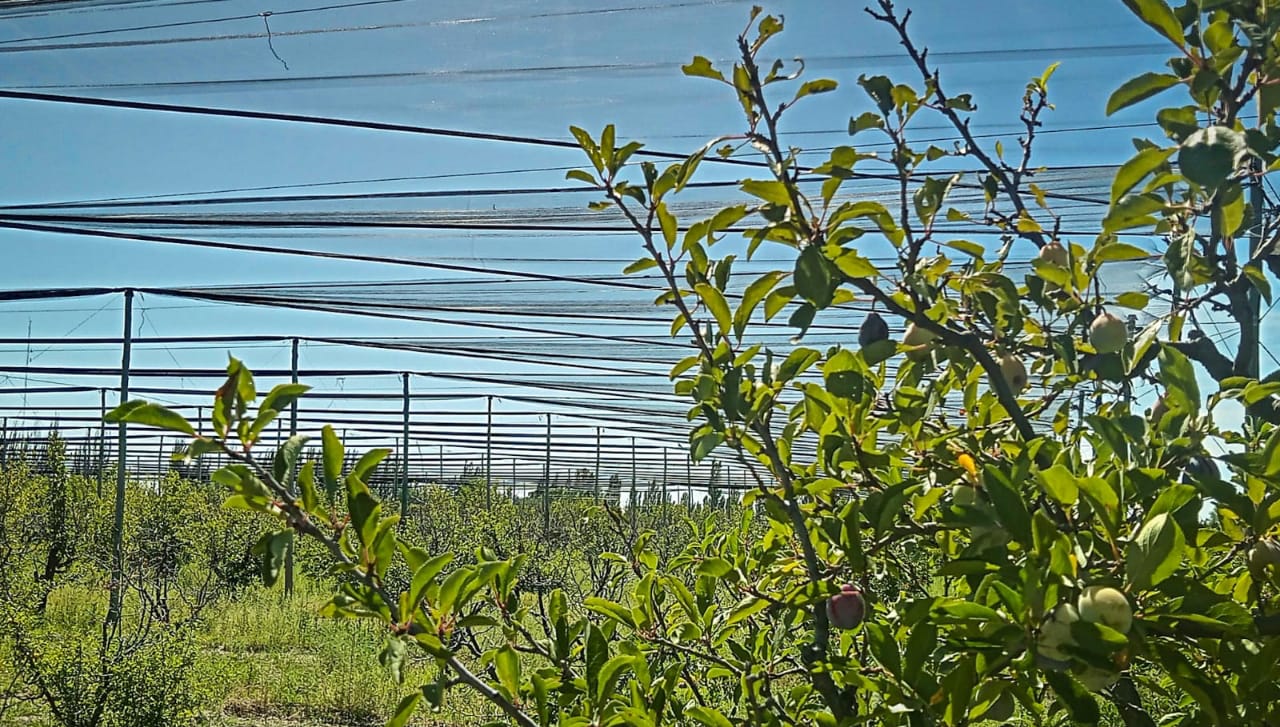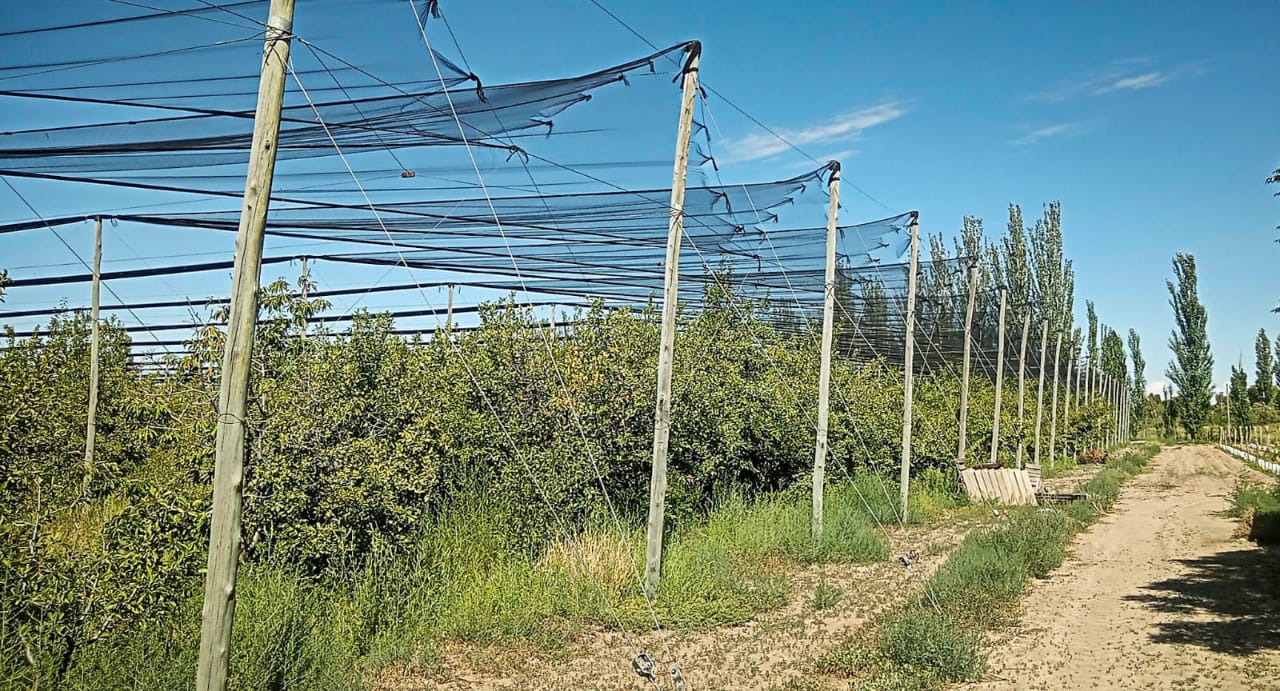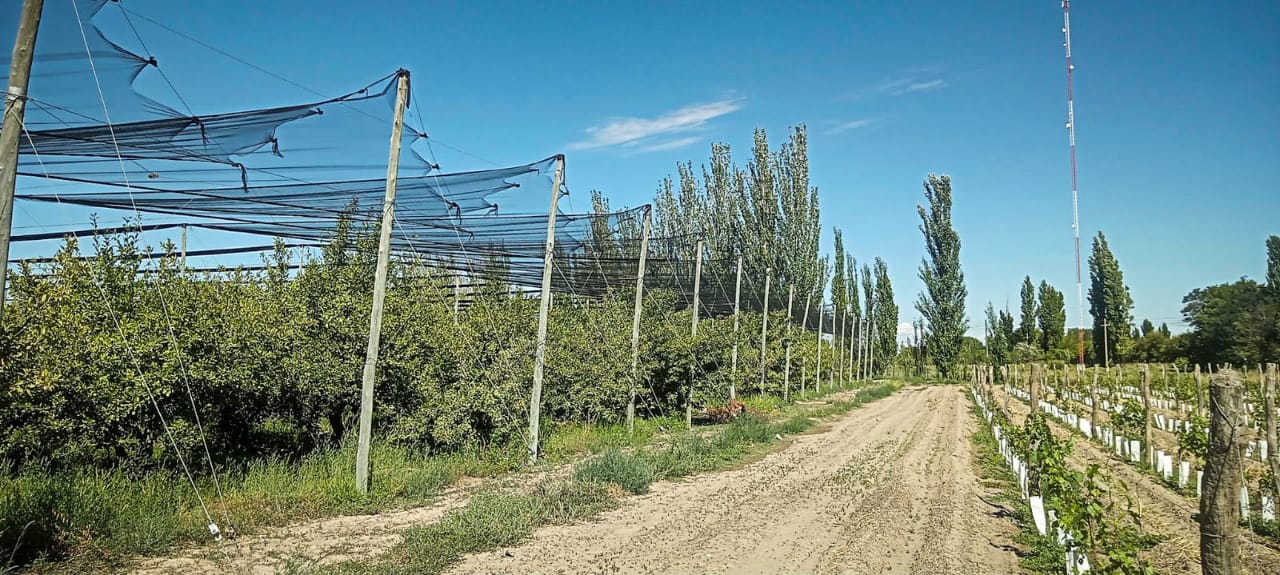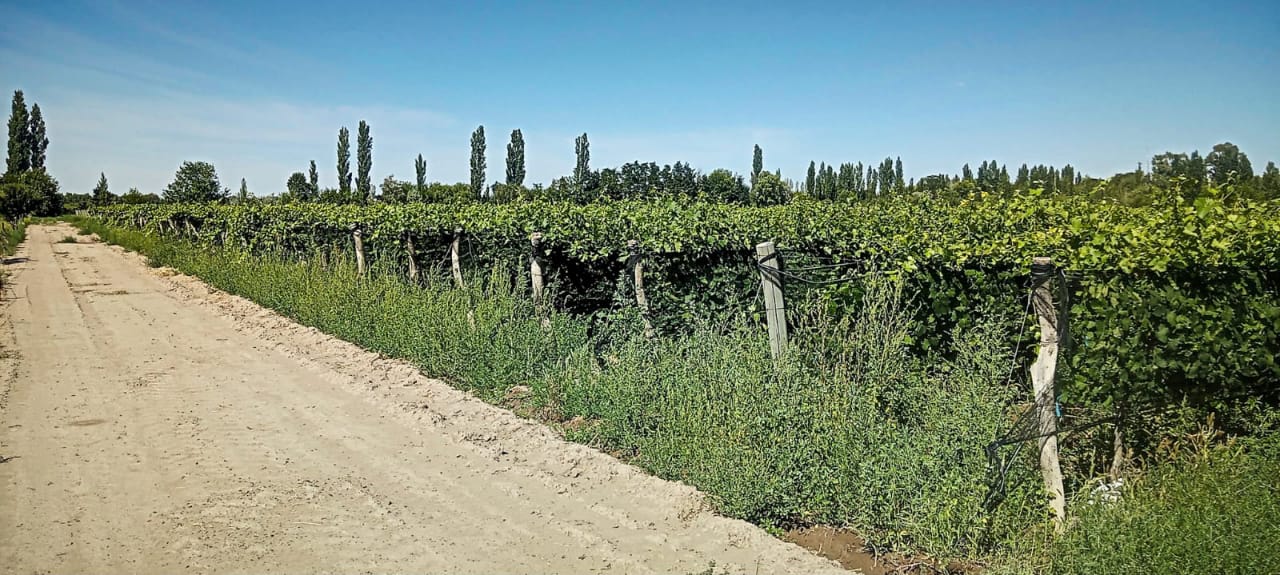 Young Vines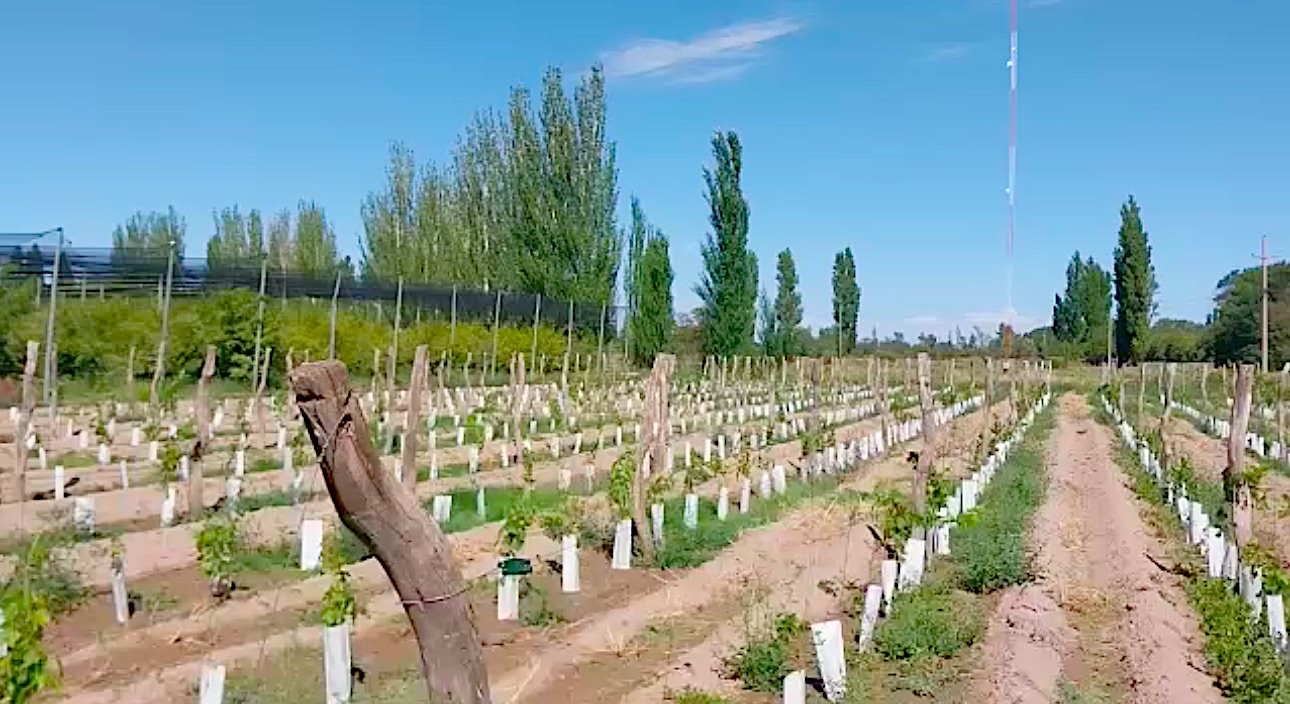 Area of the Farm to Clean-Up
and Improve Value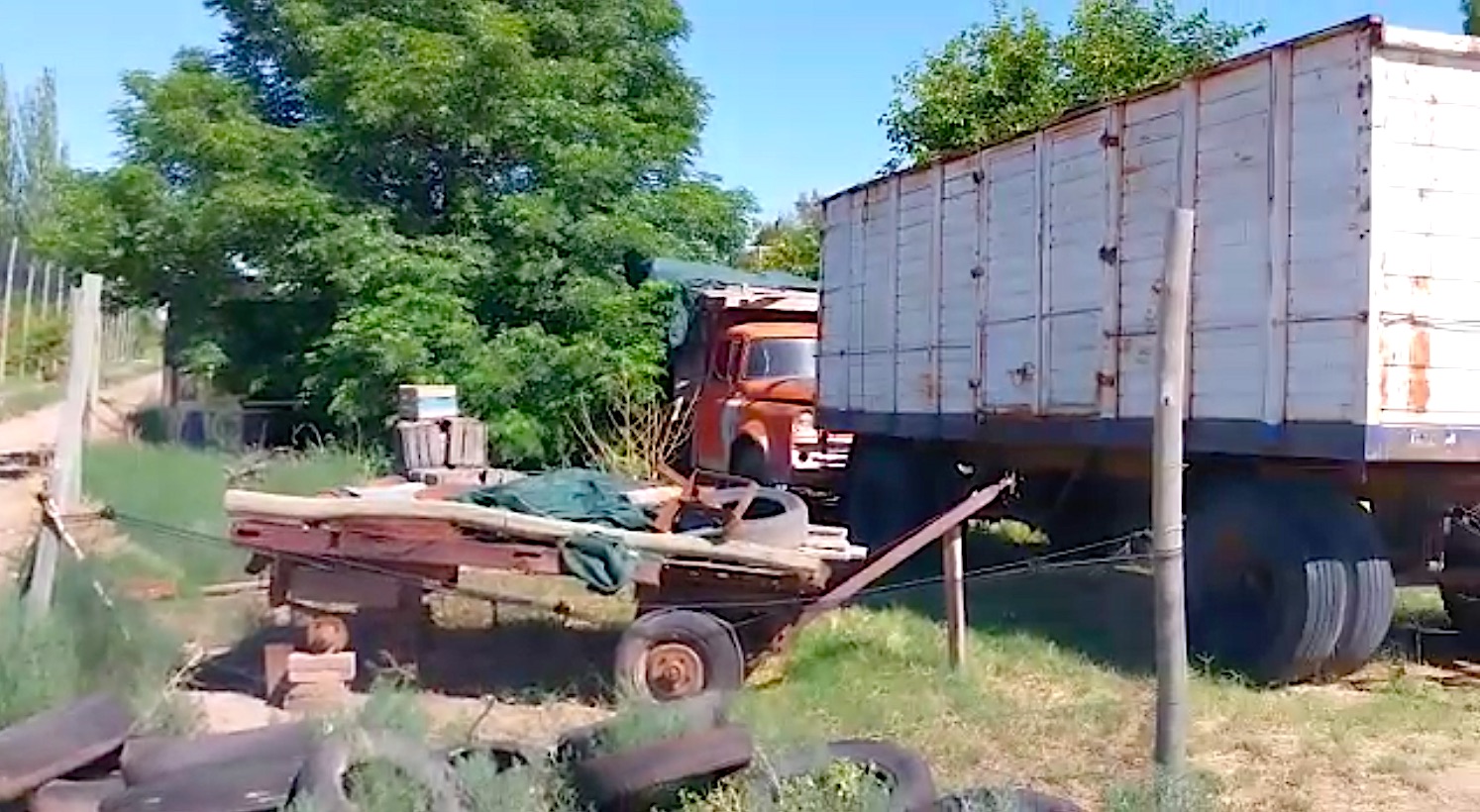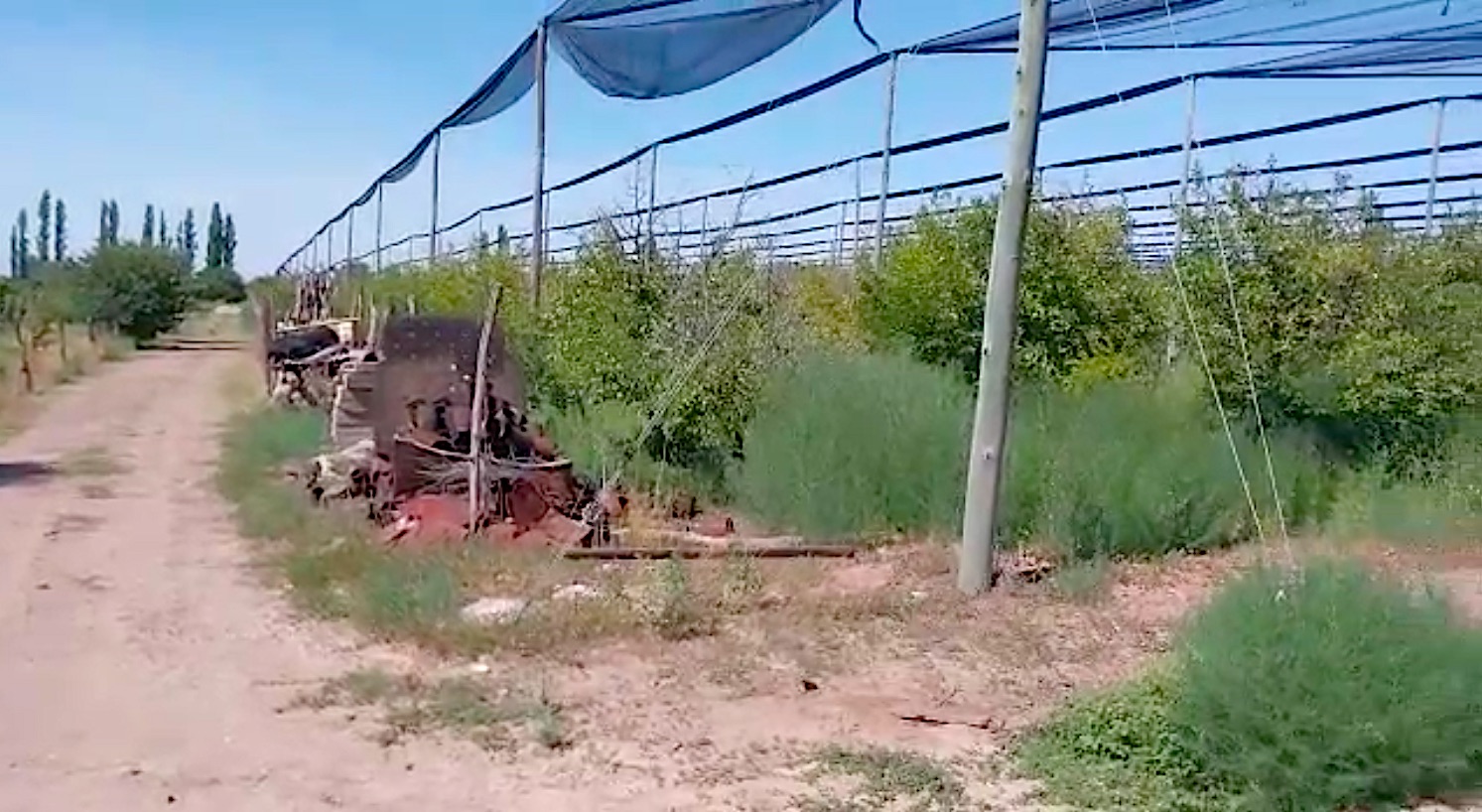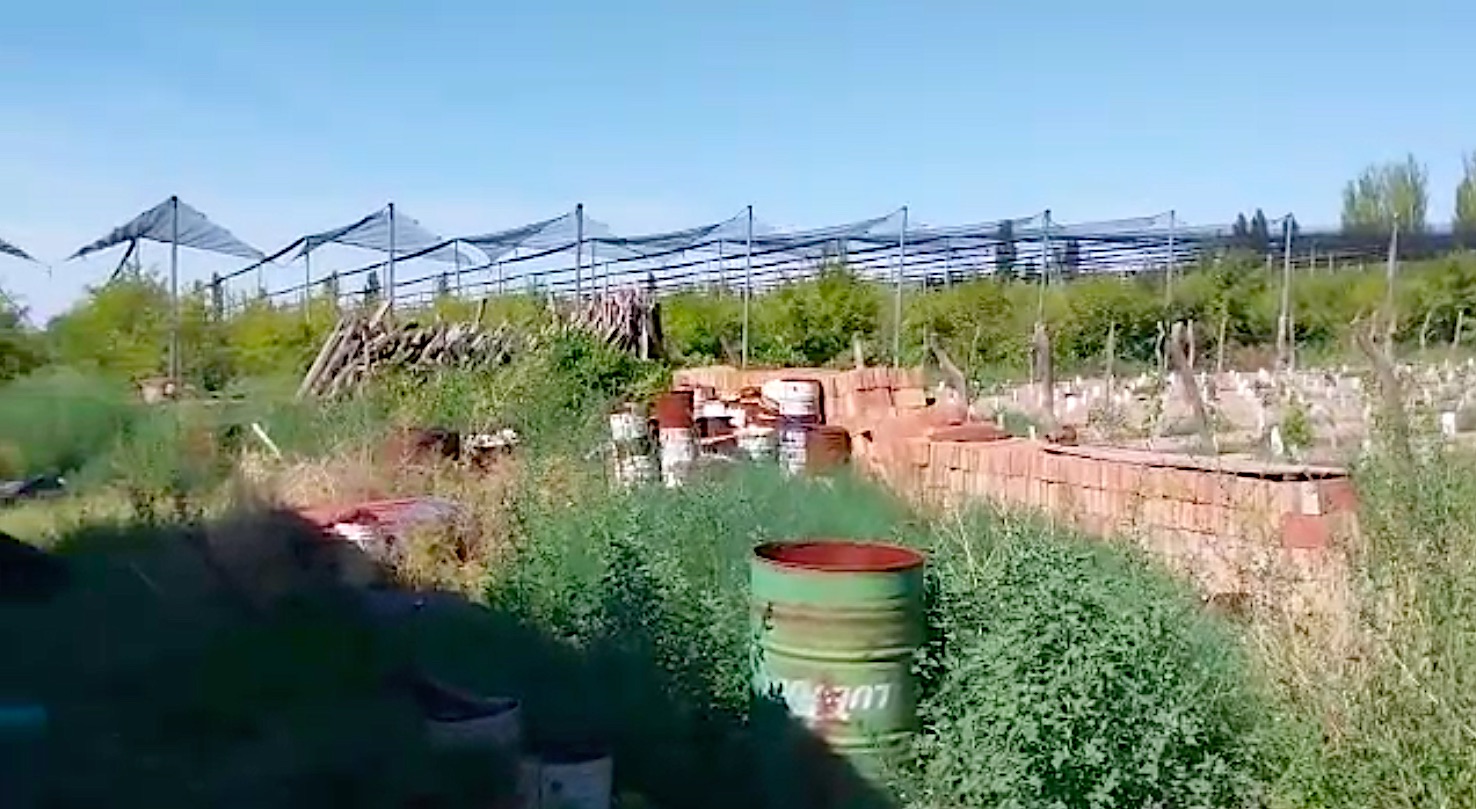 DETAILS ON THE GRAPES & PLUMS
-- 3 Hectares of Torrontes Riojano &
Bonarda: This part of the farm produces
85,000 kilos of grapes. 67,000 kilos
are bonarda and 18,000 are the white
torrentes variety. The vines are 20
years old. There are 125 rows of grapes
105 meters long spaced 2.20 meters apart.
90 rows are bonarda and 35 are torrontes.
They are covered with netting.
-- 1.5 Hectares of Bonarda: These vines
are six years old and produce 25,000 kilos
of grapes. 52 rows of 113 meters in
length are planted 2.20 meters apart.
They are covered in netting.
-- New Malbec: This ia a three-year-old
plantation of malbec that is not in
production yet.
-- New Cabernet Franc: This is about
1/5 of a hectare of cabernet franc just
one year old and not in production.
There are 15 rows which are 65 meters long
and space 2.20 meters apart.
-- 2 Hectares DAgen Plums. This orchard
produce 65,000 kilos of plums for drying.
There are 24 rows which are 165 meters
long and spaced 5 meters apart. The
orchard is covered in netting.