Little Garden of Eden with Room
for Cabanas, Horses & More: US$75,000
---
NO LONGER AVAILABLE:
THIS PROPERTY HAS SOLD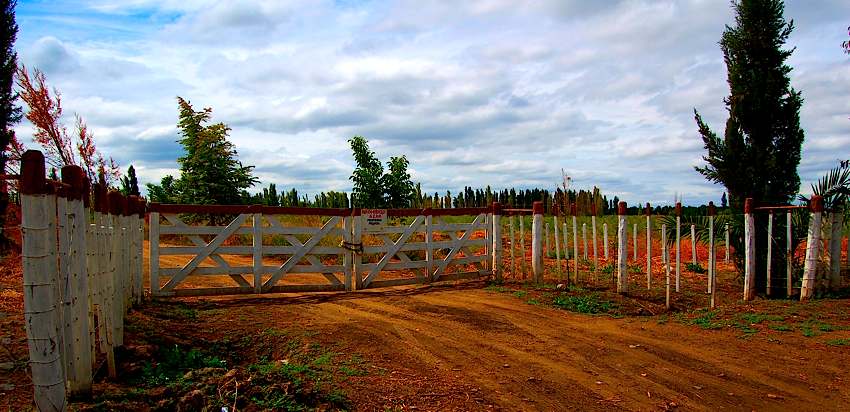 17-Plus Acres of Diversified Commercial Production:
Plums & Olives plus Mixed Fruit & Personal Garden
Located 8-1/2 miles from San Rafael, Mendoza
---
WONDERFUL OPPORTUNITY
It seems like everything planted on this little farm turns out spectacular. The fruit and
vegetables from the little garden looked so wonderful I couldn't stop snapping photos, so
there are a bunch posted here.
Located just off a paved road in Las Claveles, there are full water rights with good water
coming from the Day & Forte irrigation canal. The entire property is well-fenced and it
profits from a quality front gate that swings open and easily locks.
About 12 acres are in fruit or vegetable production, and 5 acres are pasture land on the
left-hand side of the finca as you enter the property.
ROOM FOR HORSES AND CABANAS
Although this is not a huge farm, it is well laid out with plenty of room for a home or two,
some guest houses and a barn for horses or cattle. There is currently no structure on the property
except for a small corral -- not shown in the photos -- that could be used for horses or livestock.
Electric is near one corner of the property.
TRACTOR INCLUDED!
The sale includes a diesel orchard tractor (Fiat 450) plus a disk and plow. The tractor is old,
but remains in good condition and has done well plowing and disking the farm as you can see
from the photos.

FRUIT PRODUCTION APPROXIMATIONS:
-- 8 Acres D'Agen Plums (a drying plum for export). The trees number
about 1,800, and are in excellent shape. While just four years old they
have been well cared for and are in a mature state for their years.
Production will continue to increase over the next half-decade.
-- 3 Acres of Alberquina Olives (for olive oil). This new orchard enjoyed its
first year of production in 2013, and the trees were absolutely loaded.
-- Mixed Fruit Trees. This part of the orchard was designed primarily for home
canning and preserve-making purposes, but could also be picked and sold to
fruit stands. Included are:
Peaches
Almonds
Cherries
Apples
Grapes
Walnuts
Figs
Quince
-- Garden Area: I don't have a list of everything grown in this spectacular
garden this year, but it included hot peppers, sweet peppers, tomatoes, melons
squash, pumpkin, eggplant, lettuce, swiss chard, various herbs, etc.
---
PHOTOS:
Various Views: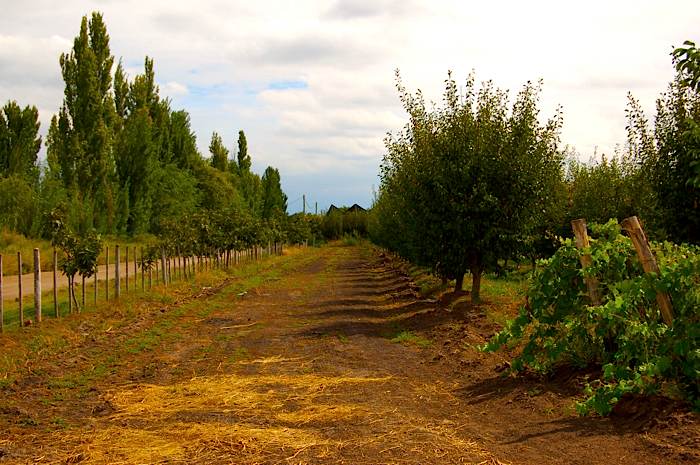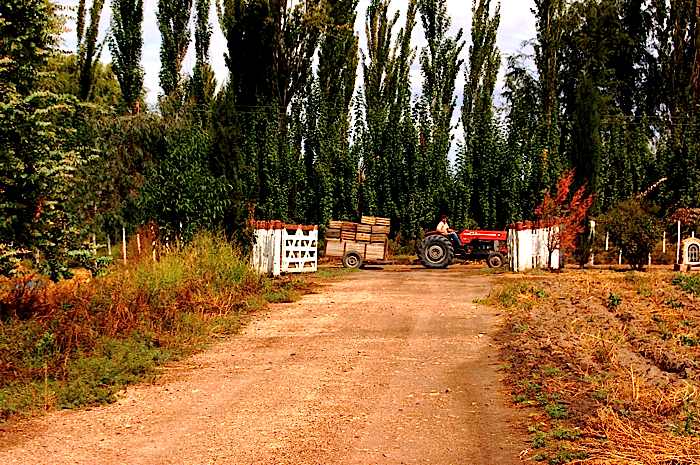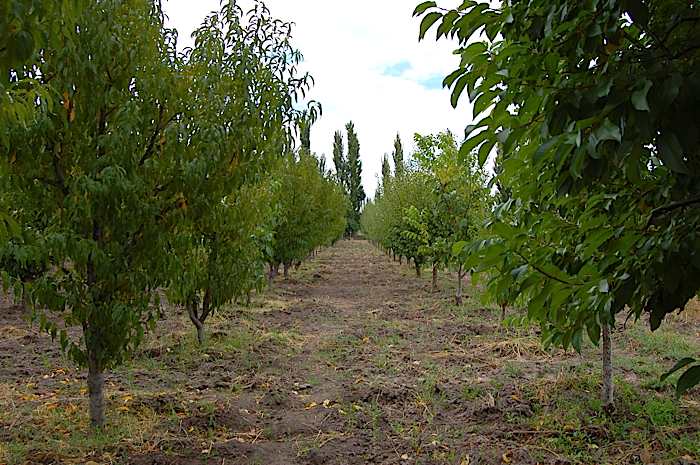 Apples: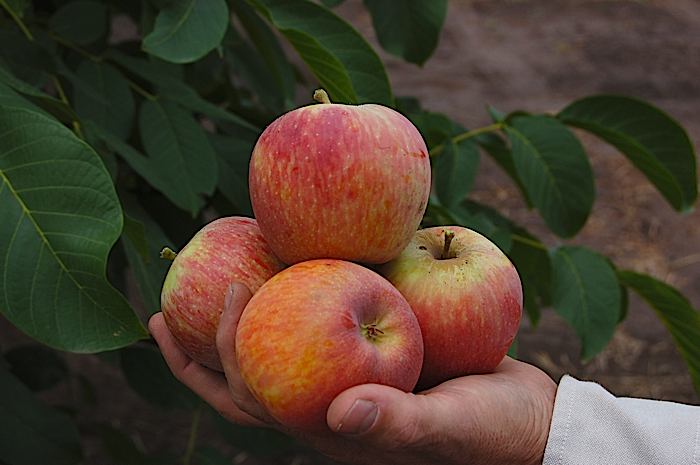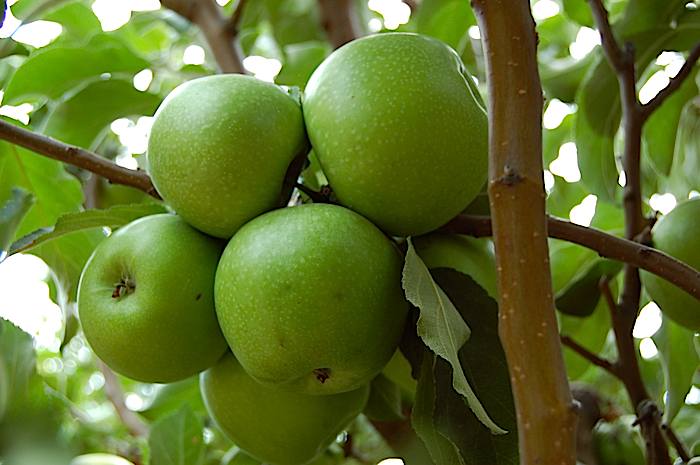 Quince: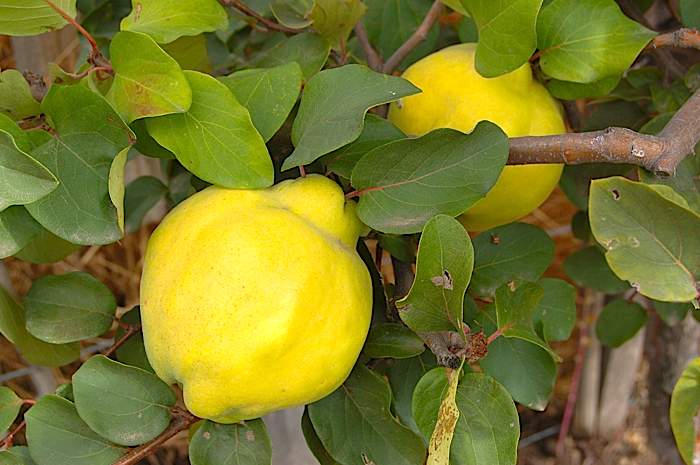 Peaches: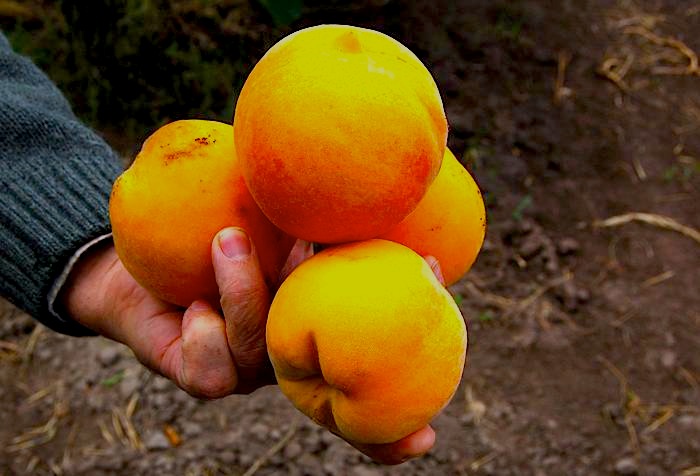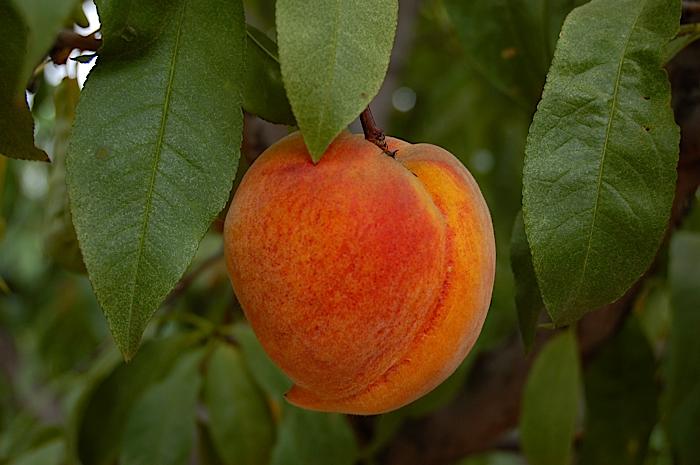 Plums: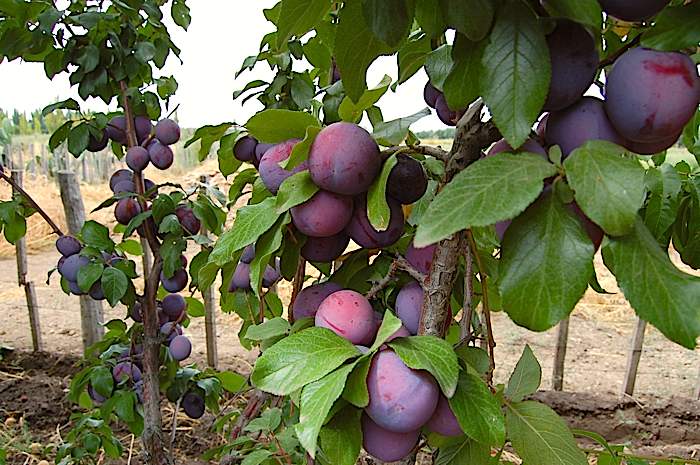 Figs: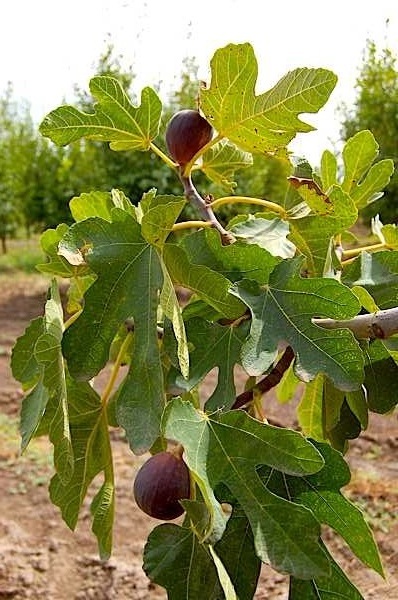 Walnuts: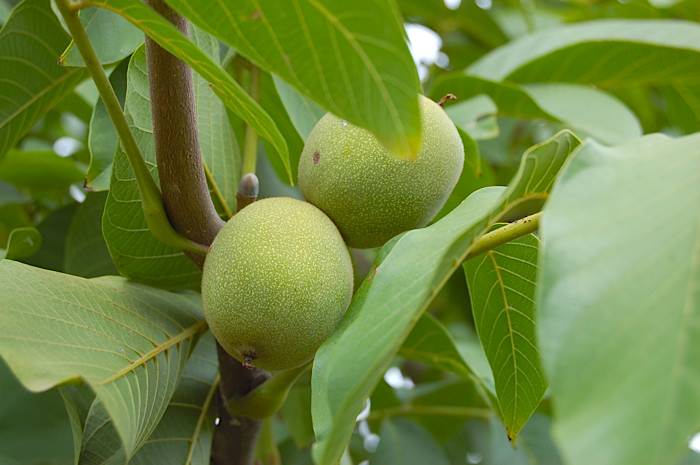 Prickly Pears (Paw Paws for jams/jellies and medicinal purposes):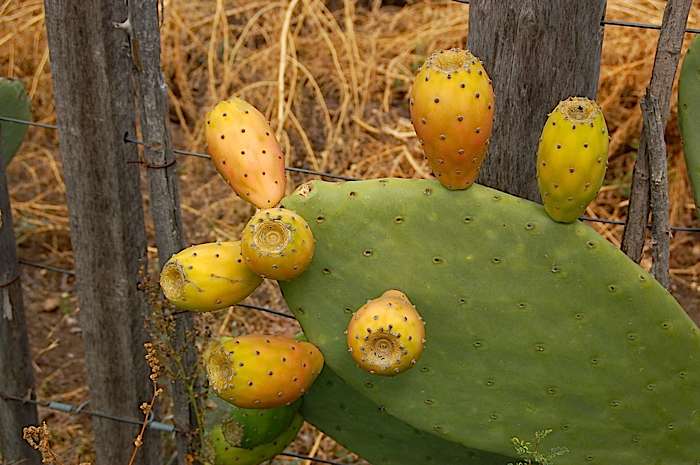 Eggplant: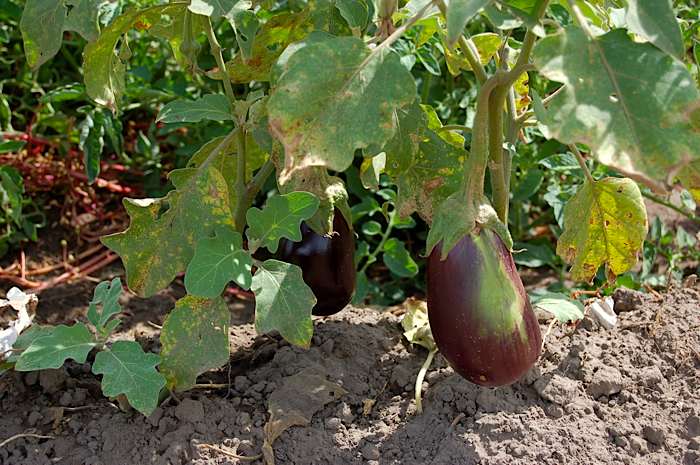 Hot Chili Peppers: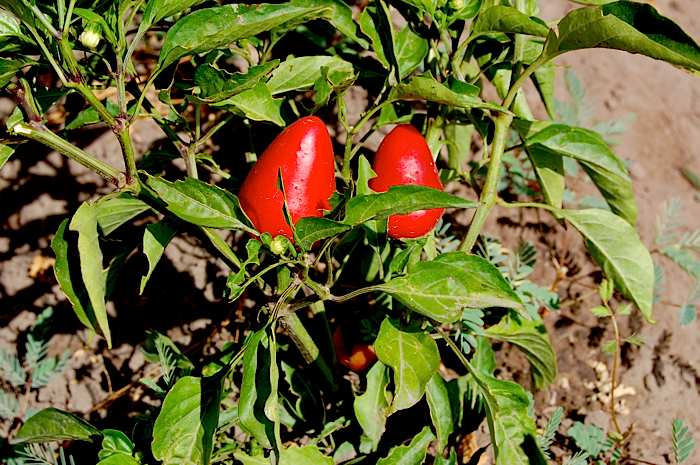 Vineyard: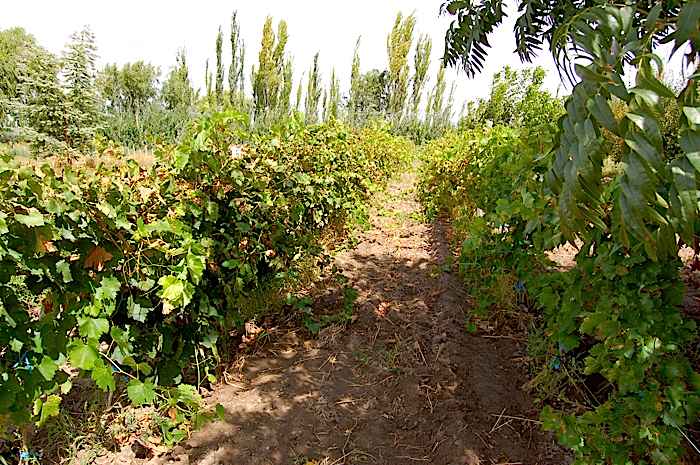 Muscatel Grapes: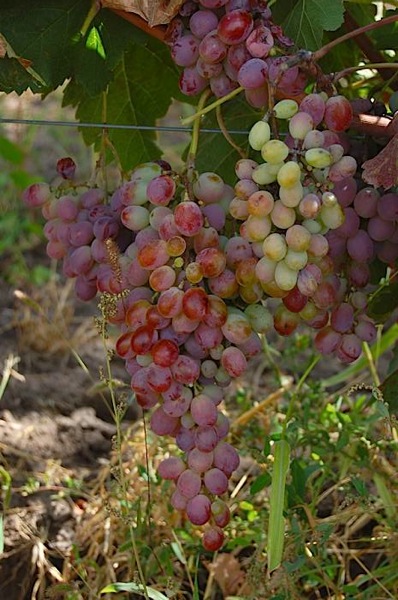 Peach Orchard & Plum Orchard: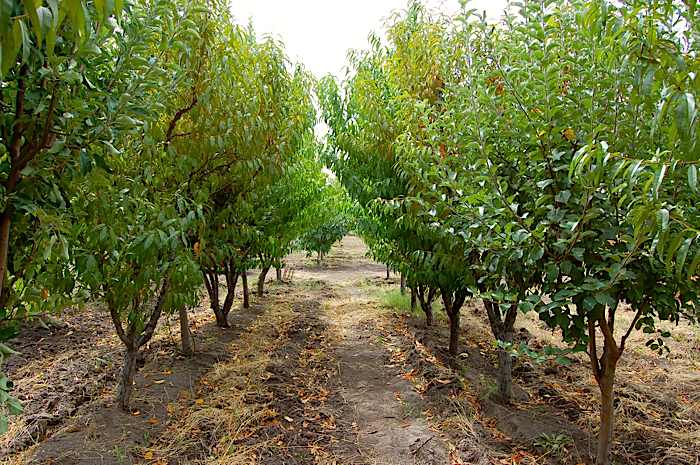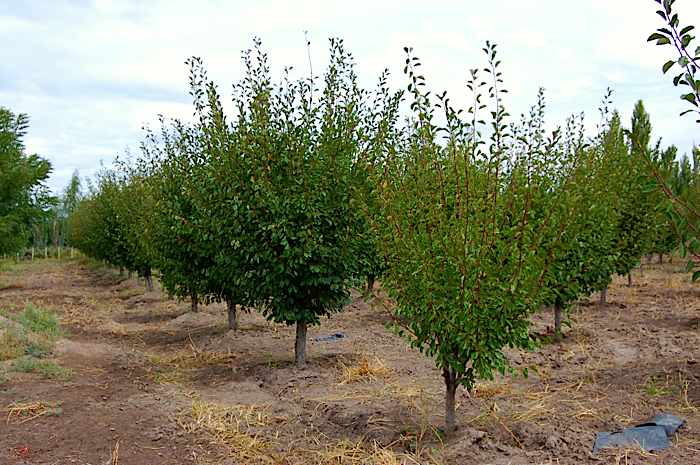 Olives (take note that the "weeds" you see in the olive orchard
are actually oats that were planted to be plowed under as green fertilizer):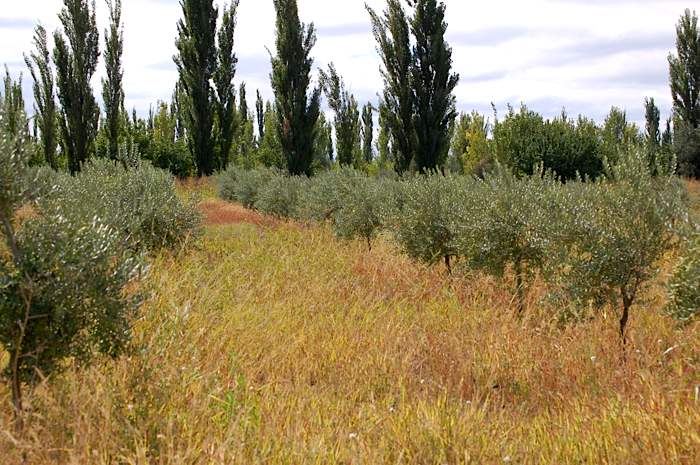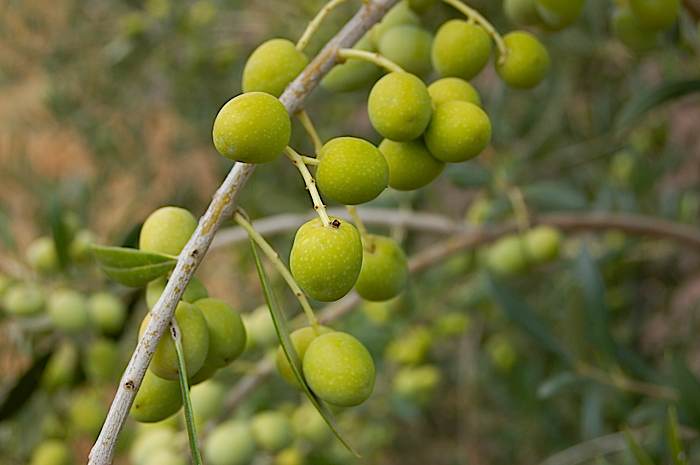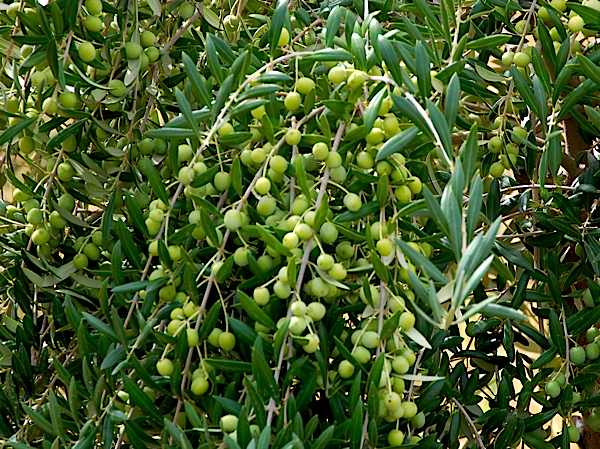 Open Field: